A few things to share for Yarn Along this week. I've got the cold part two (the cough) so I'm moving a little slow and doing a lot of sitting and knitting.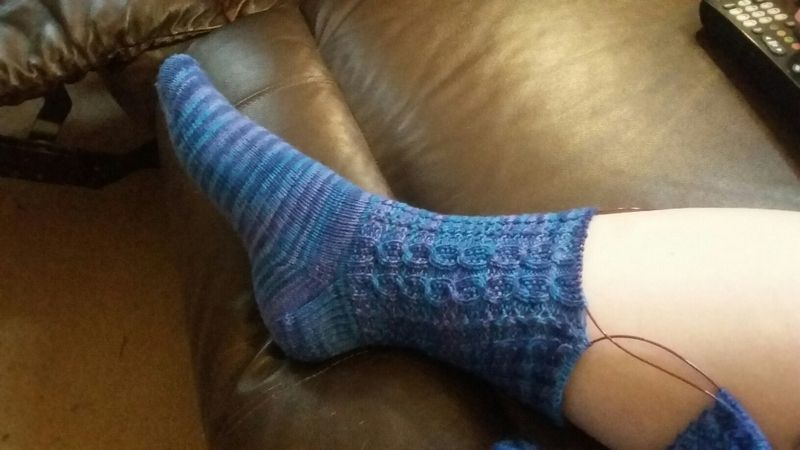 First up are a pair of
knee socks
for me. Just working on these when I feel like it, so they are taking a while.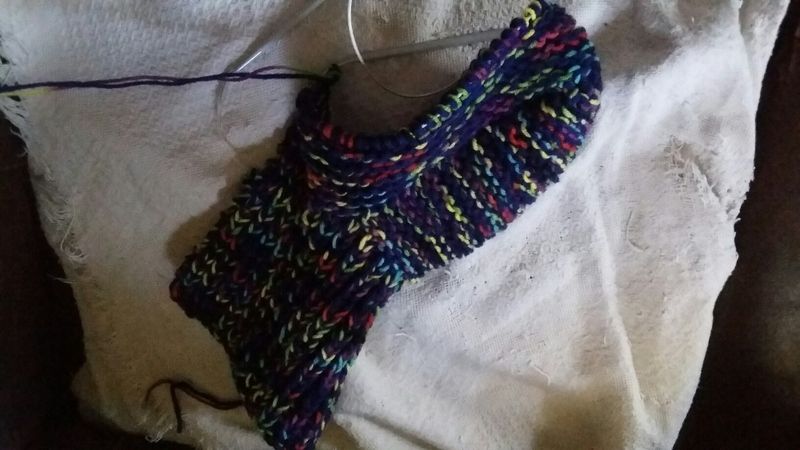 My Dad called the other day and asked me to make him some more
slippers
. I hate knitting these, the tension is weird. But I get praised for such few things from my Dad (long story) that when he likes something, I like to do it for him. They knit up fairly quickly -I started this one yesterday.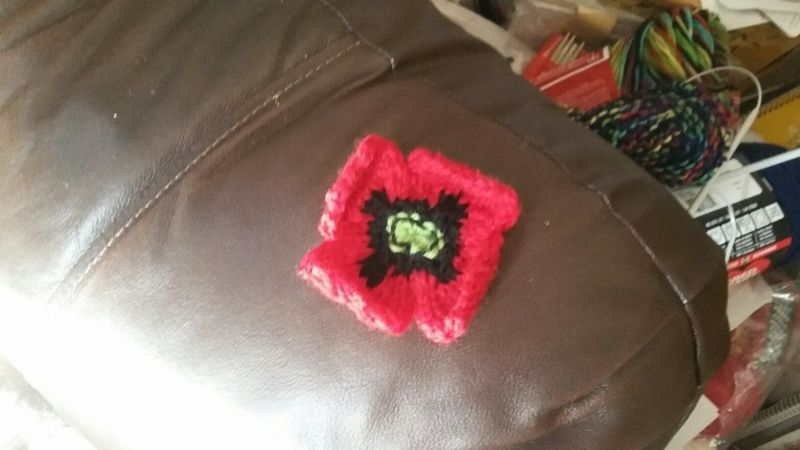 If you remember last year's Advent swap, I got the pattern and yarn to make my own
poppy
. I finally got around to knitting it up. I think it's so cute. Need the weather to cool so I can start wearing it.
I finished up
The White Princess
. It was pretty good. I will have to keep my eyes open to see if I can find any more by Philippa Gregory on sale. Now that the pool is empty I get less chances to read.