We've had a busy couple weeks that I thought I'd share.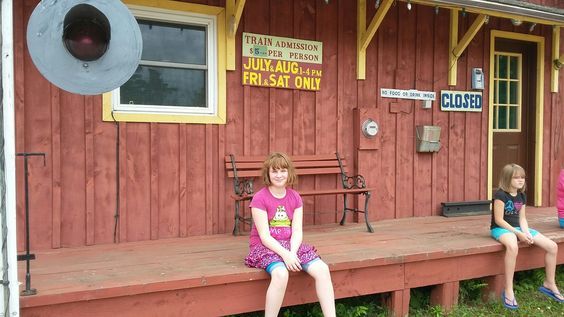 Ella and I found a really cool place to take Daddy, the
Hydes Bay Model Train Museum
. For those who don't know Colin, he loves model trains. He had quite the set up before going to college. Hopefully, someday, we can put our addition on the house and then Colin can get some space for his trains again.
The guys have done lots of amazing work.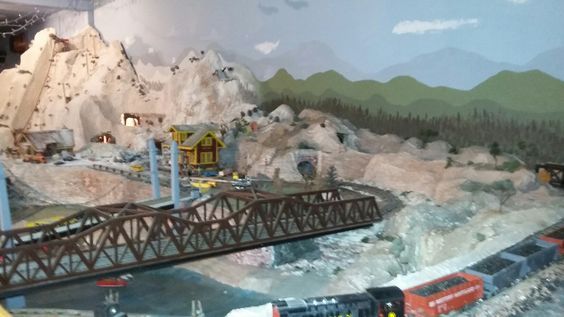 There was even a plane crash on the mountain!
Wouldn't be Renfrew county without logging.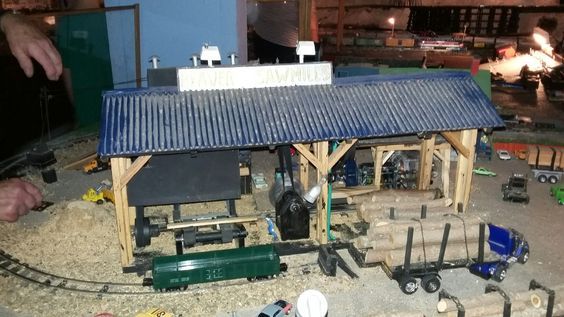 There was even a working saw mill. It was so cool, it really looked like the logs were being milled into lumber.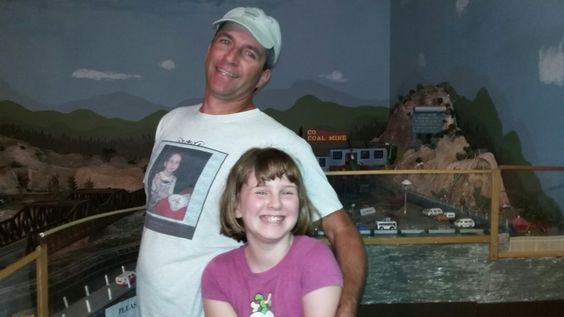 We had lots of fun and Daddy got to have some great 'train talk'.
Last weekend Ella and I went to the Summer Siege down in Chesterville. It's an annual
SCA
event by the local barony. It's been a long time since I belonged to the SCA, but we've had so much fun with Comic-Cons this year I thought Ella would enjoy it (and I realized how much I missed dressing up).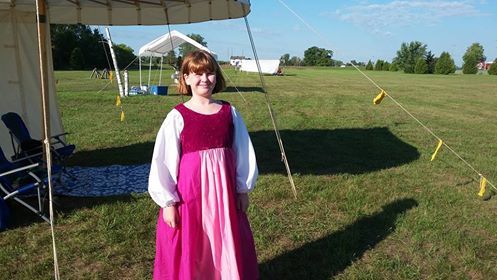 Luckily Ella's princess dress still fit and was good enough for an outdoor event. I needed to make up something quick and easy for me.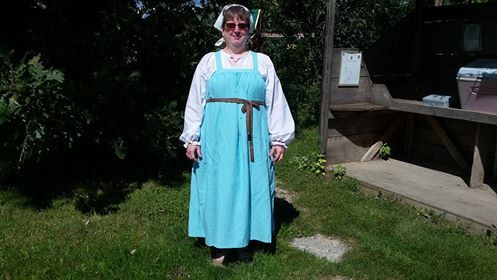 I made Folkwear's
Russian Settler's dress
. Technically the great schism that created the
Old Believers
is out of period for the SCA. But the way I figure it, fashion didn't change quickly, especially among the peasant classes. Therefore, this style could have been worn closer to the 1600 cut-off date. Besides there is no 'garb police' especially at outdoor events.
I have actually owned this pattern for years. The back is really cool.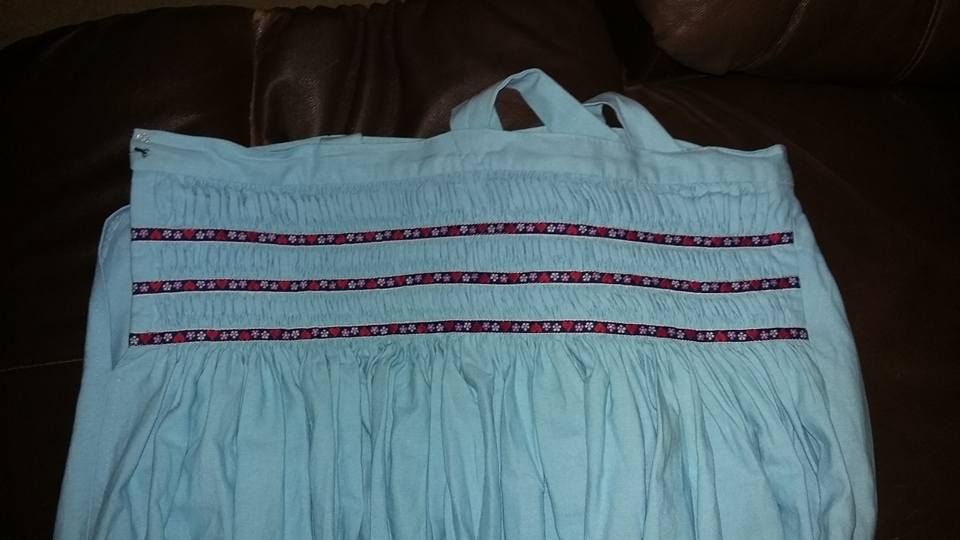 Lots and lots of tiny little pleats. Since I was in a hurry and really didn't have the patience, I used my smocking pleater and I think it turned out nearly perfectly. I used a linen blend and the only change I made to the pattern was to put an opening under my left arm. I'm not sure how you are supposed to get the sarafan off when the top of it is the same as your upper bust measurement.
The shirt is made knee length like I'm sure they were in period. It's just some poly-cotton that I had a at home.
Even though it was so crazy hot, humid and sunny on Saturday this was a very comfortable dress. It proves you don't have to be nearly naked to be cool. I was as cool dressed like this as I was in a sundress. It was so nice not to be bathed in sunscreen. I may have to make some long sleeved dresses for next summer.
At the Siege Ella was able to try her hand at archery. Wow did she love that and she was really good. You'll never guess what's on her Christmas list now. I gave it a try too. But I did something horribly wrong...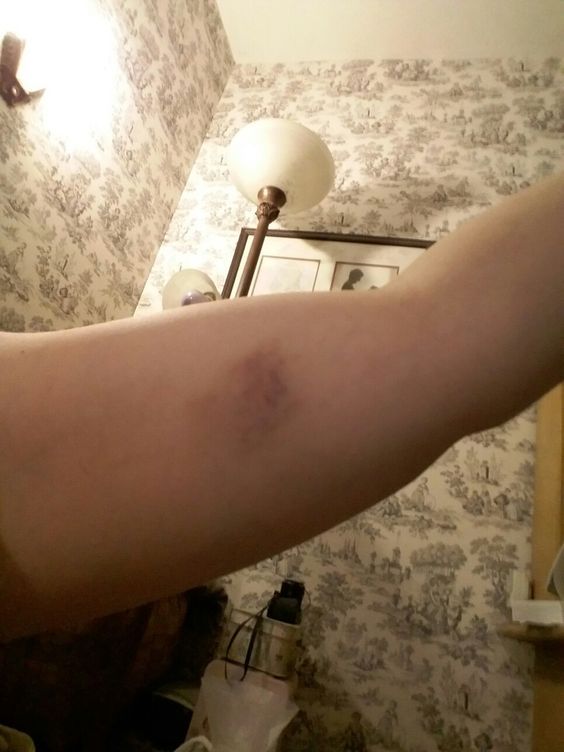 I got an 'archer's kiss' on my upper arm! No idea how that happened, that's not even where archers wear protection. Oh my
Welsh ancestors
are are ashamed of me -ha ha!
I needed to have a knitting project for the day and that meant
socks
not on circulars.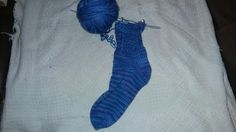 Now I have to catch up the second sock so I can put them back on the circulars.
When I'm bored in the evenings (ha ha -it's canning season) I've been working away on another
bath mat
.
Ella wants me to share a project she's been working on for a while.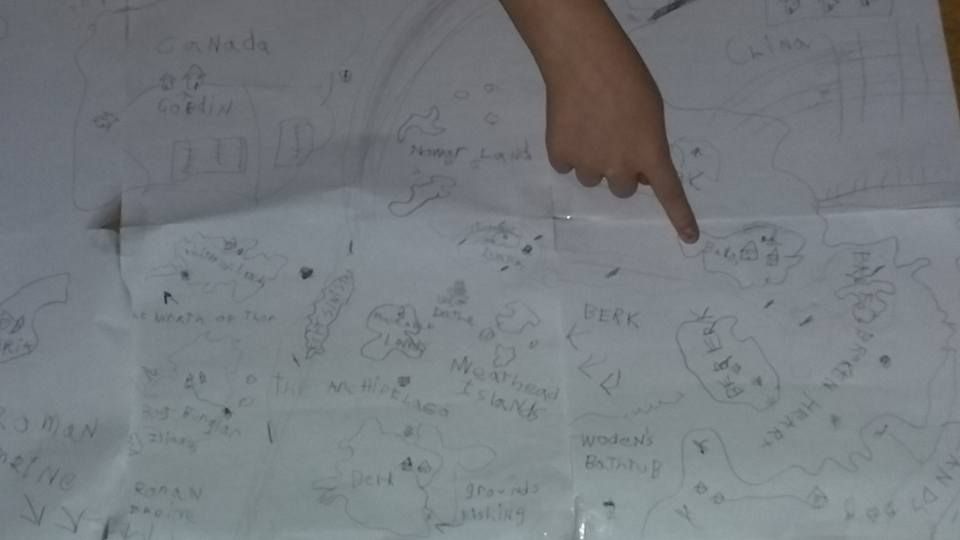 She's made a 3 foot square map of all the places mentioned in her
'How To Train Your Dragon
' books. Now that she's finished the series she wanted to combine all the maps. Ella loves maps. As you can see at the top, she's even got home on the map.