I had a very Happy Girl this weekend.
7:30!! Saturday morning found a sleepy, happy girl at the arena in Pembroke.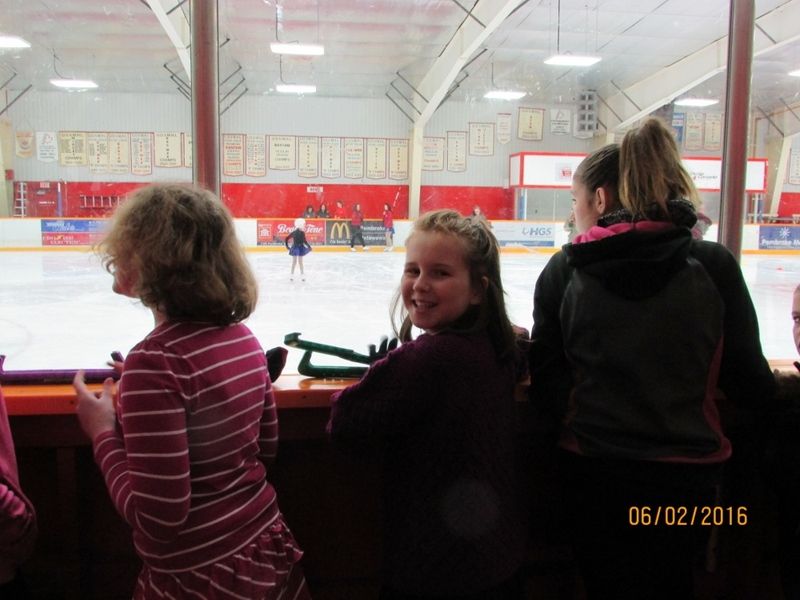 It was the CanSkate skills competition. Ella was in the Level 5 group,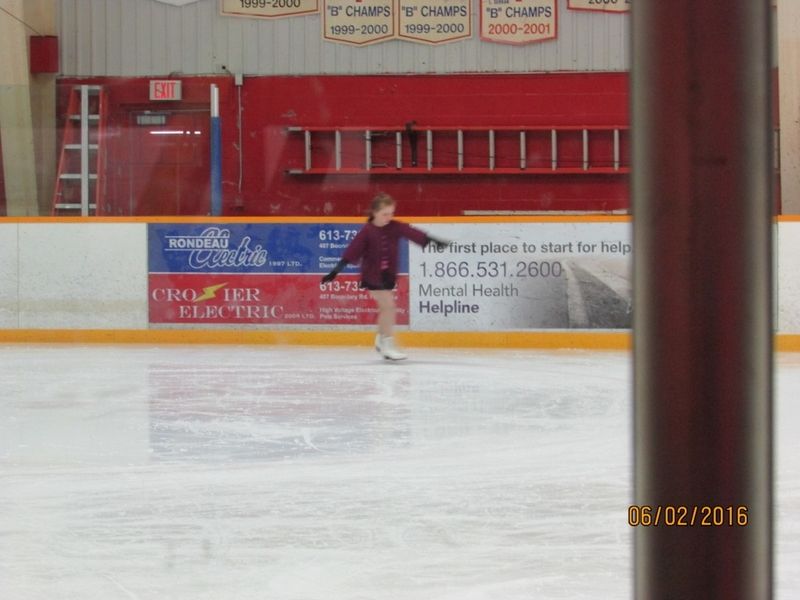 A little blurry, but it's the far side of the rink.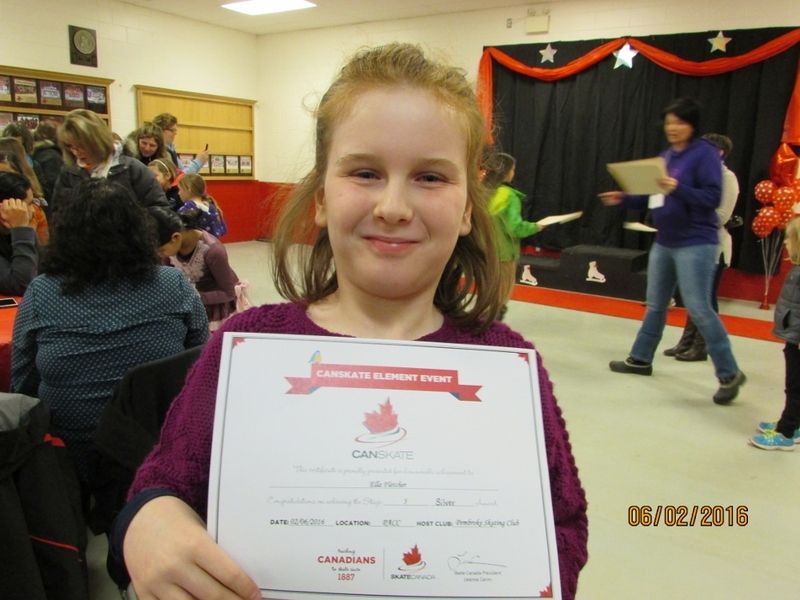 A second place finish!!! Ella was a little disappointed because she thought she'd get a medal.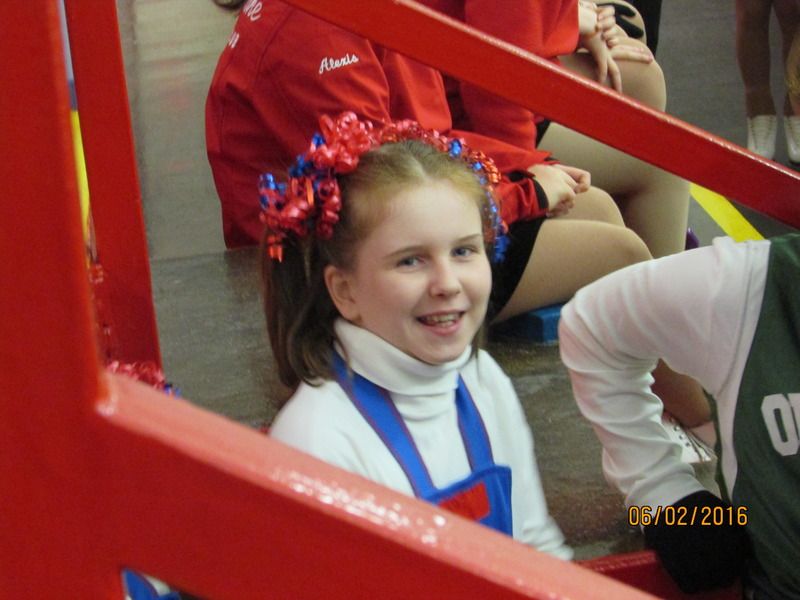 Back at 3:30 for the group number. I think the song was supposed to be from High School Musical, but I wouldn't know.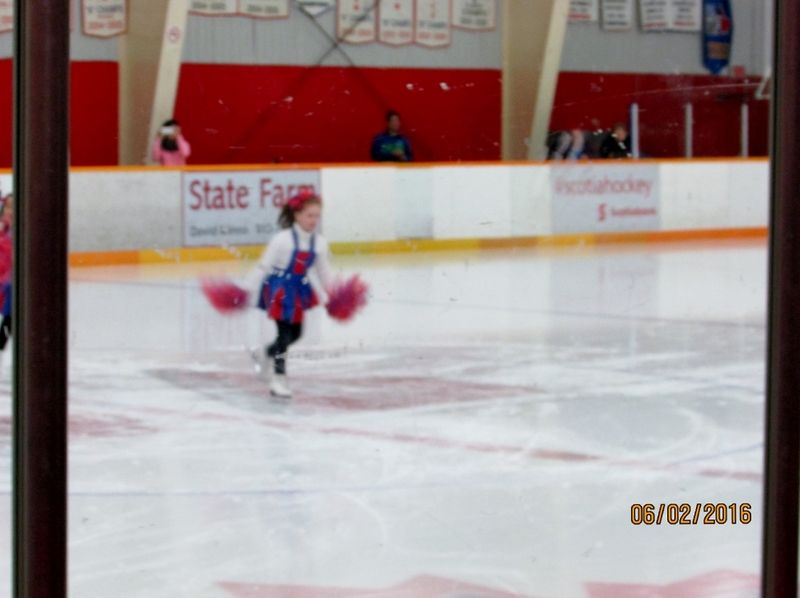 Wow, the kids did such a great job! Ella was the cheeriest cheerleader on the ice.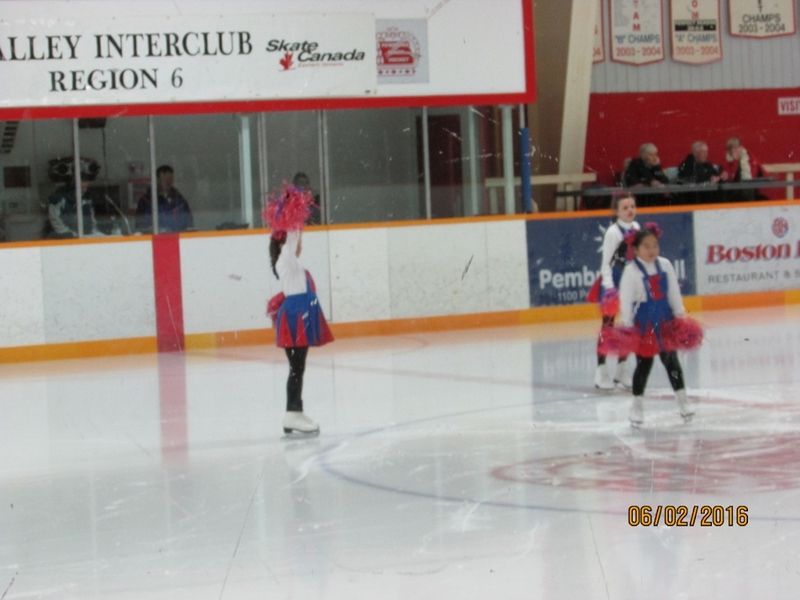 I think there were 6 groups and ours came in second!! Not bad, especially with the short practice time.