Whoa! That was one cold Guide camp!!! We actually only went outside for about 20 minutes on Saturday morning. We spend the rest of the weekend in the cabin. We had a really good time. We are really tired. We had a couple of sad faces after bedtime, but all the girls made it through the weekend. I hope our next camp has actual bedrooms. This cabin was just one big room. It got really loud and overwhelming at times. Ella even went into the leaders' room (benefit of being the leader's daughter) and put herself to bed to get some peace and quiet.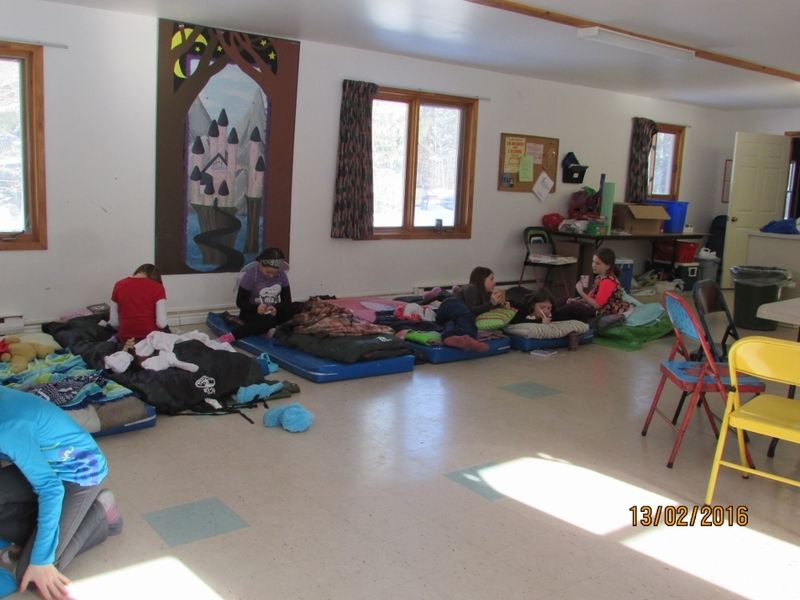 Ella is like Colin (and me to some extent) and can only take craziness for so long. She was very ready to go home Sunday morning (even though she was having a great time). We actually called Grandma to come and pick her up at 1pm (the scheduled time). My other leader had to leave so I had to wait till everyone went home. I knew Ella wouldn't take waiting well, so Grandma to the rescue. And since Grandma didn't know how to get to camp, Colin came with her. That meant I didn't have to drive home (or try to tie down the coolers in the back of the truck), so a win-win for Ella and me.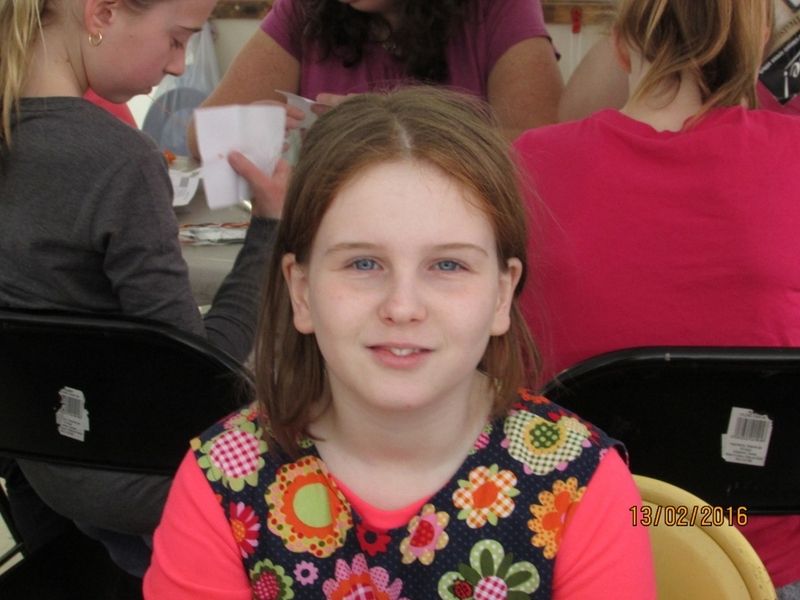 The cold weather continues. When Colin was out to the barn this morning it was -30 C (-22 F) and felt colder because of the wind. This is the weather report for later today:
Nearly 10 am and it's still only -19.5 C (-3 F) but it's supposed to go up to a balmy -7 C (+19 F) later this afternoon. That's a 23 degree swing from 7 am to noon!! Welcome to Ontario in February!
bacon and eggs
KFC (we picked some up yesterday on the way home)
? -might be in town
tacos (leftover from camp)
apple pancakes
spaghetti and meatballs
lunch meat sandwiches
ranch packet pork chops (
365 Slow Cooker Suppers
)
pizza
leftover pork chops
roast beef
BBQ chicken thighs (also from 365 Slow Cooker Suppers)