Oh look, another post this week on the right day!!
Not too much free time this past week. But I have got a good start on Belinda's
sweater
take 2. Much nice gauge this time around. Still a little loose for my taste, but
Knitter's Handy Book of Top-Down Sweaters: Basic Designs in Multiple Sizes and Gauges
only gives you the numbers down to 7 st/inch. In a perfect world I would knit this sweater at 8.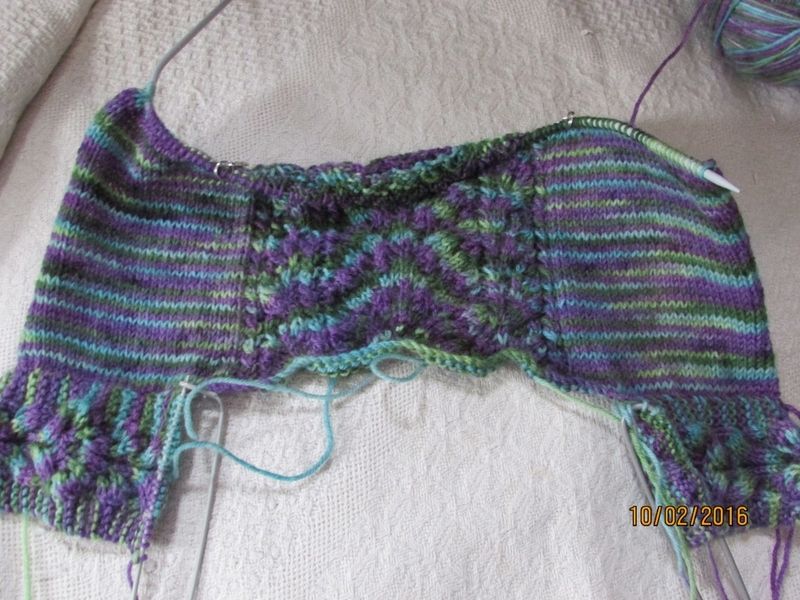 It looks really narrow, but the stitches are bunched up on a really short needle. I have to hit the yarn shop and get a longer one. Apparently I don't use a 3.25 mm needle much.
I've also started a sweater for Ella's best friend's birthday. It's at an awkward part so I can't try it on Ella's doll to show you. But here's the
link
. I'm concerned it's looking a little small. So I'll have to get Olivia or Caroline to try it on before I knit much more. I might need time to take it out and start over.
As to reading -well if it's not camp related I don't have time for it! Wow, Guide camp is taking over everything. Good news is we got about 4 inches of fluffy snow overnight. I was starting to worry everything would be covered in mud. It may be freezing on the weekend, but it will at least look nice.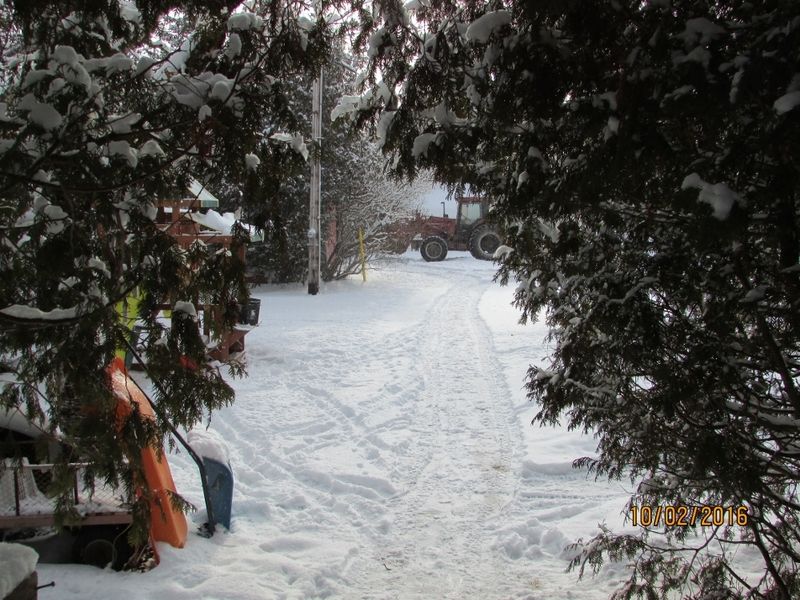 And of course, fresh snow makes it easy to get people out from under foot.