Late for
Yarn Along
, but I have good reason. I was down and out yesterday with a bit of a stomach bug. It wasn't too bad, though Ella was having a bit of a flash-back to the nonsense in
2012
. Feeling so much better today.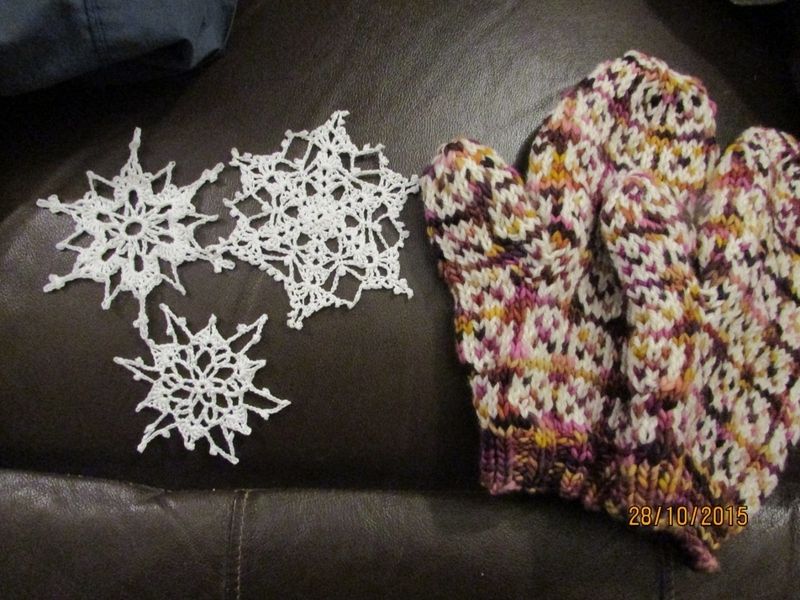 Last pair of
mittens
finished. I didn't plan on using the
fancy yarn
for the main colour, but it just didn't look right with black for the main colour.
A few snowflakes for my Advent swap partner. I love making snowflakes, this is my favourite
book
.
Not really reading anything. Free time has been spent finishing Ella's Halloween costume. Last night was the Halloween party at Guides. Grandma took Ella to A&W for supper. She was a hit there: