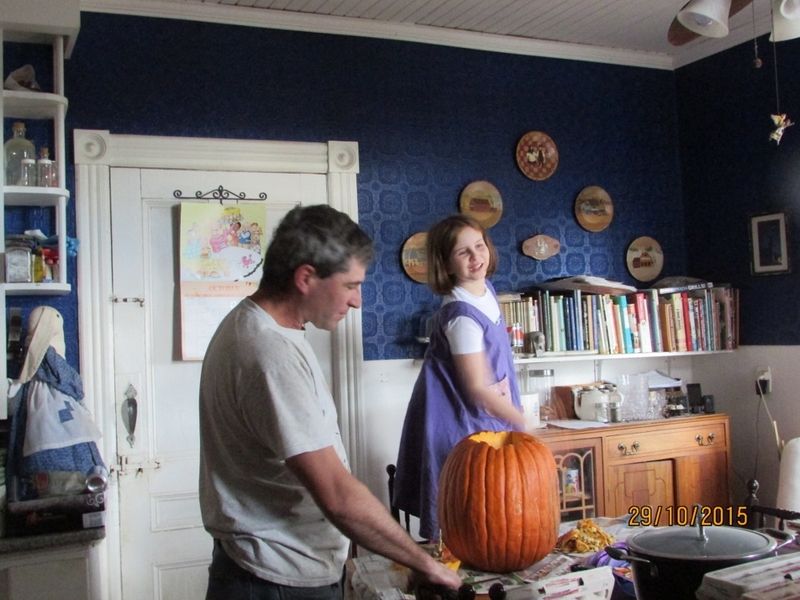 Daddy brought in one of his reasonable sized pumpkins. Wow did it have a lot of seeds.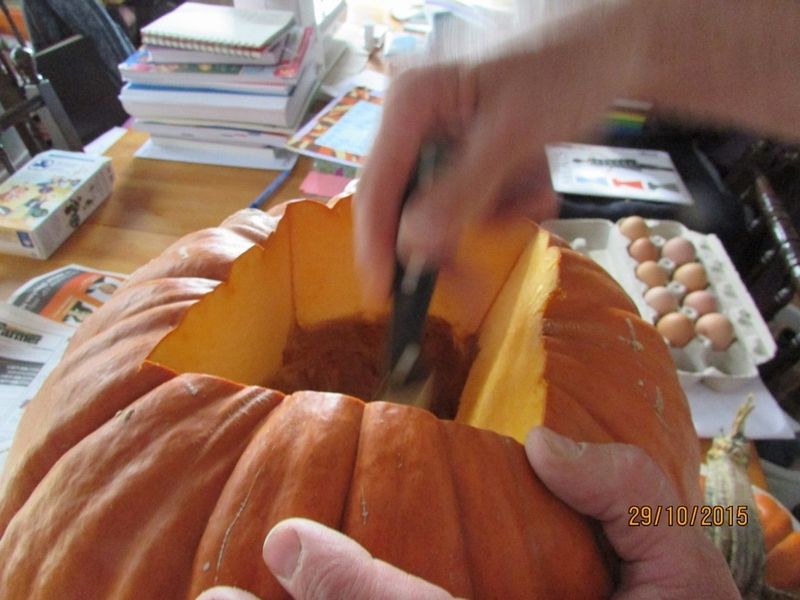 Must have been about 4 inches thick. It would have been a great pumpkin for making pie.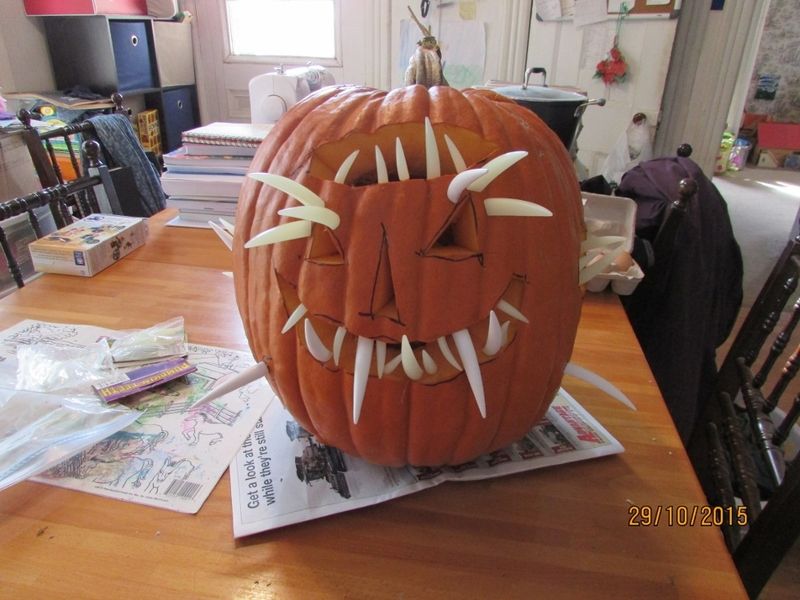 Ta-Da!!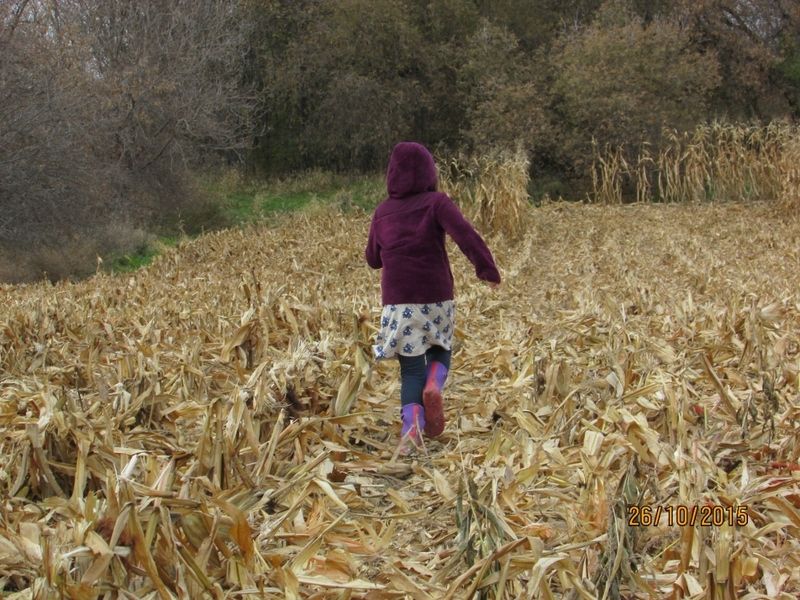 Lunch in the field with Daddy while they were combining Grandpa's corn. The moisture was perfect and the bushel weight heavy -so much better than last year.
50 Sandhill cranes just down the road from the Poff farm at the swamp. We didn't see many of them this summer.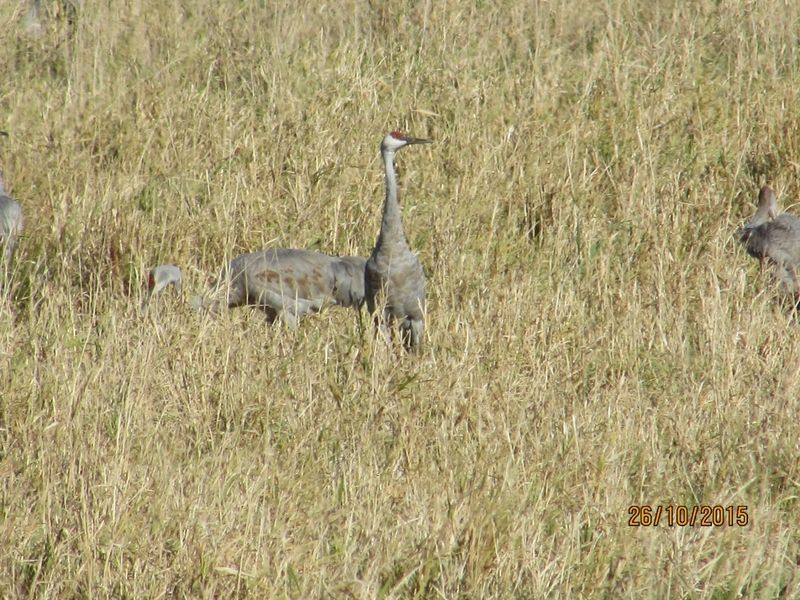 These birds are big! I wouldn't want to corner one.