Colin and I had a road trip to the very Pretty town of
Perth
.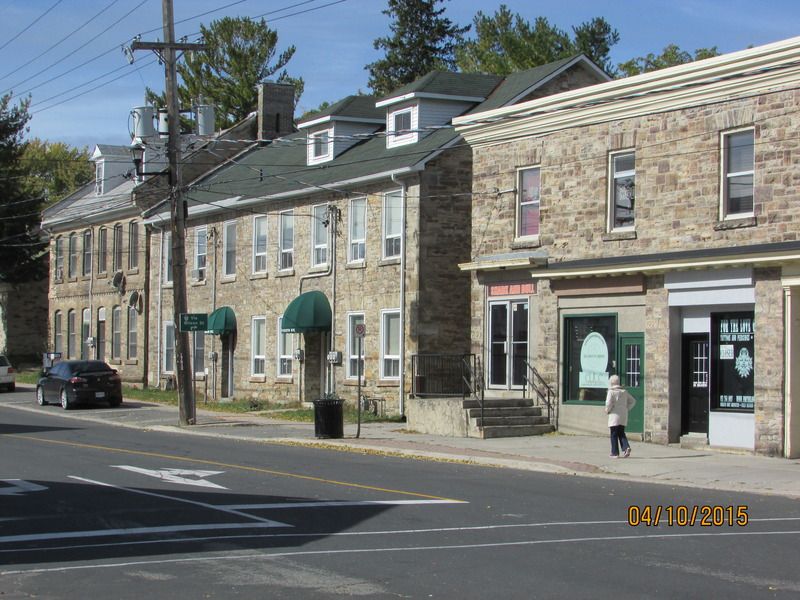 Wow, it's such a pretty town.
Town hall.
The Anglican church. We would have checked out the inside, but mass was still on.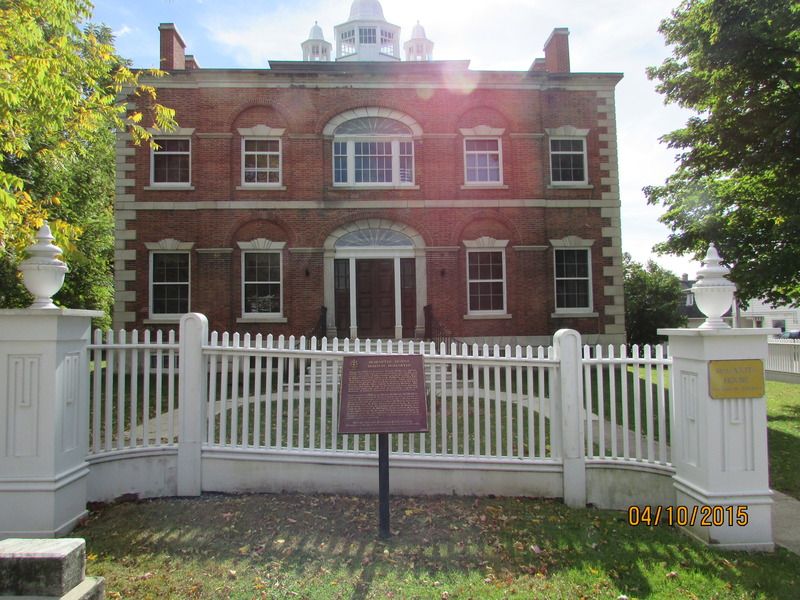 Nice.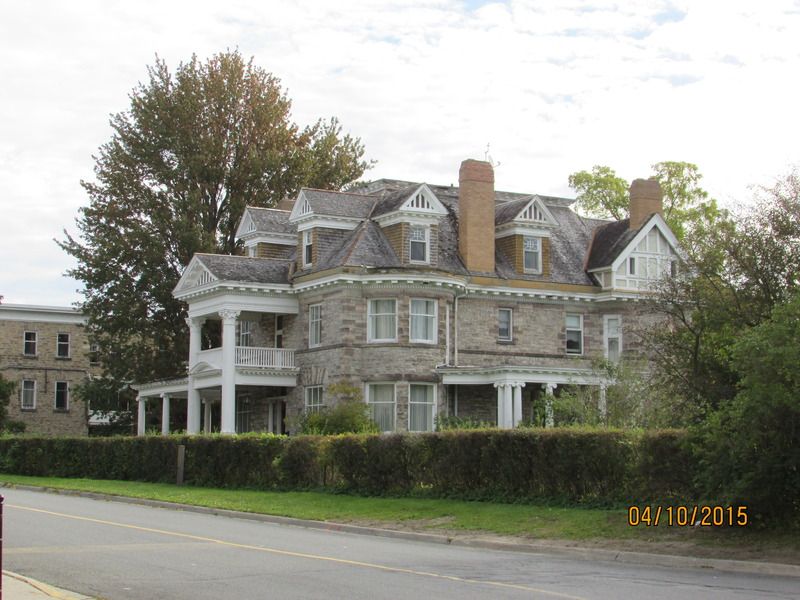 Wow! I'm ready to move in. It backs onto the prettiest little park with a creek running through it.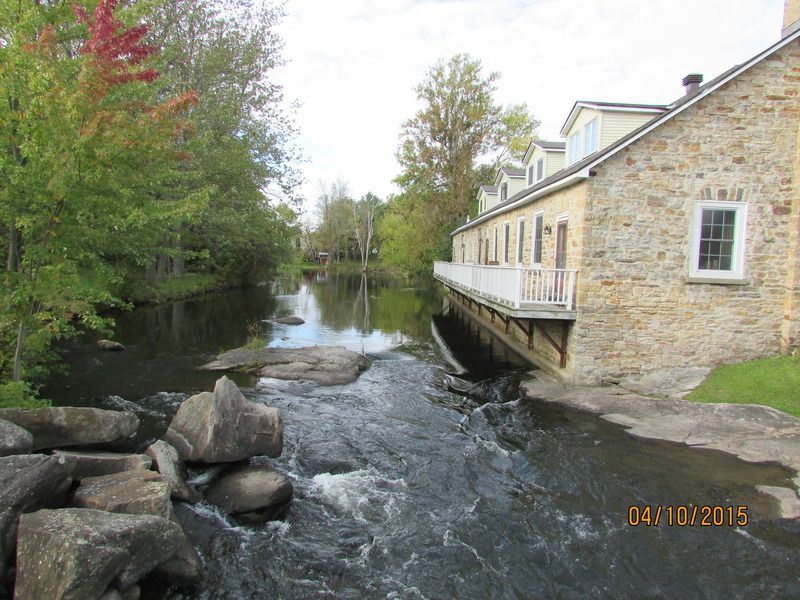 I don't understand why you would build right ON the creek? I would think that would be rather difficult in 1820? And no, this wasn't a mill and it's not the only building like this.
Codes Mill
-back when even a factory could be beautiful.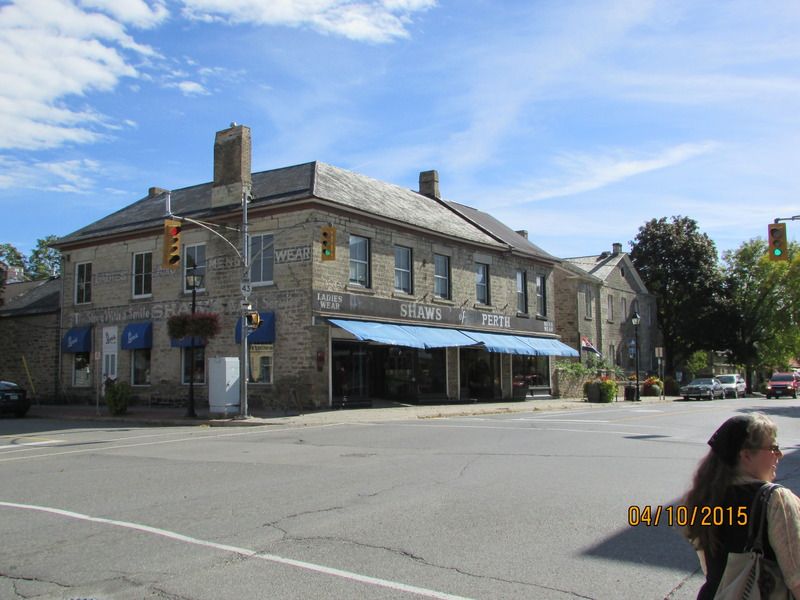 Shaw's
of Perth has been in this location since 1840! That's amazing.
How cool is this car wash? Sign says a wash is only 75 cents!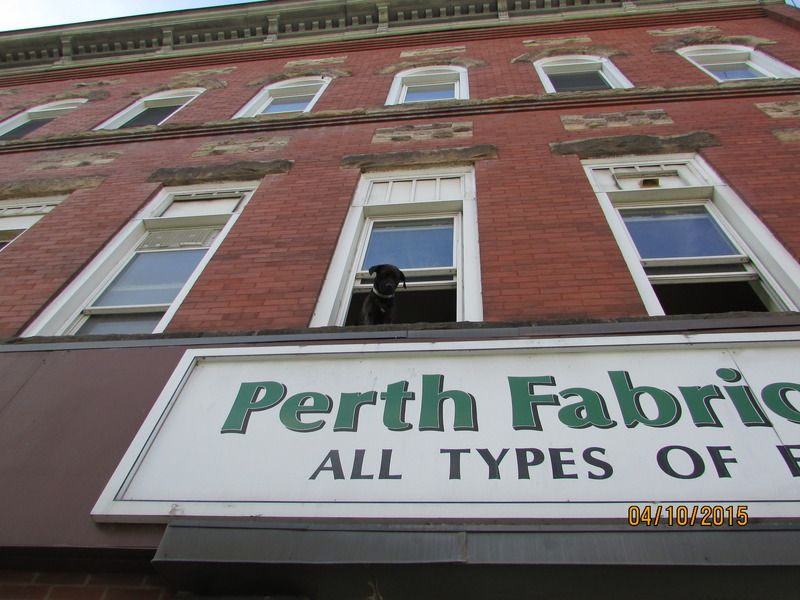 Look who was hanging out watching the world go by.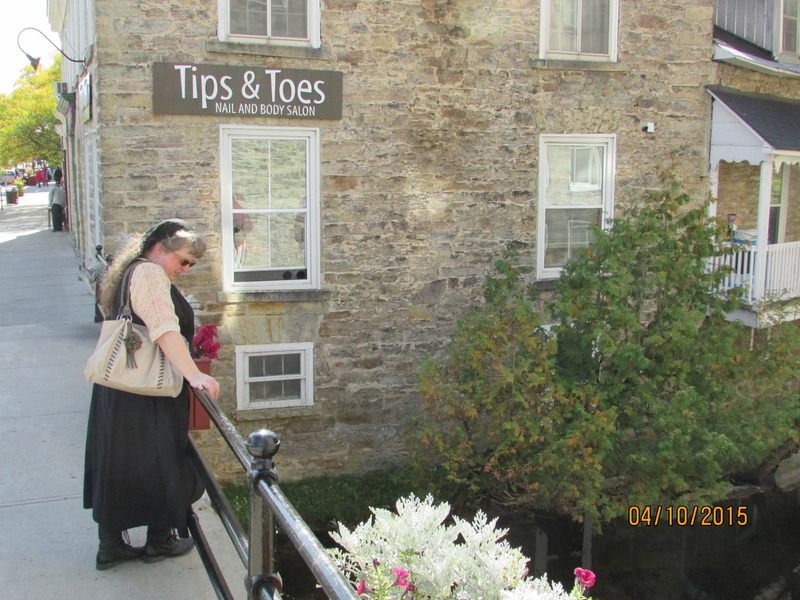 Another creek running through town. And another building right ON the water.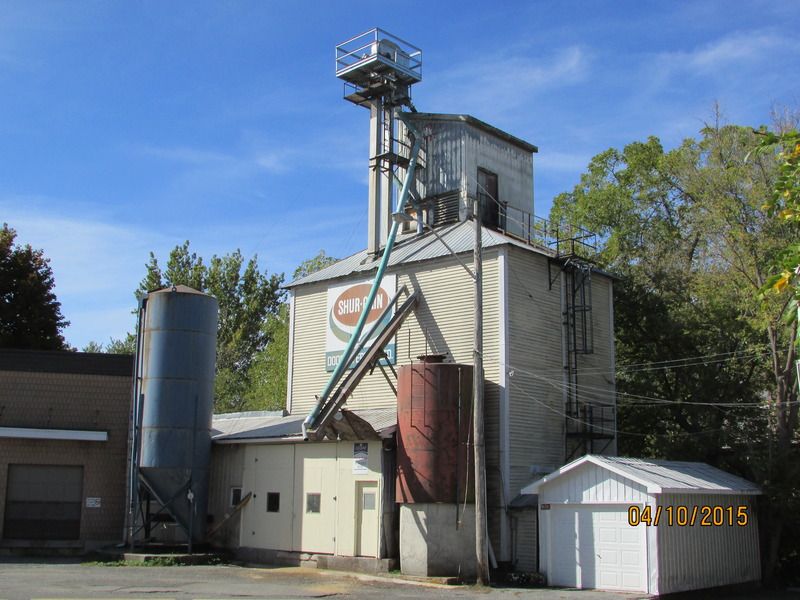 How do you know this is small town Ontario? Feed mill right in the middle of town!
And now, why did this trip to Perth make me so very Happy? Besides a lovely Sunday spent with my sweetie of course.
Colin found an almost new corn furnace on Kijiji. The guy only used it for back-up in January/February so it hasn't seen much use. Hurray! I'll be able to breathe this winter! The guy is supposed to be coming on Friday to install it -which is good because Colin isn't going to want to use too much more oil and I don't want him to put on the corn stove at all.