Yarn Along
this week with a little bit of knitting.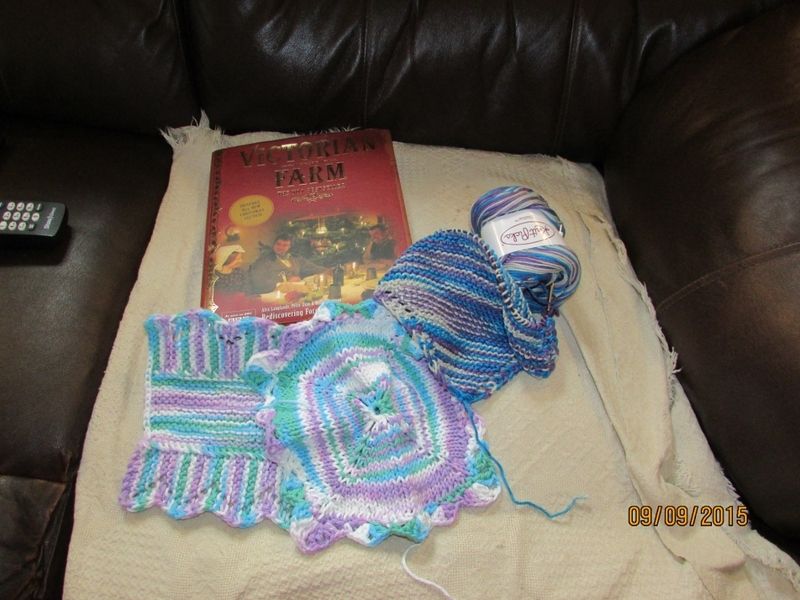 Decided to whip up a couple face and dish cloths. Mine are really getting 'holey'.
I've been trying to clear up my 'knitting corner' which also means plowing through the pile of books too. This week I read "
Victorian Farm
". It's the companion book to a great BBC series where they really recreated a Victorian era farm. It was really well done. There are a bunch in the 'series' that I need to add to my Christmas list.
Been trying to get work on the felted
food
for Ella's dollies. I don't think I realized they were so small! Very fiddly work, but so cute when they are done. There are a couple more but they seem to be MIA -but they 'aren't lost, I just can't find them'.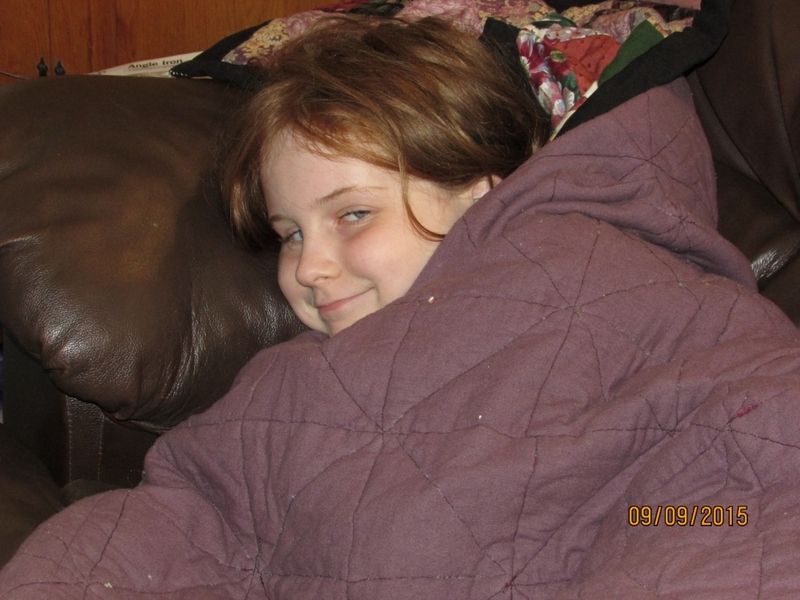 Crazy girl, apparently she doesn't know that it's been crazy humid for a couple weeks and is still rather muggy (71%) today depending on what you are doing??
Forgot to share this one yesterday: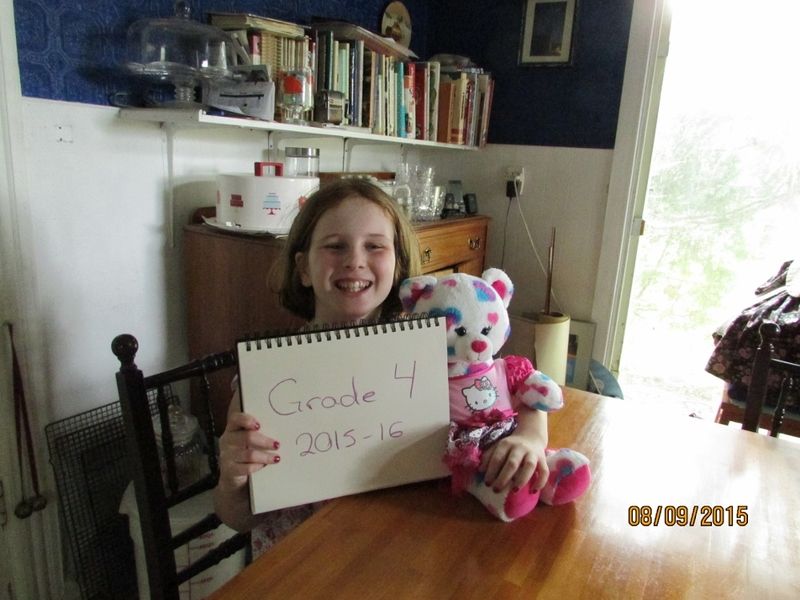 Our first day of Grade 4! So far (yeah I know, 2 days) Ella is enjoying our switch to
Ambleside Online
. She found Oak Meadow had too much writing. She's much happier with pictures and narration. Ambleside Online is
Charlotte Mason
based so we will still be enjoying lots of great books which is what we loved most about OM.