Today is a bit sad for me. It would be my Grandpa's 95th birthday. September 4th was the 24th anniversary of losing him. He was my everything, the 'father' I could depend on loving me. It's so hard, I want Ella to "know" him but I can't talk about him without crying.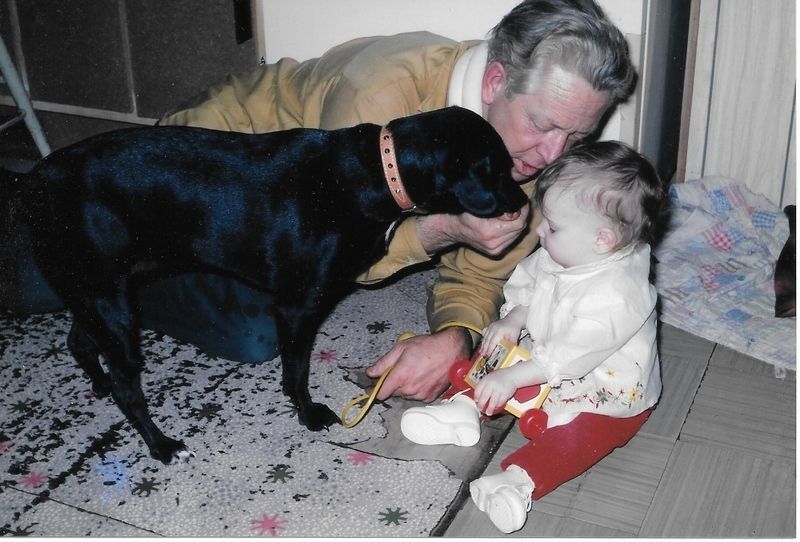 Me and Grandpa and Boots.
We actually had some decent weather this weekend -well, except the rain on Sunday that kept us from the Renfrew fall fair. We're expecting some more crazy hot weather this week. I'm hoping the house will stay cool for a few days at least.
Ella's excited that Guides starts on Wednesday. I guess I'm excited too -never planned on being a Guide Leader. Will have to work on a skirt for my uniform. Really not looking forward to the
t-shirts
. They don't do anything for the girls, I'm sure it will not be any better on me, ha ha.
pancakes
sandwiches
sausages
chicken burgers
BBQ'd ribs
pizza
stoved chicken
pizza
leftover ribs
pork chops
tacos