Saturday was the Renfrew County Plowing Match. Colin assured me it wasn't going to rain. And if it did it would only be sprinkles because they were only calling for 1-4mm. Guess what?! Halfway through the skies opened and it poured!!! Twice! Luckily we were able to get under shelter both times so only ended up a little damp.
plowing competitions of course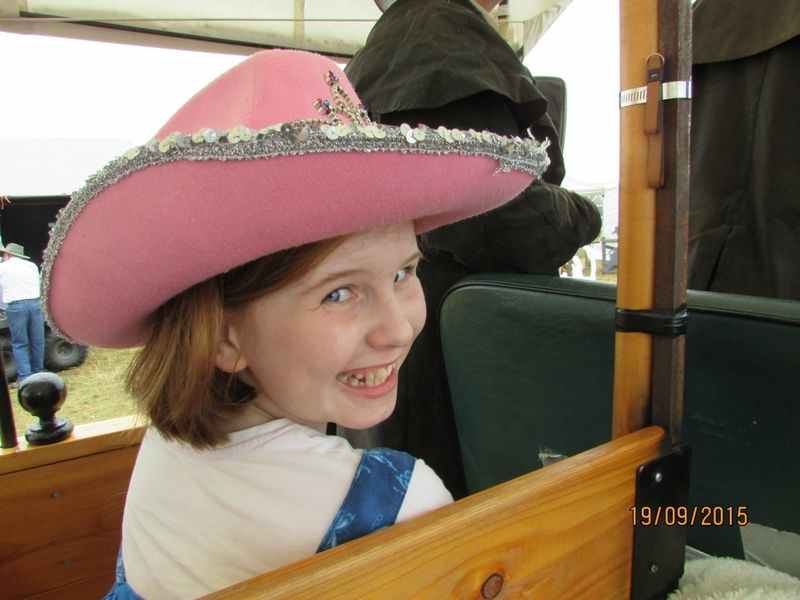 Riding on the fancy wagon (luckily with a roof) that belongs to Daddy's cousin.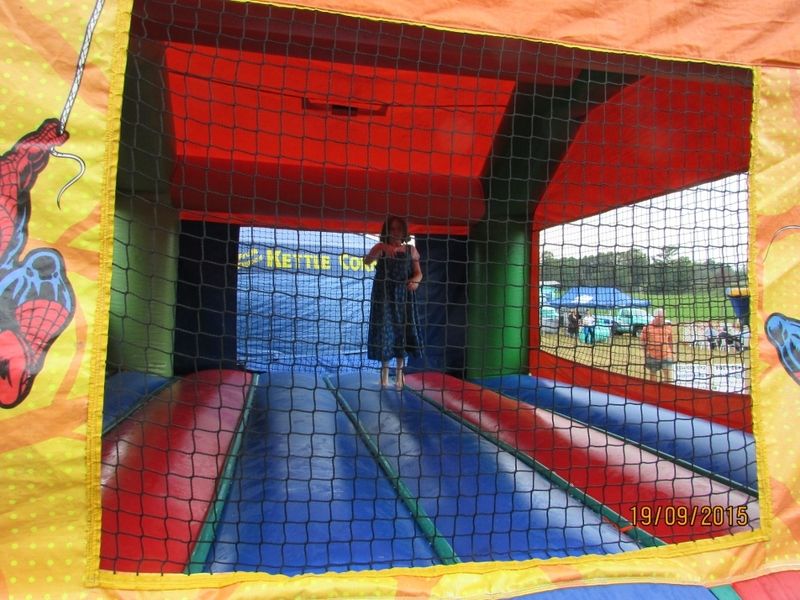 Still not too big for the bouncy house!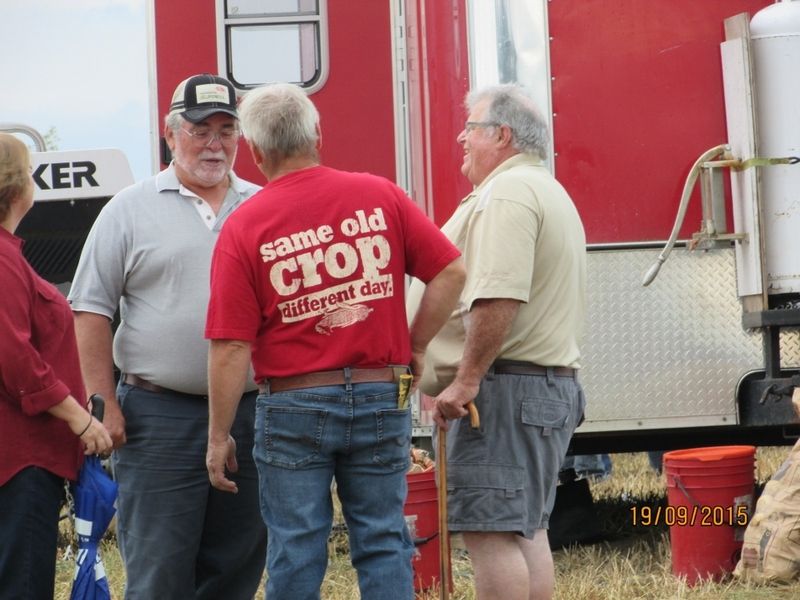 This one is for all the other farm wives. This is the best shirt ever!!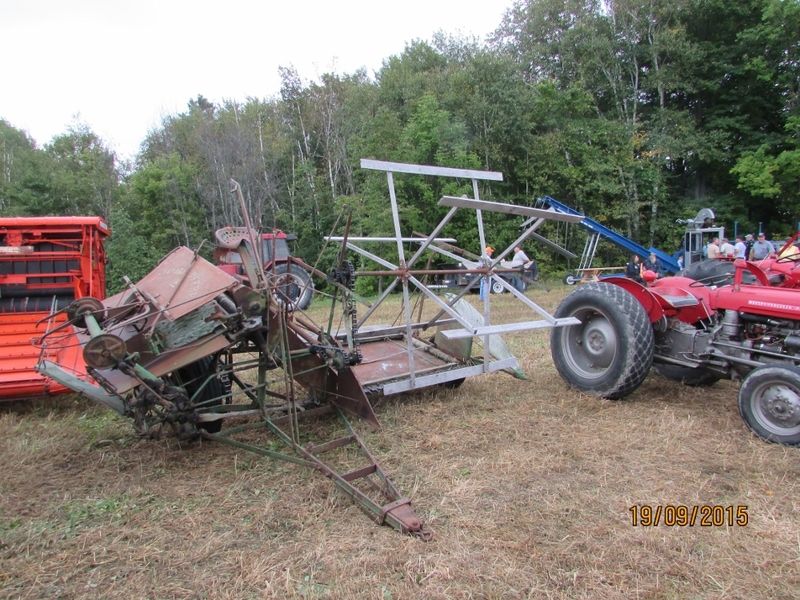 An old haybine, I've actually got an old picture (glass negative) of my German family using one of these. I should dig it out one of these days.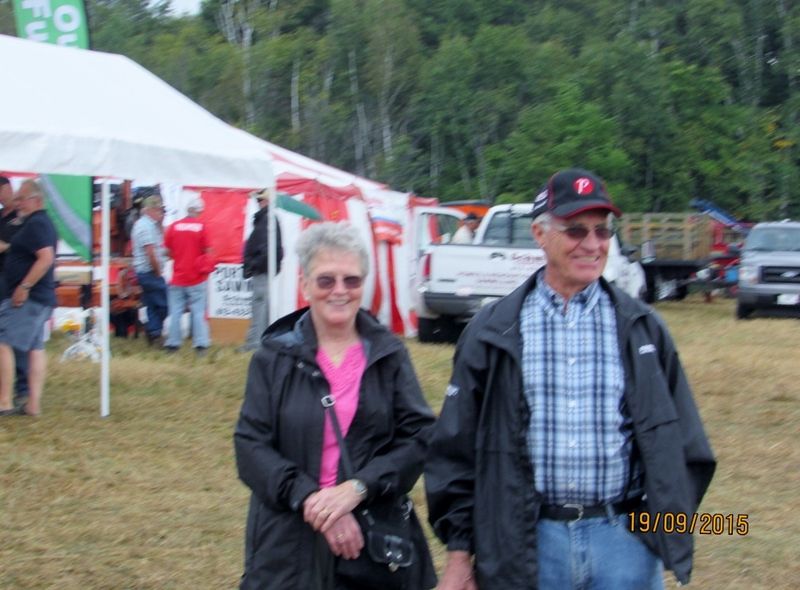 Look who we found on our wagon ride -Grandpa and Grandma Lorraine.
Daddy checking out the old threshing machine. He was impressed with the job it was doing. It's the precursor to this: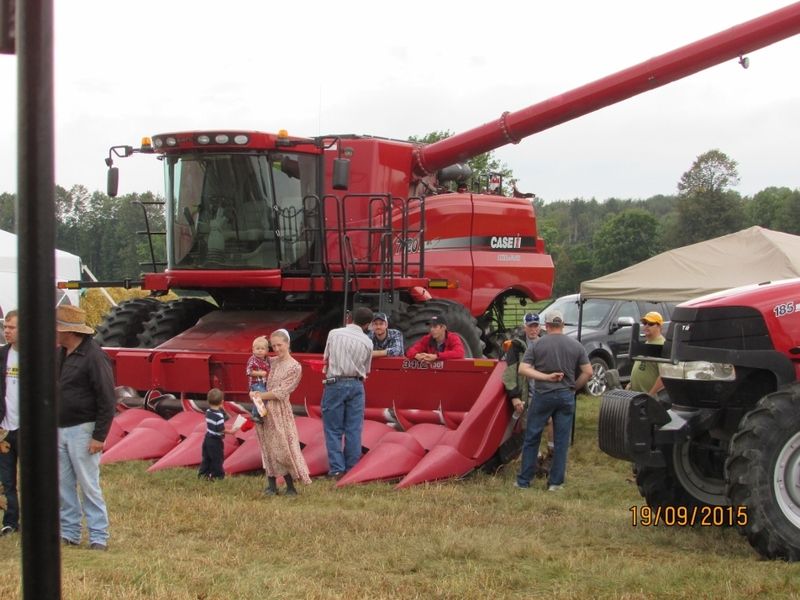 If anyone has a spare million dollars, Colin would love one of these. He'd only need to use it about 8 days a year so it would last him a long time.
Speaking of expensive things on Christmas lists: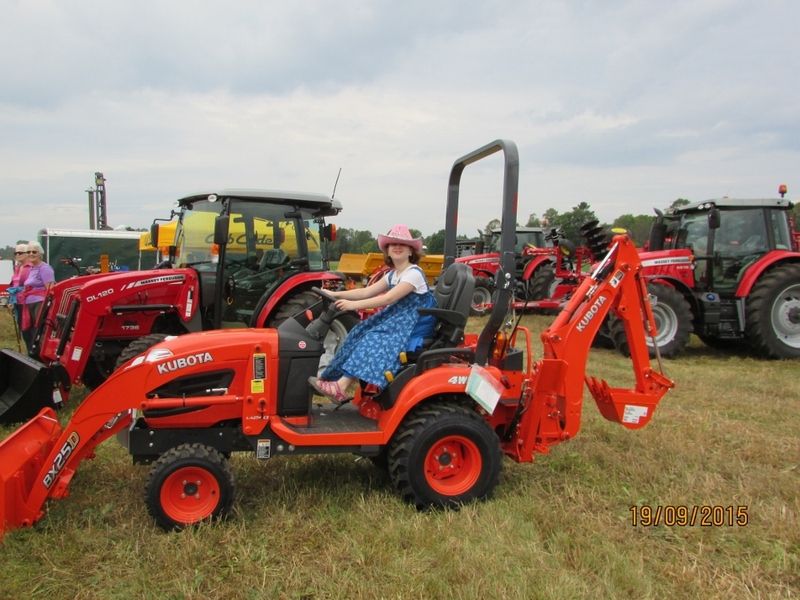 Ella would really love to find this under the Christmas tree!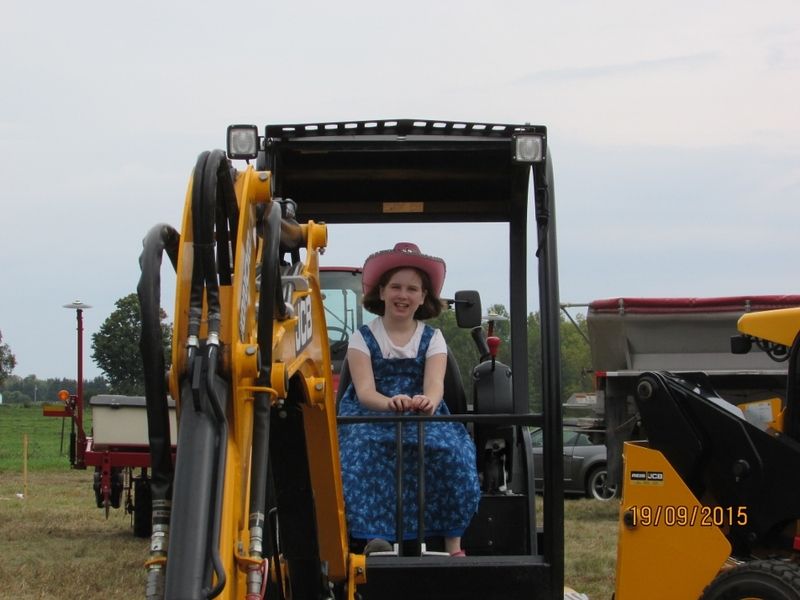 She looks so at home on the big machinery. I wouldn't mind. She can make great money running heavy equipment (especially if she learns the specialty stuff) AND she'd find work around here and not have to go to the city.
We had a good time. Daddy did visiting with the neighbours -the plowing match or a fair is about the only time farmers see each other.