As much as some people would like this hot and humid weather to remain a while longer, the garden says you are out of luck and the good weather is coming back. Asters (Michaelmas daisies) have been blooming for a while. I love asters, but for some reason none of the garden places around here sell them -only 'mums'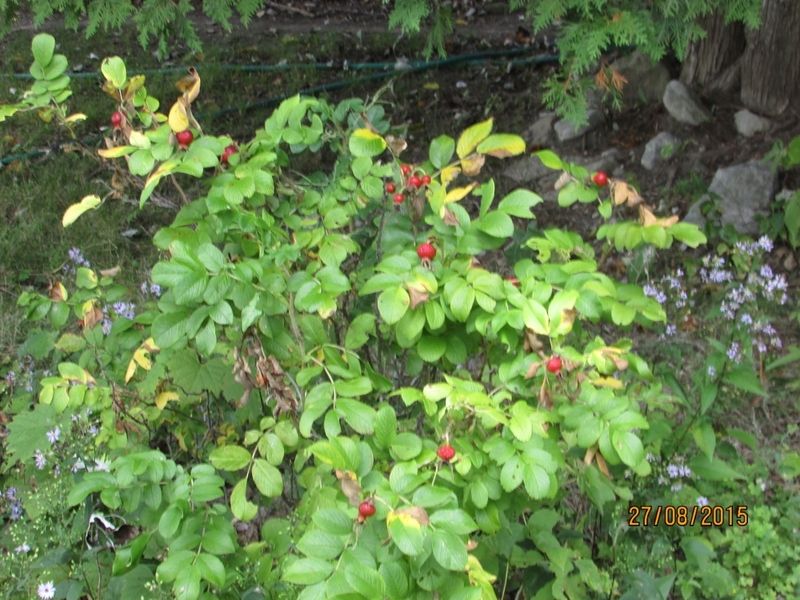 Rose hips are turning red and the leaves are going yellow.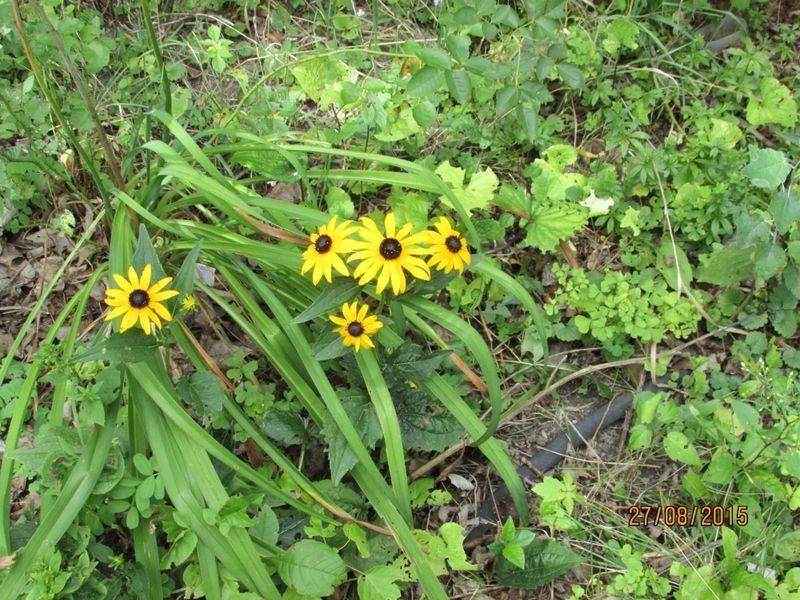 A couple of the Brown-Eyed Susans that the wretched vetch hasn't killed. These used to be almost a weed in my garden in the fall.
We still have 15 acres of barley to harvest. This field is looking great, so tall (though we don't need the straw).
Colin is so impressed with how long the heads are. It still has a way to go before it's ripe. But that's OK because Colin has some custom combining to do for a couple of neighbours first.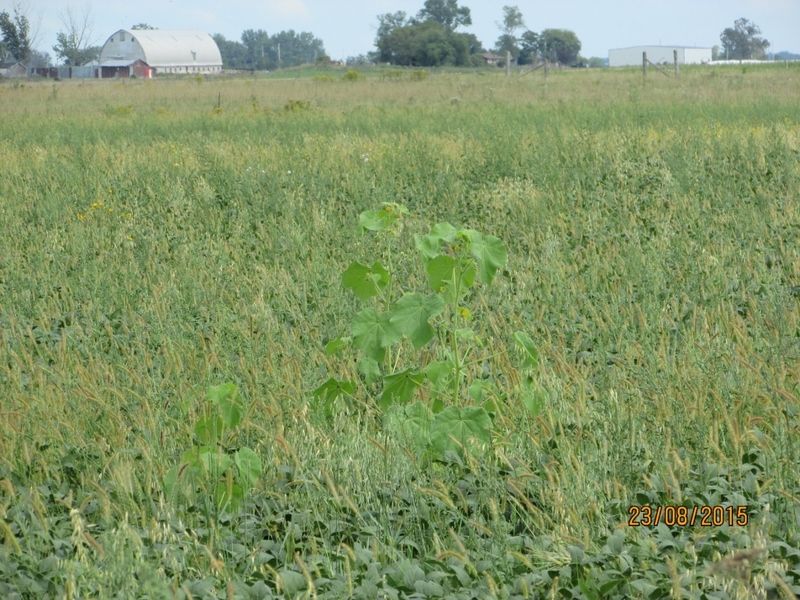 Something Colin was very UNHAPPY to see in the neighbour's organic soybean field (I know hard to tell in all those weeds). That tall, large-leafed plant is called
Velvetleaf
. It is a terrible plant and since the organic farmers are letting it run wild in their fields it will be a very short time before it's in ours (and all the other neighbours). It's very easy to spot Velvetleaf as it tends to grow a foot taller than whatever crop it decides to live in. There fore it's taller than these 3 ft soybeans and it can be taller than a corn field too. You are thinking to yourself 'it doesn't look that bad' (unless you followed the link). Well here's why we wish our neighbours would do a better job with their field:
Velvetleaf causes crop losses by:
severe crop competition - up to 70% reduction in corn yield
hosting insects, disease organisms and nematodes
producing chemicals which may reduce crop seed germination and root formation
I don't know what it is with the crazy weeds these days. As it is, Ella and I haven't taken any of our walks along the old rail way because of the infestation of wild parsnip. It's all over the place in Eastern Ontario. I've gotten burns from a rue plant (giant fluid filled blisters that lasted for weeks and scared my arms for years), I don't want to tangle with a
wild parsnip.
If it gets much closer to the yard I'll be trying out some Round Up or other herbicide. I really don't need Daisy getting into it and getting burned. Or the more likely, Daisy getting into it and then Ella hugging her and having the oil on her unknowingly!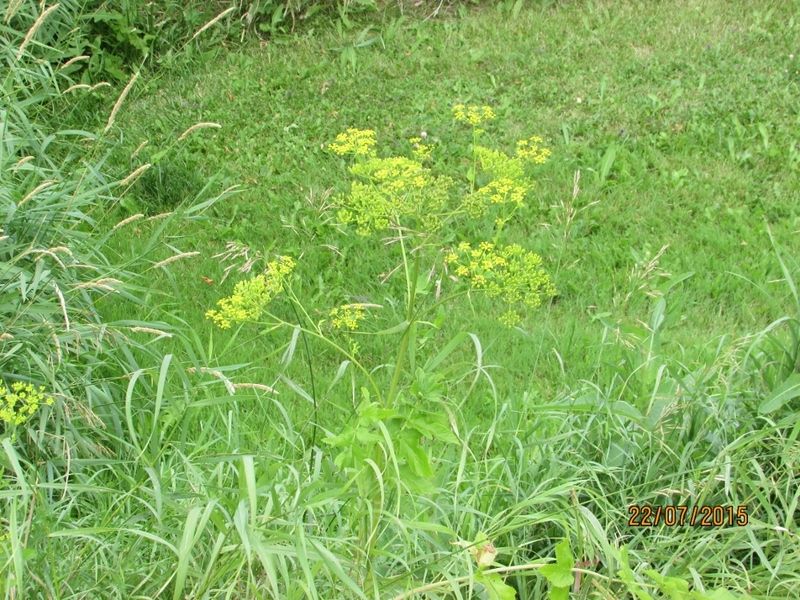 Luckily with the onset of Fall they are starting to dry up and soon I will feel safe stepping on them to break them over so that we can get onto the 'tracks' again. I miss our walks along there.