I didn't get to share the pictures from the trip in Toronto (well, more the ride home) so I'll share them today for
Pretty, Happy, Funny, Real
.
It turns out that Great Grandma was at the cottage the weekend we went to Grandpa Jim's. So we took the 'other way' home that runs right by and stopped for a visit. The highway takes us right through the cute little town of Fenelon Falls (boy has that changed since we went to the cottage as kids). Just as we were crossing the bridge we could see there were boats going through the
lift lock
. We needed to stop for lunch any way, so we pulled over.
We literally crossed the bridge over the lock and parked, and this is how far down the water had gone.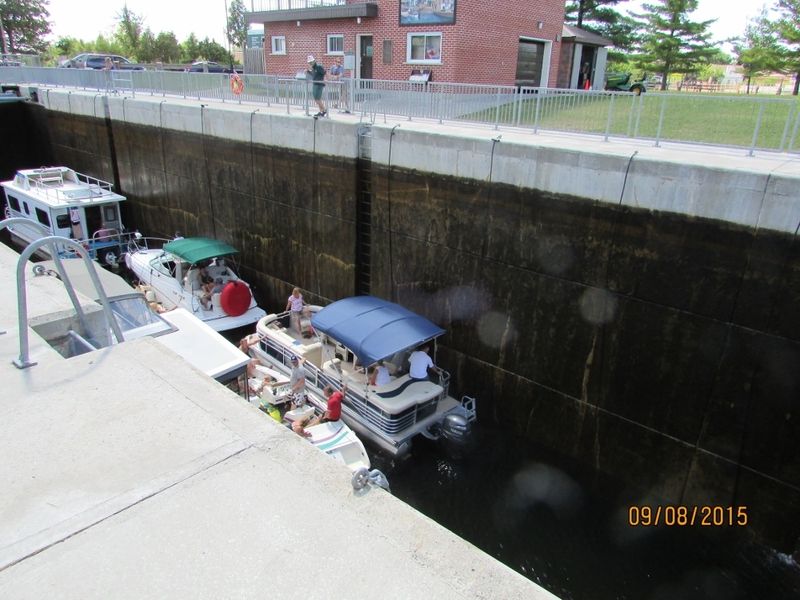 Yeah, I don't want to know how much this one coming in costs...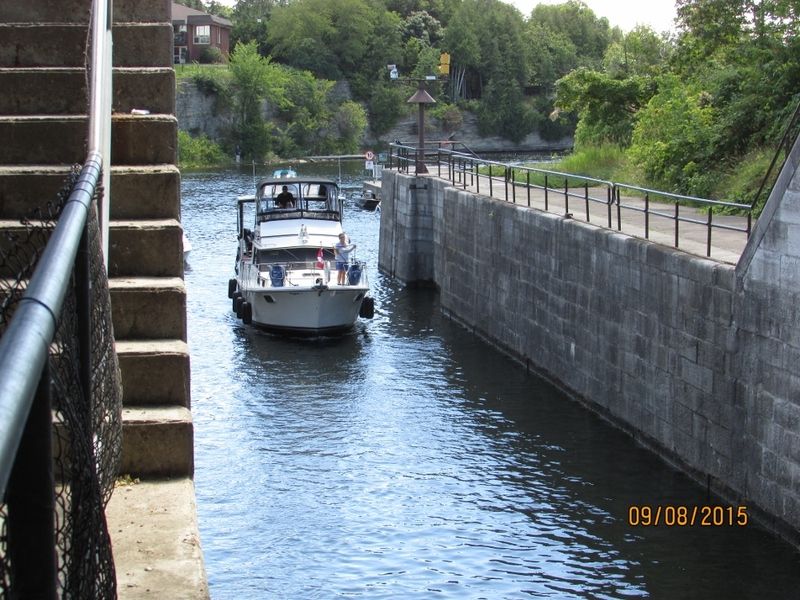 It was very cool to watch the lock in action. And it was great that they have a walkway built under the busy highway so we could walk along and see everything from start to finish.
Next stop my uncle's cottage!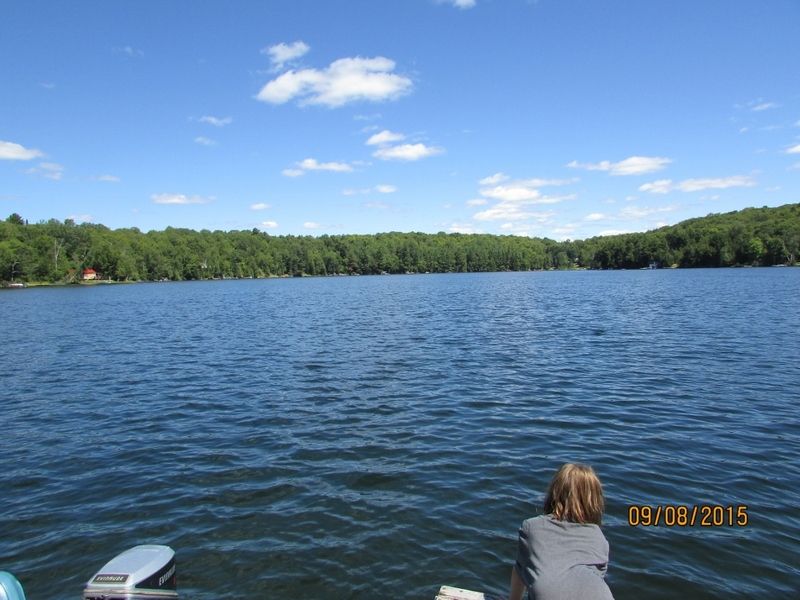 This lake is actually back behind the farm where my Grandpa Johnson was born in Tory Hill. Poor Tory Hill doesn't exist any more. When I was a kid, there was a gas station and a general store still there. But they burnt down when I was a teen. The old dance hall was still standing then too, but it's also long gone. My Grandpa's house is still there, but no longer being farmed.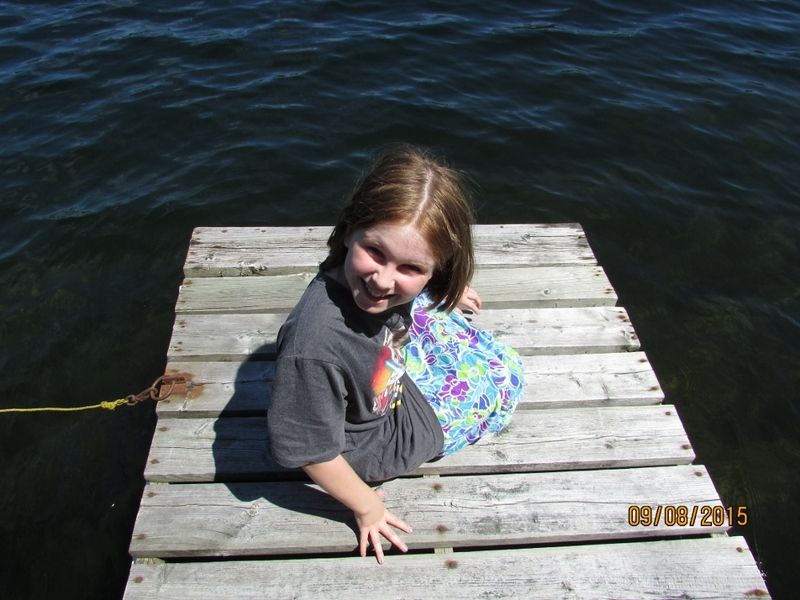 The lake is very cold and deep, but was such fun growing up.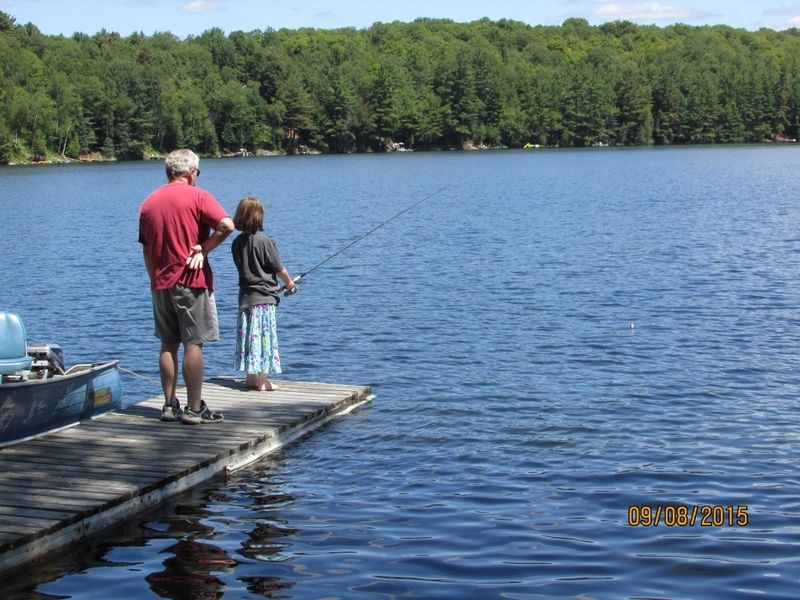 It was the wrong time of day for fishing off the dock, but Ella gave it a try.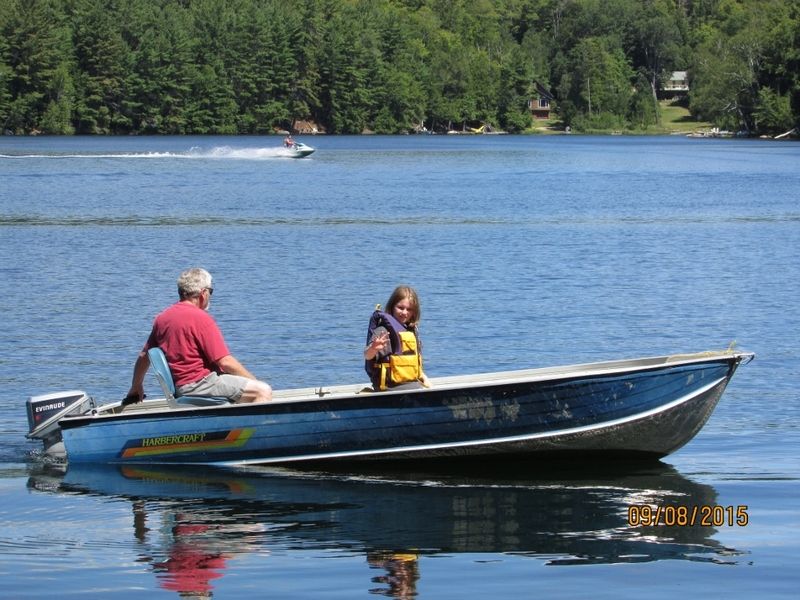 Ella's first motor boat ride. When we are at Joe and Carol's in July Daddy always has to row.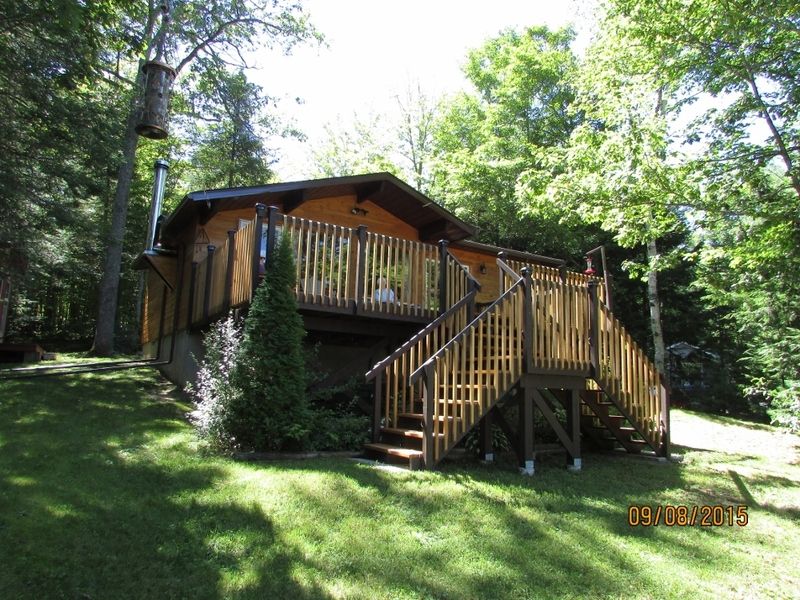 My uncle has done a lot of work on the cottage the last few years (hurray flush toilet!!). I really love what he did with the deck and stairs.
You have to watch your head when you sit on the deck. Lots of hummingbirds.
Yeah, I know the 'grandmas' are wearing sweaters! The rest of us were sweating and Ella was considering a dip in the lake even though she forgot to pack her bathing suit.
The cottage makes a good stop. It's about halfway and so there's only 2 hours to go till we get home.
We had this guy in the tree out front the other day. It's a juvenile red tail hawk. We've got lots of hawks around, but don't usually have a juvenile hanging around.