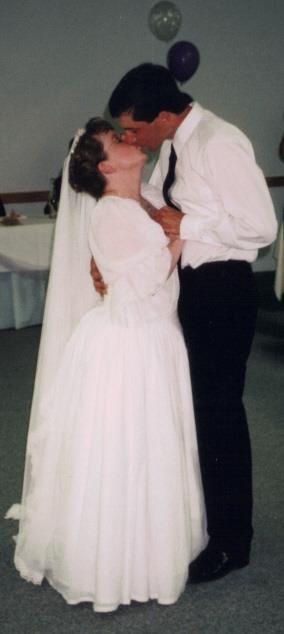 .
Happy Anniversary to my Sweet Heart! I don't know how it's been 12 years already.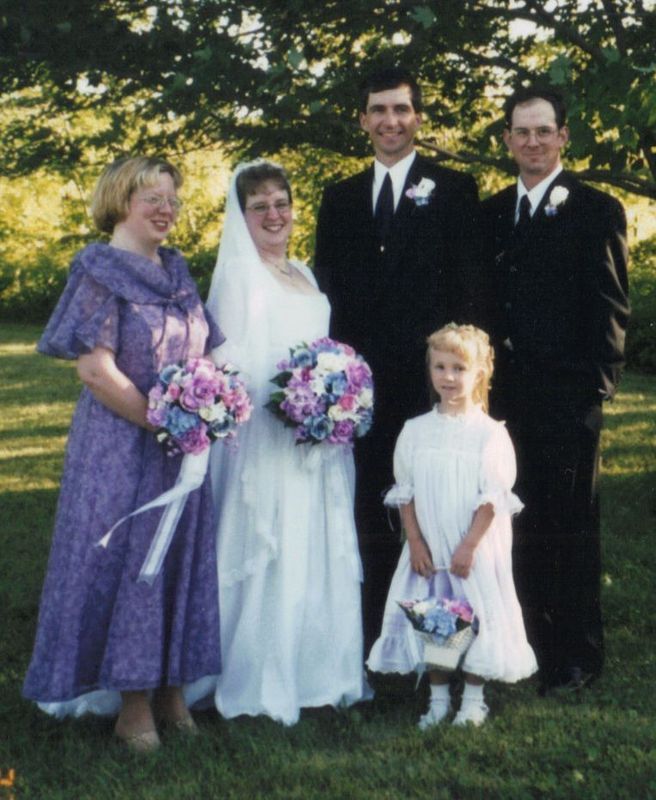 The wedding party: my sister with her blonde hair (as requested instead of the dyed red). Colin's best friend Keith from Centralia (ag college near London) and Colin's little niece Brittany (she's 6). I made all the dresses and luckily had everything done before that big blackout the week before the wedding.
One of our engagement pictures.