What would be nicer to share for
Pretty, Happy, Funny, Real
this week than my beautiful garden. It's usually full and beautiful this time of year -sort of wild English country look.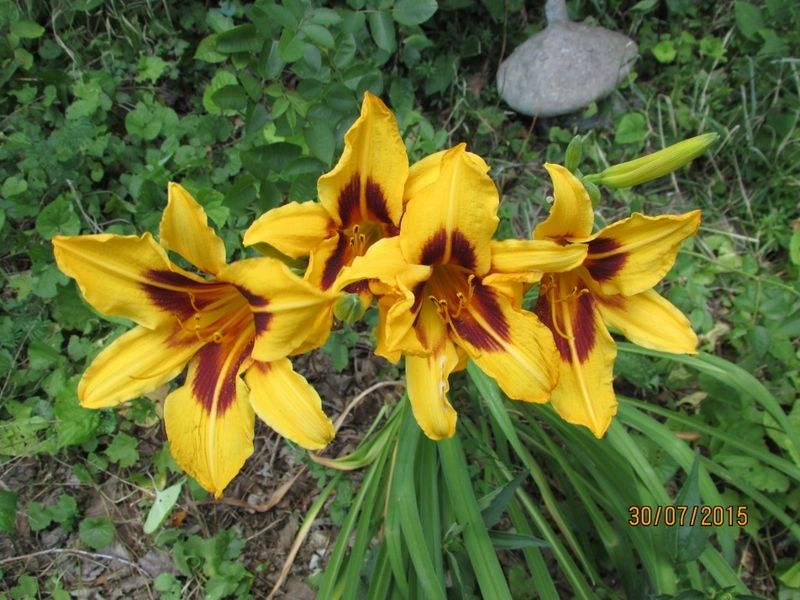 The day lilies look great this year.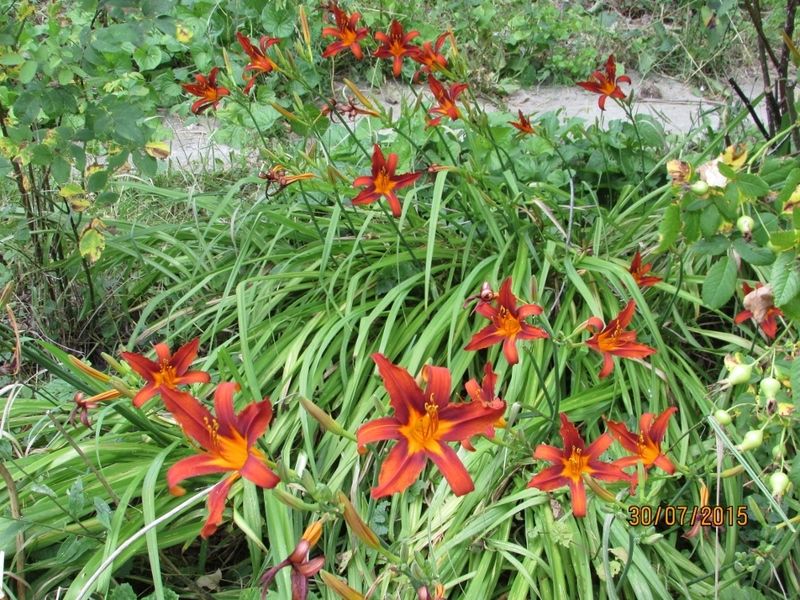 They are spreading nicely too.
There is always lots of talk, especially on Facebook, as to how terrible farmers are for using herbicides. How they use Round Up and other herbicides just because they can and how they use to much and soak the earth. This doesn't take into consideration the cost of these herbicides. They cost far too much for most farmers to use in a haphazard manner. Also, Canadian must be licensed to use herbicides and have a very thick book which tells them how much to use. Often it works out to just a few drops per leaf on a plant. (see
here
if you want to see the math) They are meant to work at the correct dosage, more doesn't mean better.
But they never seem to consider the WHY of herbicides.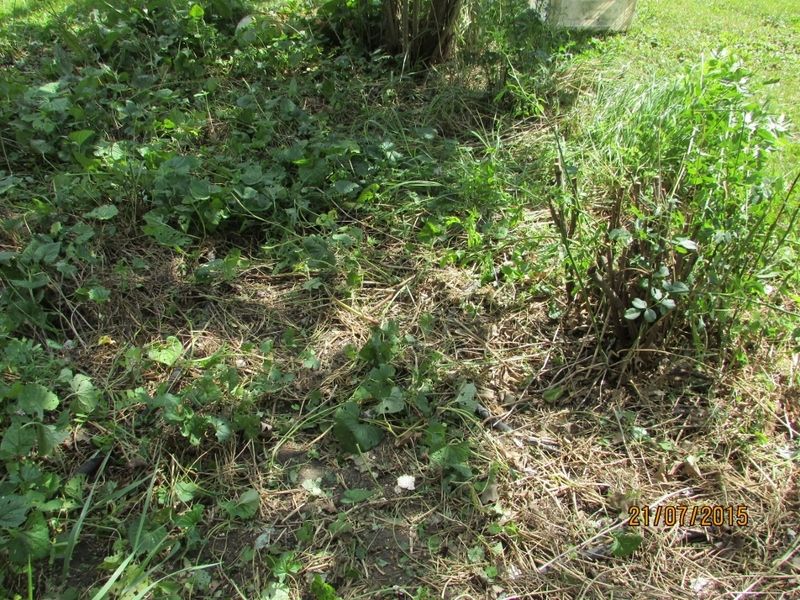 This is the Real happened to my beautiful garden this year because it got smothered out by weeds.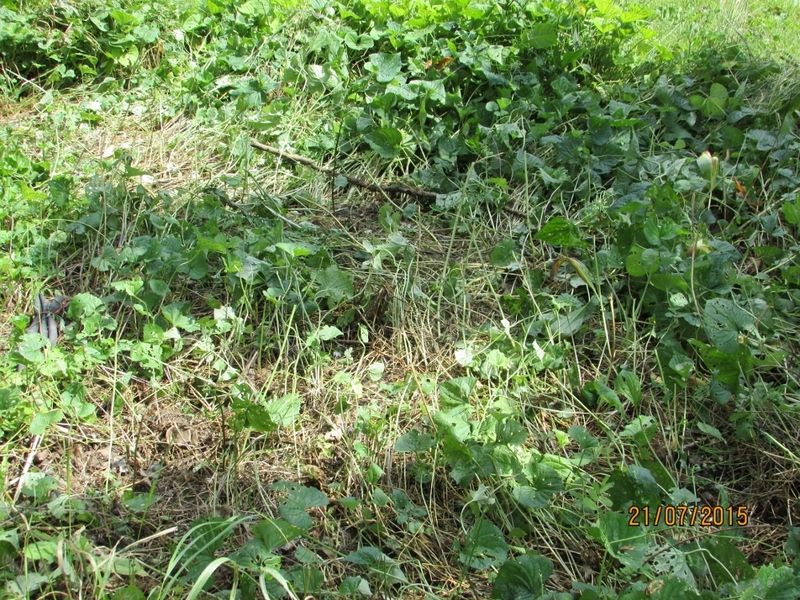 We finally got all that darn vetch ripped out. Only a few violets and other flowers have survived. Luckily this is just a flower garden. You can imagine the damage out of control weeds can do to a field full of soybeans or wheat or corn?? Weeds can reduce a field's output by tons per acre, which translates into thousands of dollars that the farm won't make.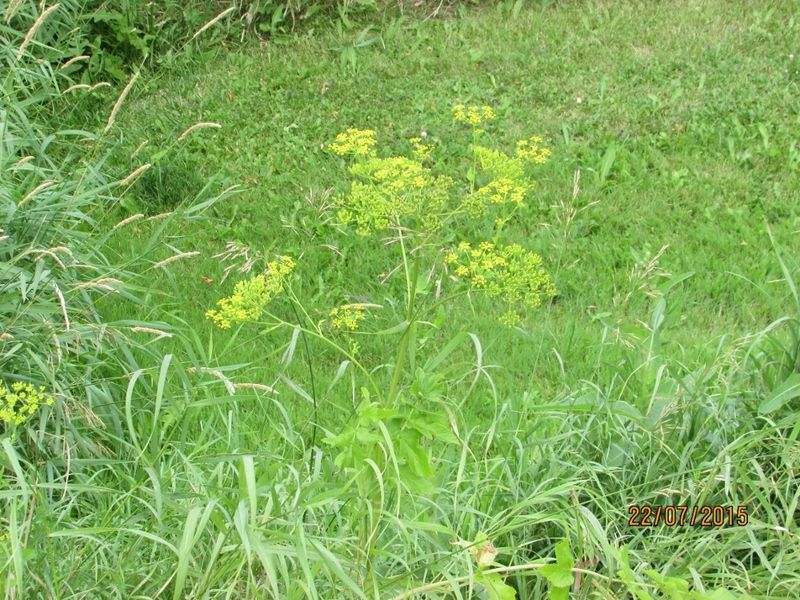 Another Real that makes me very UnHappy is the wretched wild
parsnip
is getting dangerously close to our house. It's up at the railroad tracks which are about 300 ft from the house. It is NOT something you want to get on your skin.
Ella is a very Happy girl. I found someone selling a beautiful American Girl doll for a very reasonable price. Ella has been wishing for a sister for Olivia. Caroline had been previously loved but was in great shape. A quick trip to the
AG salon
at Chapters in Yorkdale had her hair all fixed up.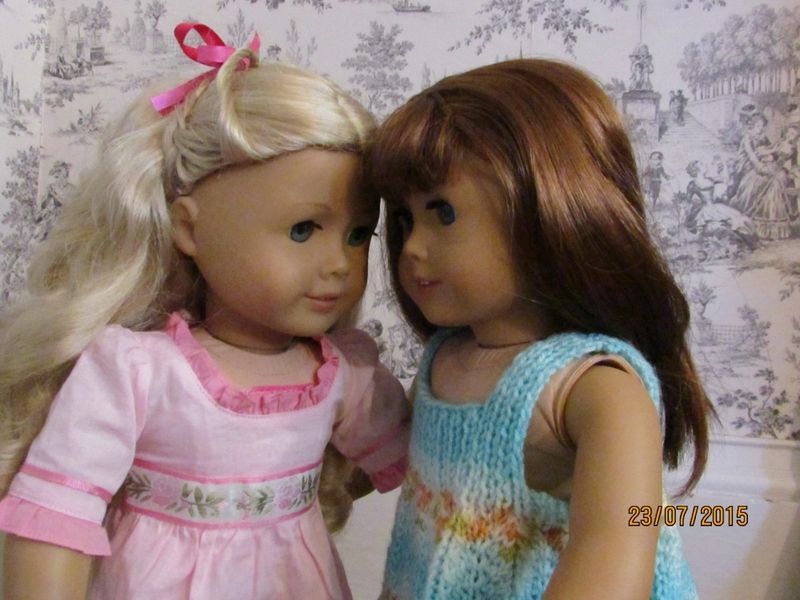 The Happy family.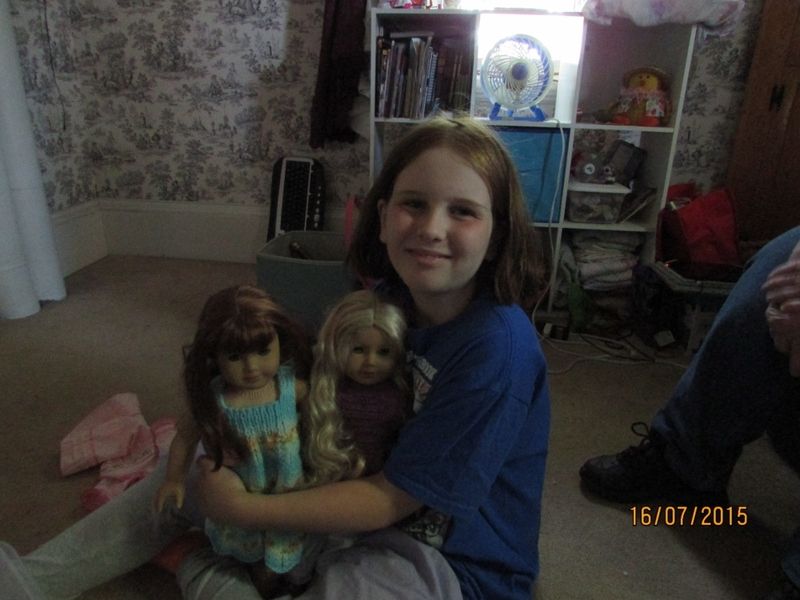 One last Happy. Ella was given a make your own marker set by Auntie Belinda and Uncle Stefan.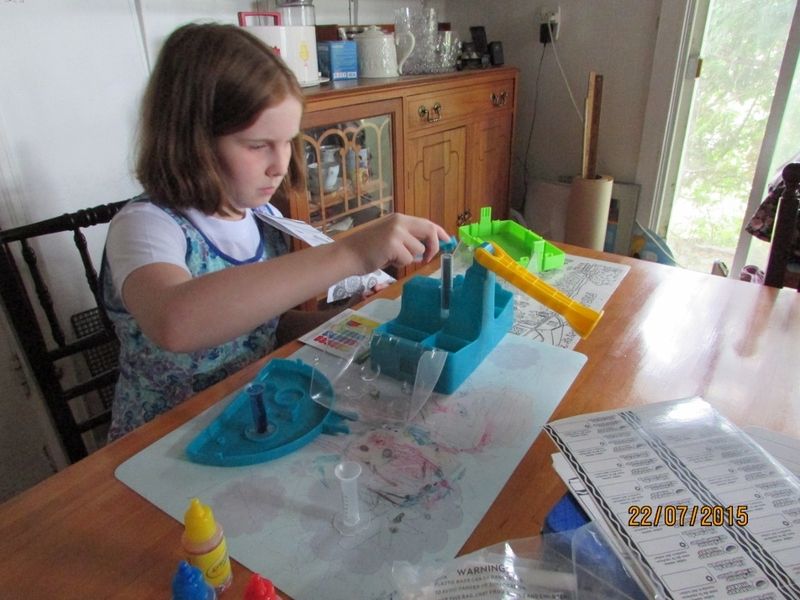 She's loving coming up with colours. And I'm happy that there is no mess involved :)