As you know, we had company last week. It was Colin's best friend from Ag college and his family. Bev's a little younger than me and the kids are 7 and 5. So for
Pretty, Happy, Funny, Real
this week I'll share all the fun that we had.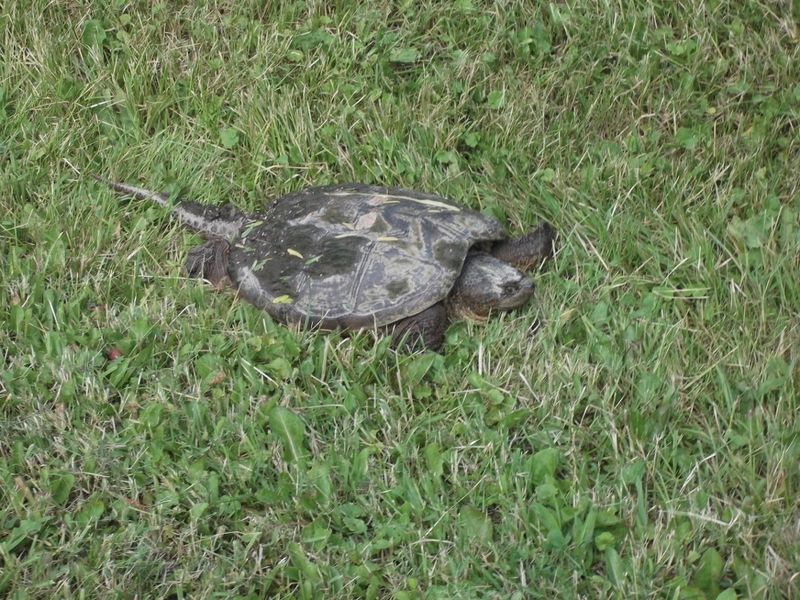 It was really hot last week, so we actually hung out at the house (and in the pool) a lot. They found this little snapping turtle in the ditch along the house. Luckily Daisy wasn't with them -not sure who would win that 'discussion'. They didn't use anything for scale, but the turtle isn't that big yet.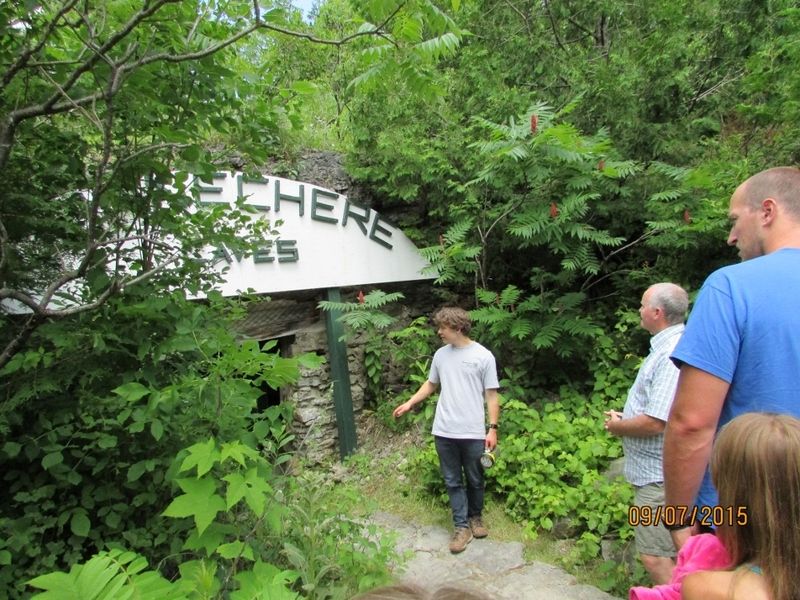 A great place to be on a stinking hot day is the
Bonnechere Caves.
Ella loves taking people there, the kids had a great time. I think the adults did too.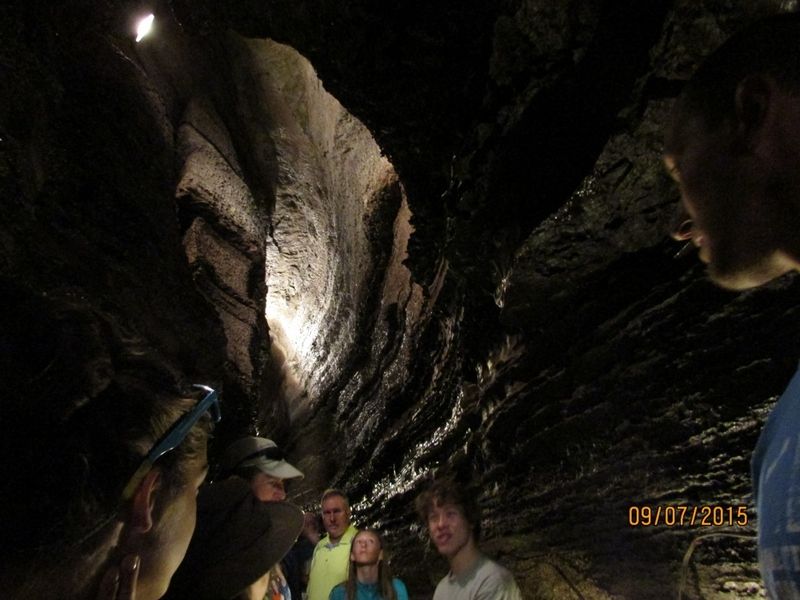 It was too early in the season to see any bats. In the fall (around Thanksgiving) the bats come in to hibernate. They look so cute hanging on the walls, and so soft and fuzzy.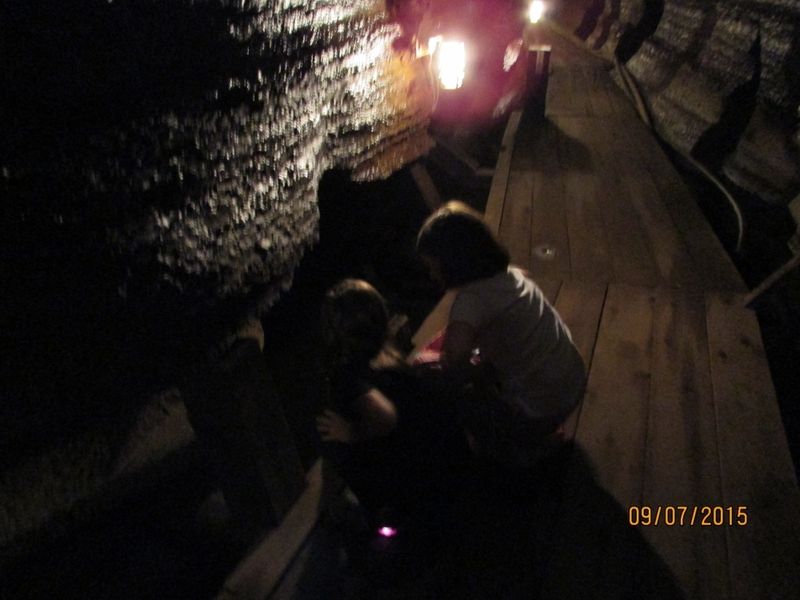 The caves were under water when they were first discovered. They keep them pumped out in the summer but let them flood again in the fall. Apparently it helps preserve the rock to be wet. It also provides a perfect home for the bats.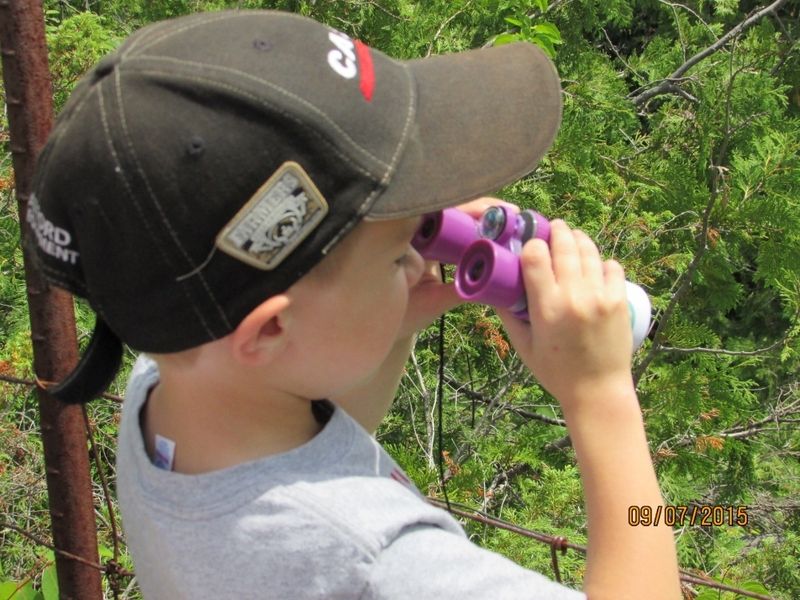 Checking out the Bonnechere river.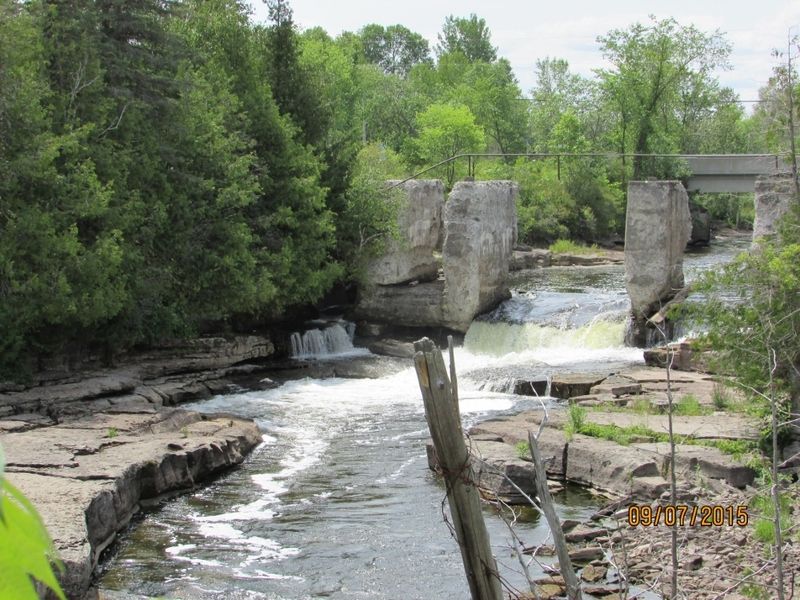 The water's really low this year so it's really moving with lots of rapids.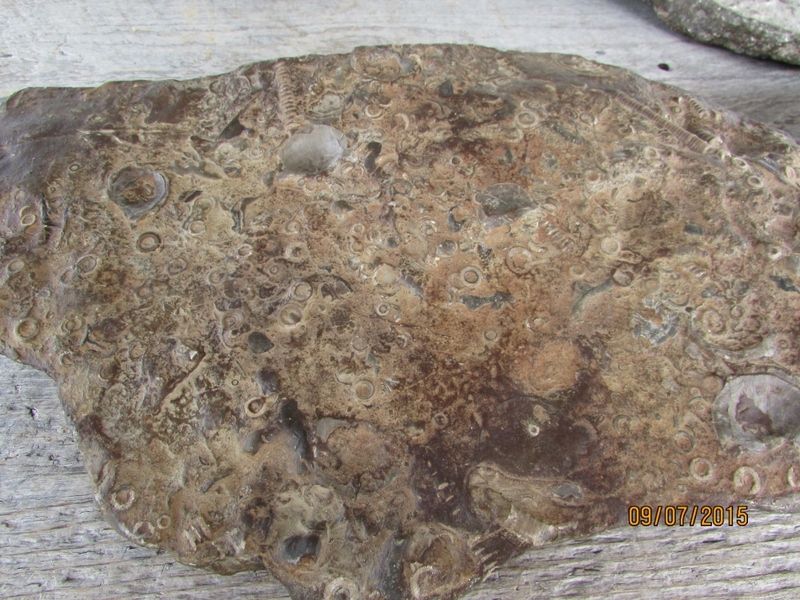 They have some amazing fossils too.
It was still early so we took everyone to the
Shaw Woods
to hopefully see the eagles.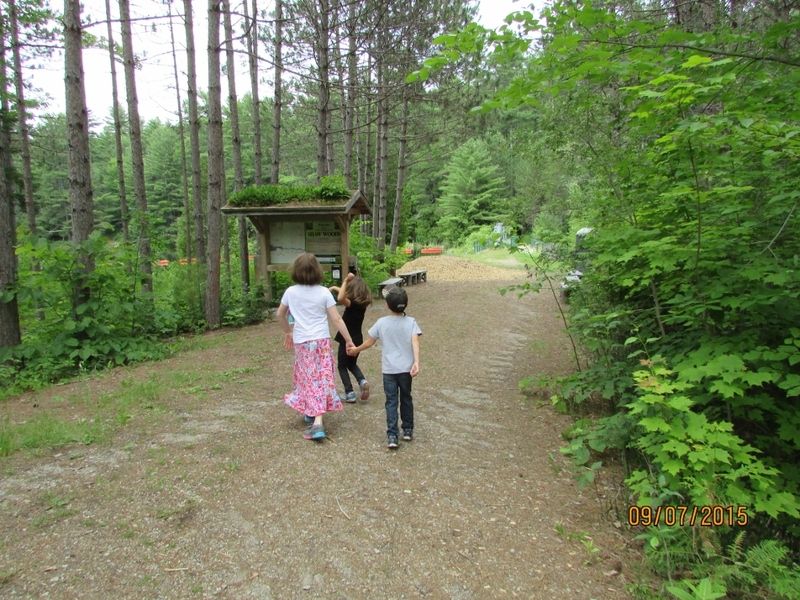 It was really starting to get warm, but it wasn't too bad under the trees.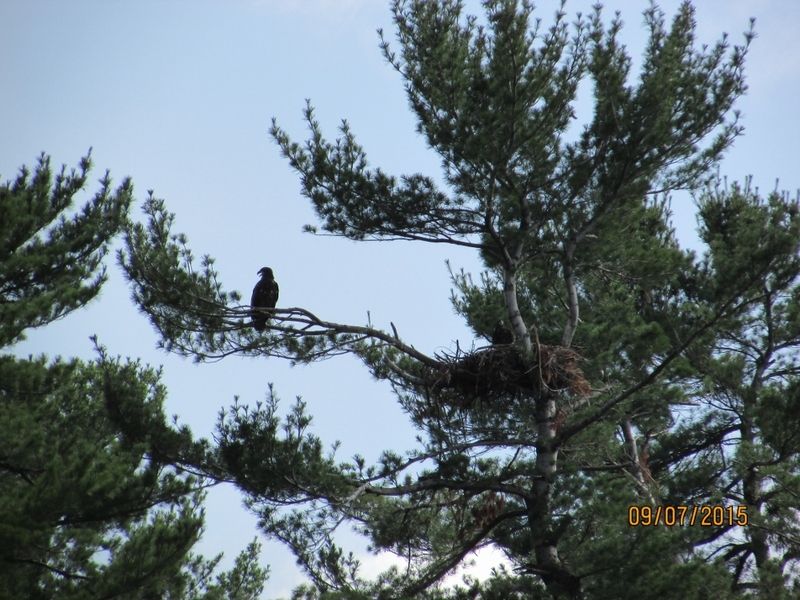 Here's the young ones at their nest. Colin was surprised at how long they stay in the nest.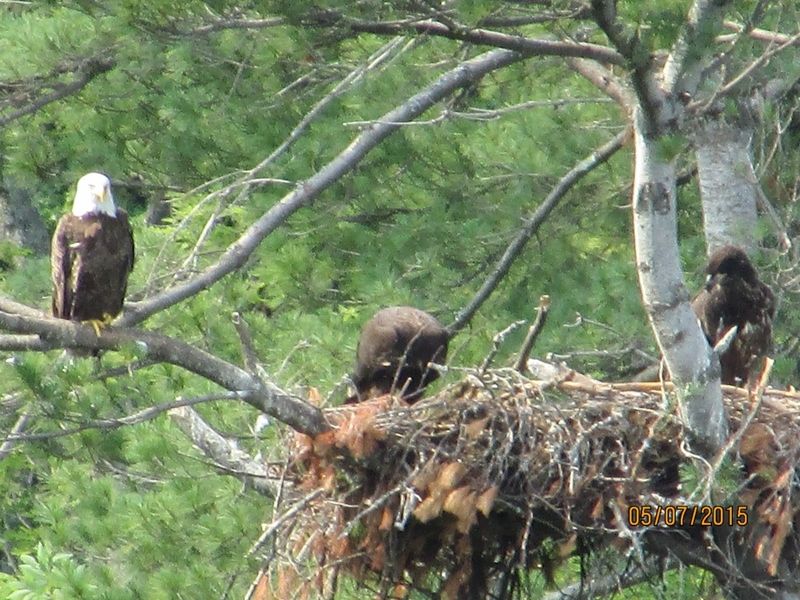 Colin and I went to the Woods a few days earlier and got this shot.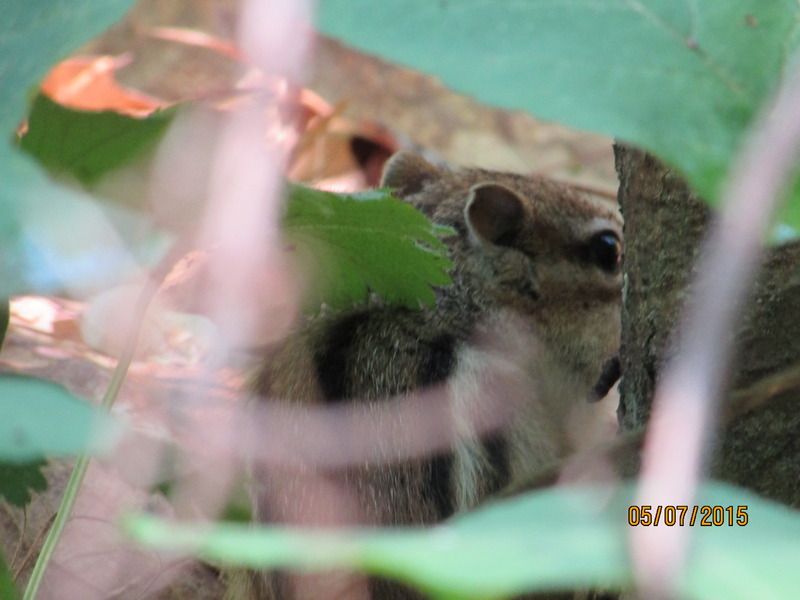 Both days there were so many chipmunks and little red squirrels. It's been a really good year for chipmunks.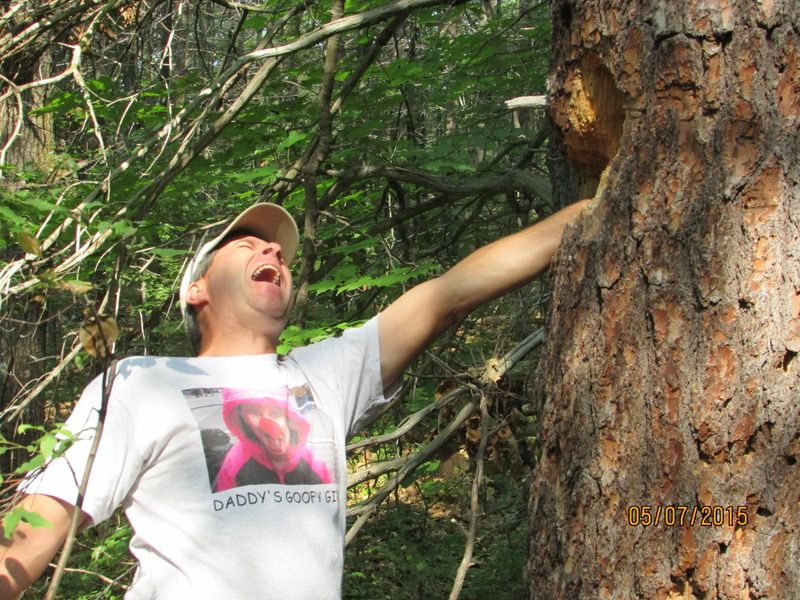 And he wonders why Ella is goofy!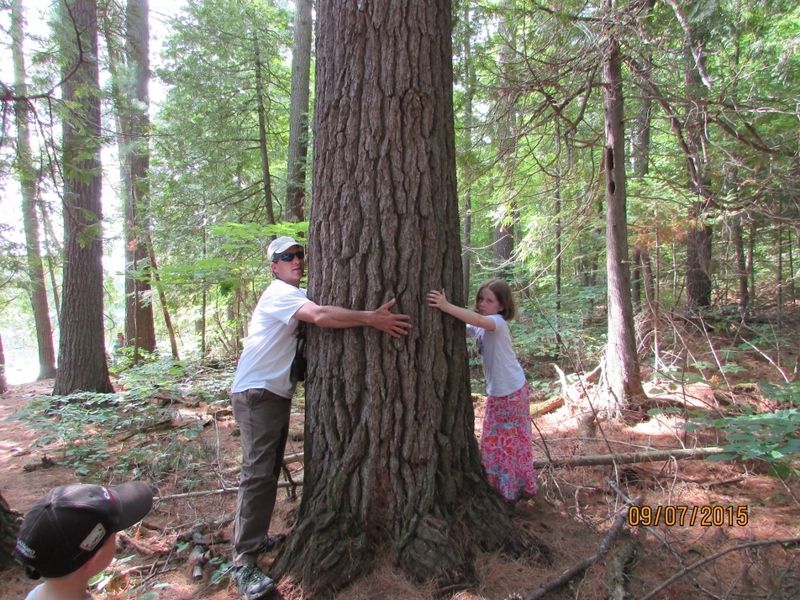 Did I mention that Ella picked up one heck of a cold when we were at Great Wolf Lodge? It comes with one heck of a cough and really packs a punch. Ella actually went home a day early when we were at the cottage. She was much better last week, but as you can see from this picture it was wearing her out by the end of our walk.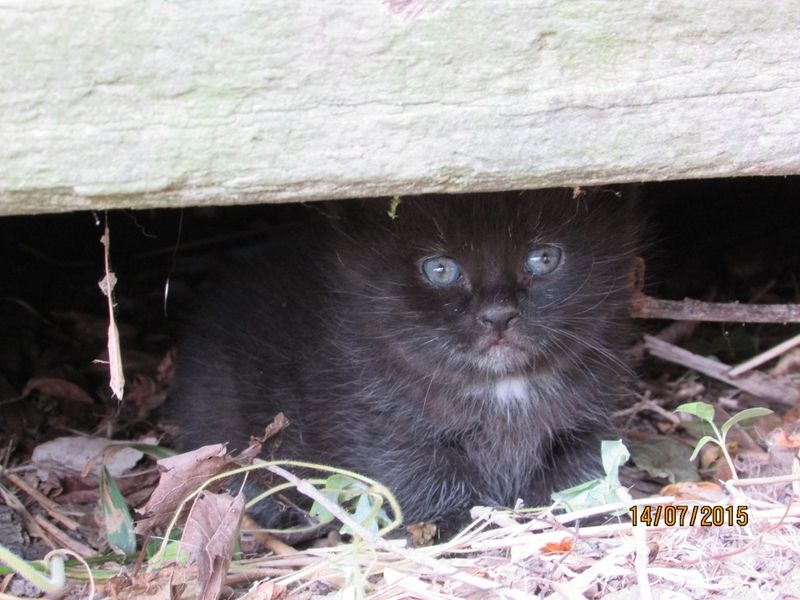 We had some Pretty visitors at the back door the other day. Zebra has started bringing her little kittens up to the house. There are 3 little fuzzy balls of fluff. They are so quiet which is unusual for barn kittens.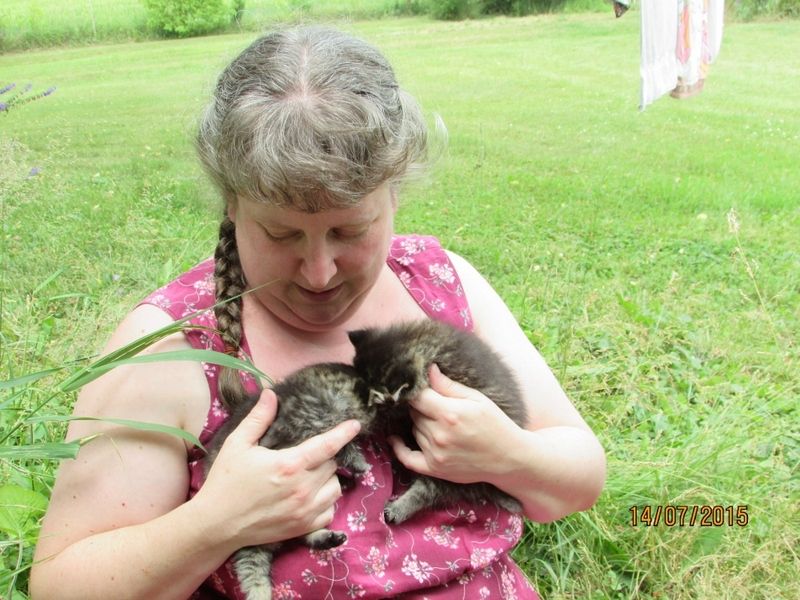 Two little stripy ones and the black one.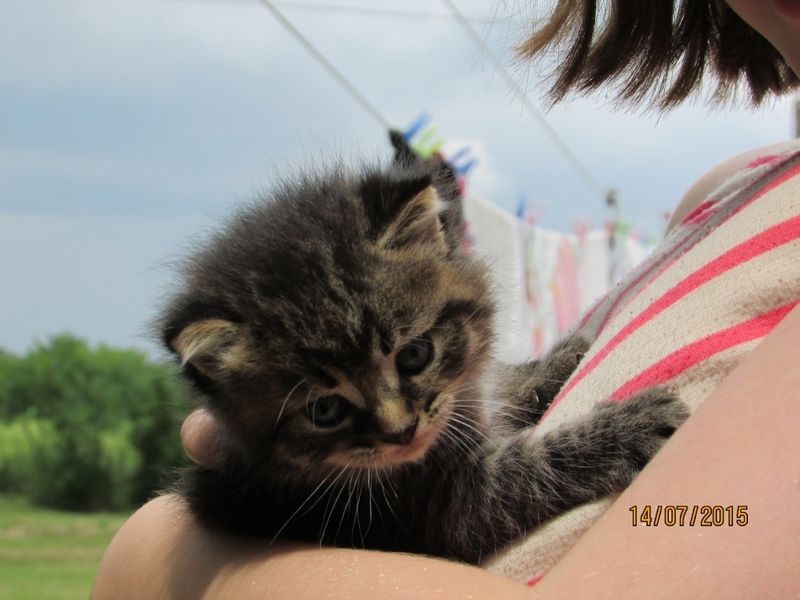 Look at this face!
And since it's Thursday, here's a Throw Back Thursday picture that makes me Happy.