Still rather chilly around here. Been doing a whack of baking to keep the kitchen from dropping below 17C. Bright and sunny today and supposed to be warmer. At least it's dry and Colin was able to finish all our planting. Been doing a bit of this and that for Yarn Along this week. I've also had some custom sewing to finish up with has to take priority.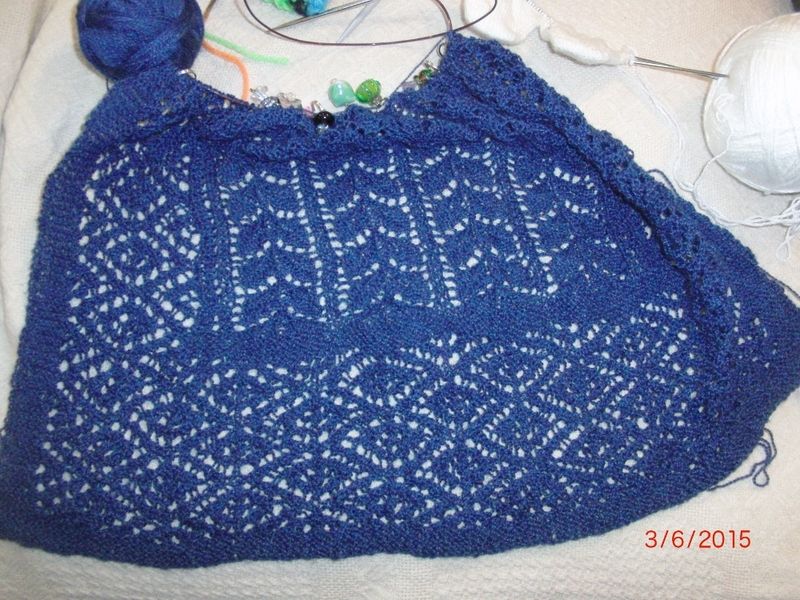 A bit more work on Grandma's
scarf
. I really like this pattern even though I can't get the pattern memorized.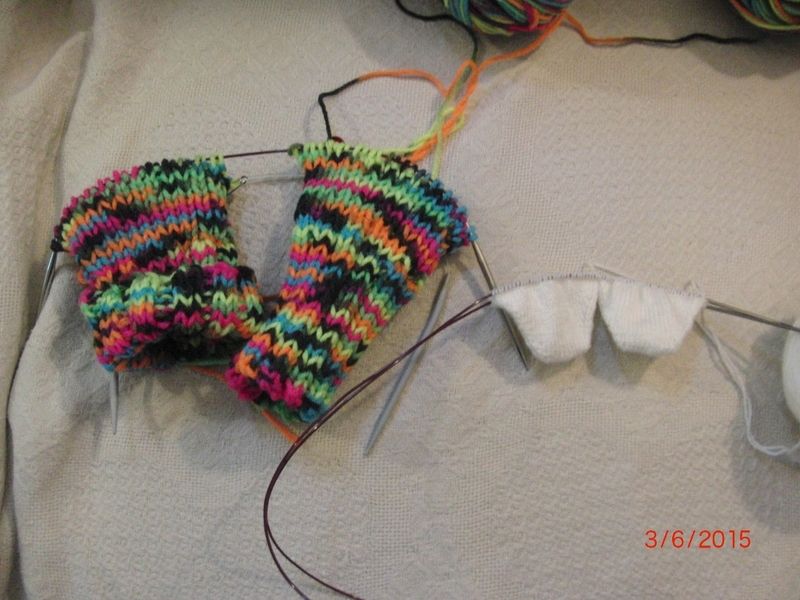 Working on the second pair of
slippers
for my stepmother Linda. This is the same yarn as Ella's fingerless gloves and yes, they do glow! I've also started a pair of socks for me. It's
Downton Abbey
inspired and called "
Mrs. Hughes' Refusal
". As usual I'm just using the lace pattern and making the base sock with the usual math. These will be knee socks at least. If I have enough yarn I will make them into stockings which are always such fun. I've never used this yarn before, but it feels so nice and is so inexpensive at Michael's and has great colours. I hope it works out.
I hope to start reading
Pippi Longstocking
with Ella this week. I've actually never read it either.