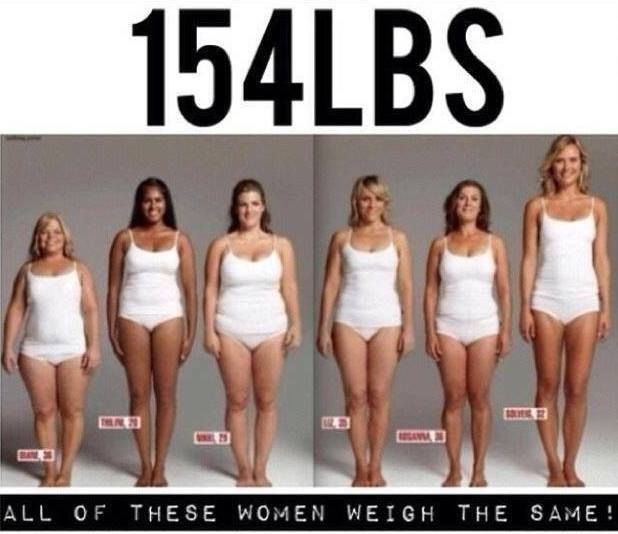 Saw this on FB earlier this week and thought it was funny (and so true). My friend April (my height) and I always say we'd look like supermodels if we were 6 ft. We're just short for our weight. And this proves it!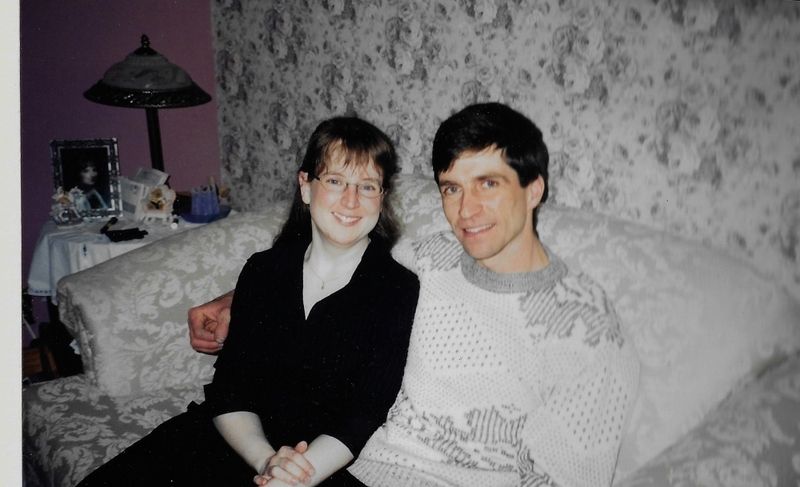 REALity is that weight has always been an issue for me (well, at least since high school). When I'm walking lots (eg., home from the bus stop after working in Toronto all day) and not drinking Coke (because my caffeine allergy is acting up), I look great. I'm about 120 lbs in this picture and feel so Happy and Pretty. And yes, I'm really that pale -I used to be a strawberry blonde like Ella.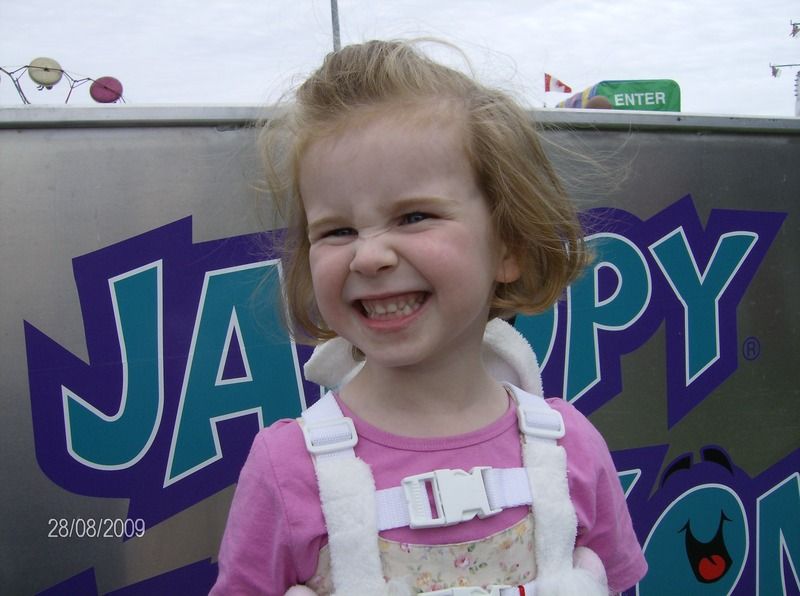 What I didn't know at the time was I have
PCOS
. And one of the main side effects/symptoms is gaining weight so easily. Which is why I was such a tiny little thing when I was young and started having trouble in high school. Though I figure skated enough to keep in under control then.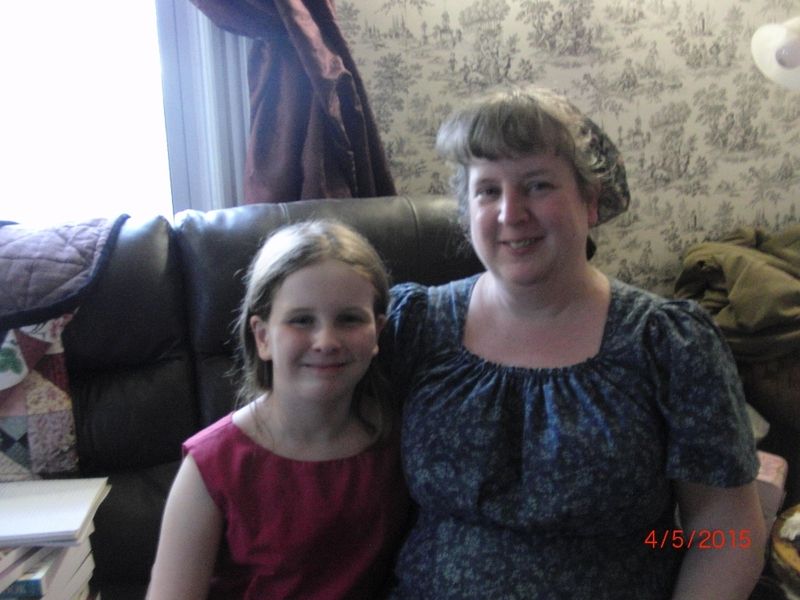 The new Real is not so Happy and certainly doesn't feel Pretty (though Colin still thinks I am -lucky me!). This is me 12 years later. A c-section and hysterectomy and 195 lbs. I need to make some changes. I've promised Ella I'll give up Coke, not to lose weight but to be healthier. I know, you are supposed to 'do it for yourself and not others'. But I don't think that kind of thinking works when you've been emotionally abused as a child. When you grow up with no self-worth it's hard to feel worth the effort. But I will do anything for Ella and Colin!
So here it goes. If I tell all you guys maybe I'll have to stick to it :) I've actually already lost 5 lbs! I'm also going to see the naturopath and get tested for food allergies. Ella's allergies have to come from some where, right? And hopefully if I get the food allergies under control the headaches will go away. That would be a big help with cutting out the Coke because I find nothing works better than a Tylenol 3 and a Coke to get my headache under control. I just wish we had somewhere nice to walk. Can't walk on the fields, too rough and planted. The old railroad tracks are blocked off (until they decide to make a trail). And I'm not sure of the safety of the side road. They often drive 100+ km along there (marked as 80).
Here's another Pretty: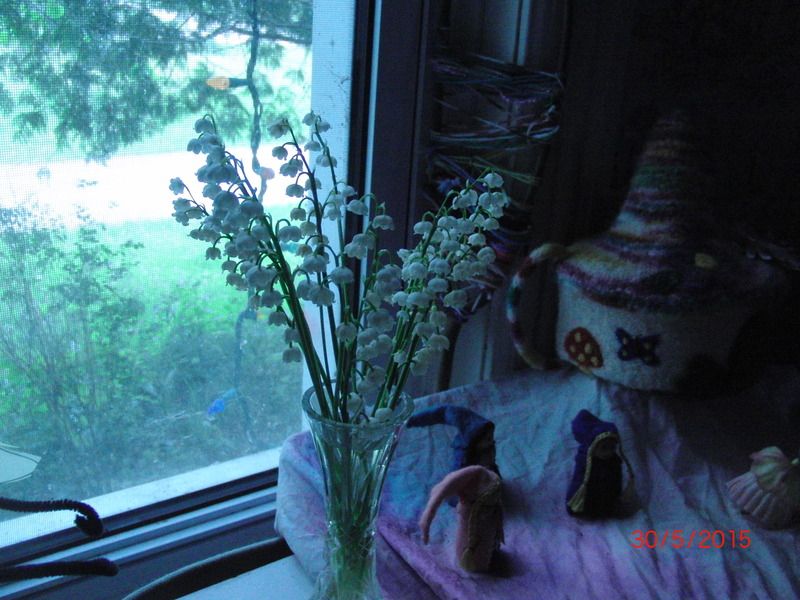 The Lily-of-the-Valley have finally flowered. They sure were late this year. At least I was able to find a nice little bouquet for our nature table.