Brr! Still in the deep freeze up here in Eastern Ontario. Currently -8 C but feels colder. Heading back down to -30 C on the weekend!
Ella had a fabulous birthday party on Saturday. We only had one girl not bother to call and not show up. But Ella's 3 best friends came and that's what matters.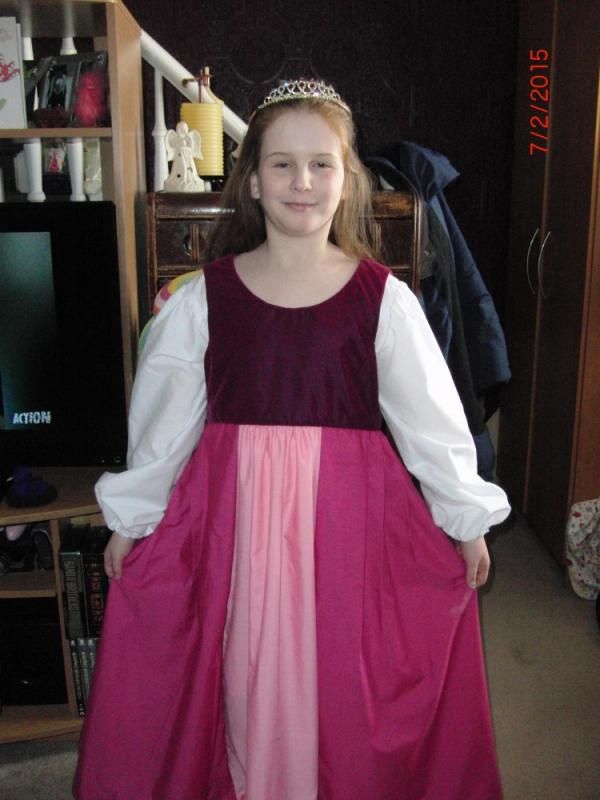 Ella's princess dress. We couldn't get the store pattern to fit right so I made my own. This one is based on Italian Renaissance but I left off the sleeves. Tied sleeves are period, but I wanted a costume Ella could put on herself.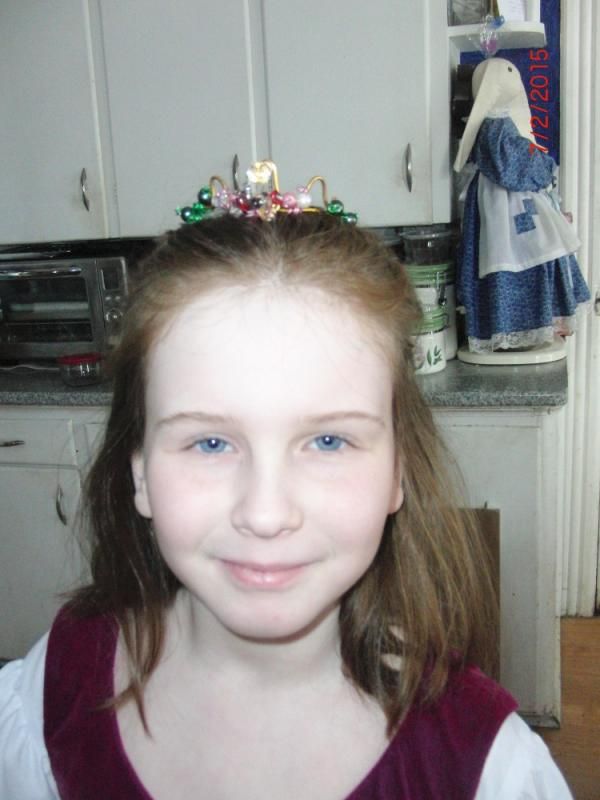 Tiara party favours made by my good friend
Teresa
.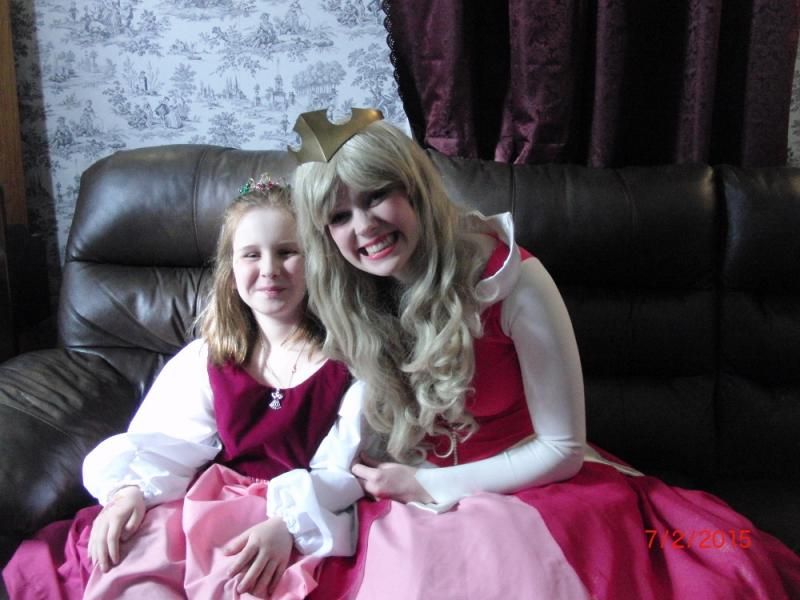 Ella got a really big surprise, Princess Aurora (Sleeping Beauty) came by to help her celebrate. She read a story and did make-overs and played some games and sang some princess songs. The girls had a great time and the Princess was really sweet.
After the most of the girls left, Ella and her very best friend Alex went sledding. Daddy had everything perfect. Four big long runs made, lots of bales of hay for sitting and a small fire to keep warm and toast our marshmallows.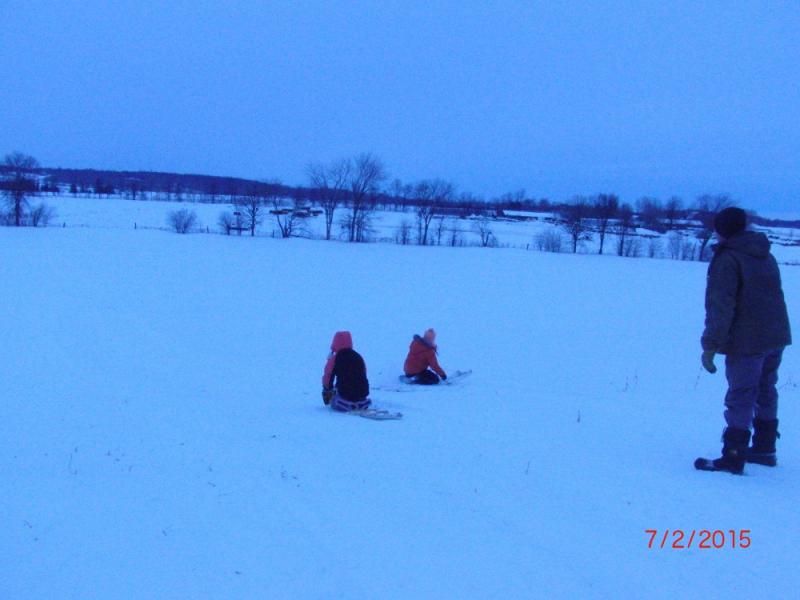 We've had a bit more snow since the last time so the girls were getting great runs. Made for a long walk though. Alex stayed for the night and she and Ella had so much fun.
leftover tacos
spaghetti
calzones
hot beef sandwiches
fried potatoes and eggs
bbq beef buns (with leftover beef)
oatmeal pancakes
Saturday:

Valentine's day
leftover beef buns
leftover meatloaf