Yarn Along this week and I thought I'd better do some more work on Ella's sweater -before she grows too much and I have to rip it out again.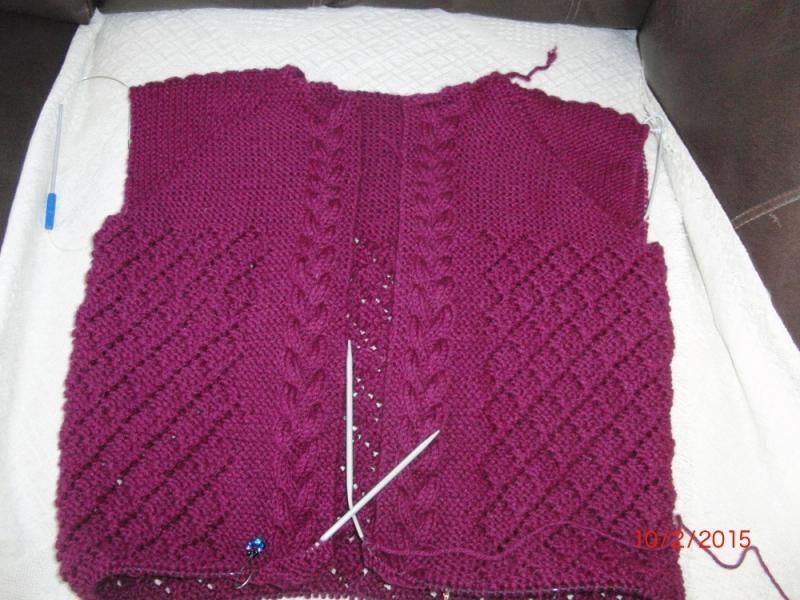 I've actually finished the bottom and have started the button bands.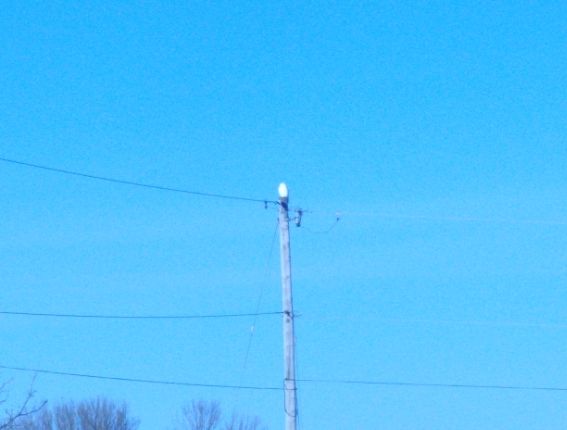 We had a visitor hanging out for about 6 hours yesterday. A snowy owl!! Very hard to get a good picture.
I need some special prayers for my very good friend Michelle. Hers is a long story, but she's been hospitalized again and the doctors can't figure out what's causing all the problems this time. I visited her today and she is so down. All her life she's been told her value was only based on the work she could do for others. She feels worthless now because she needs so much help at home and now at the hospital. It's very hard to overcome that kind of thinking. She's had a couple scopes today and hopefully she will at least have some answers...