Pretty, Happy, Funny Real this week is Ella's first week at skating.
She's working on stopping here.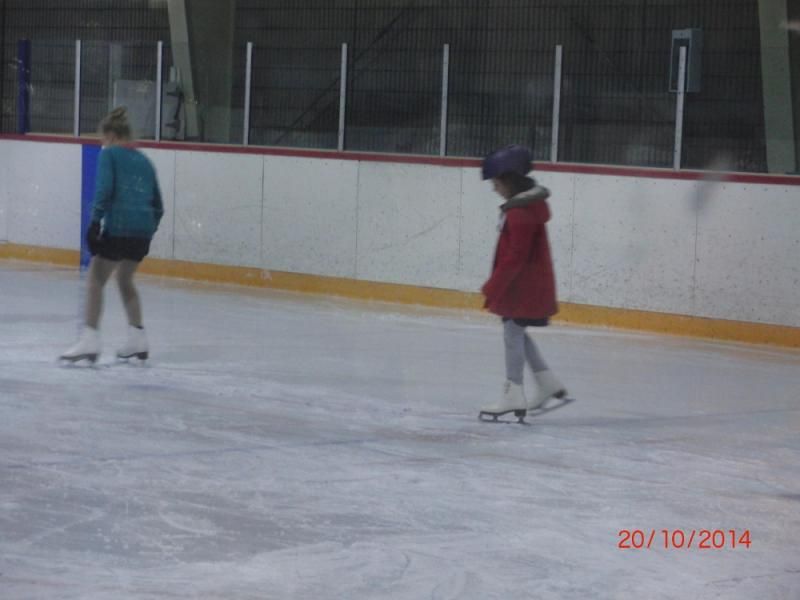 She's not really sad in this picture. The coach drew lines on the ice for them to follow while working on various skills. Ella had so much fun. Since she's been skating since she was 2, they moved her up to the second level group. Ella can't wait for next week.