Yarn Along
this week and no Christmas presents to share. I've been working on Ella's
afghan
this week. Made a lot more progress on it than I thought.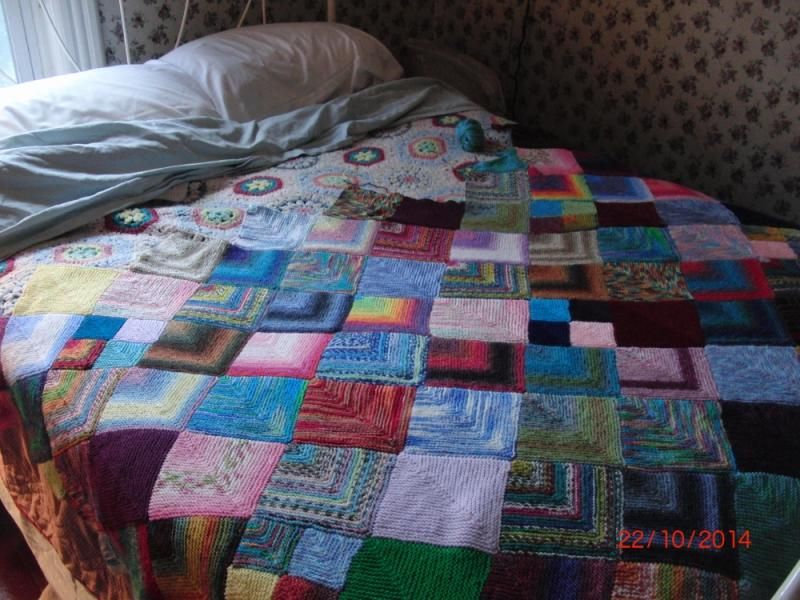 I think 5 more rows and it should be long enough.
Elizabeth
, this would be a great pattern for you to try next. Looks really impressive but very easy and can be done in any size yarn.