First
Yarn Along
of September! Nothing too exciting to share this week though.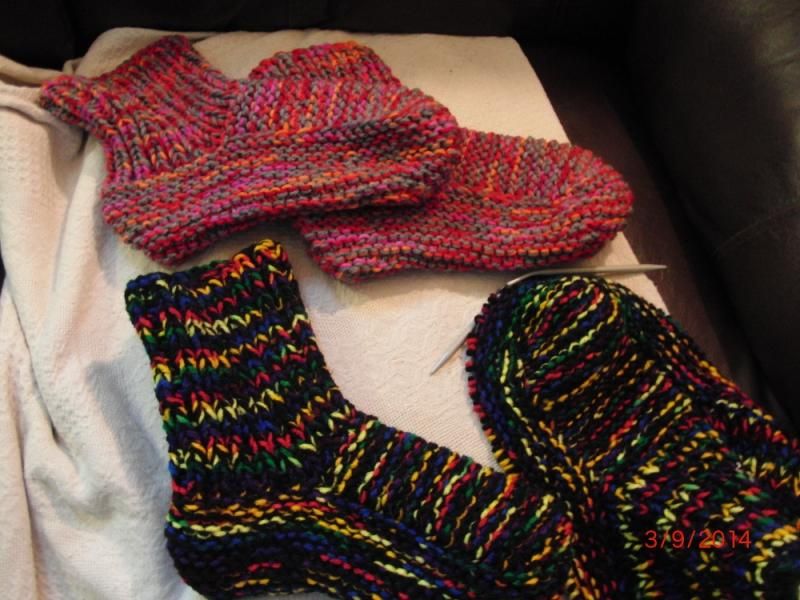 My Dad asked me to make his some 'funky'
slippers
. I hate knitting with yarn this thick. My hands don't like it. But they are nearly done. Hope Dad likes them.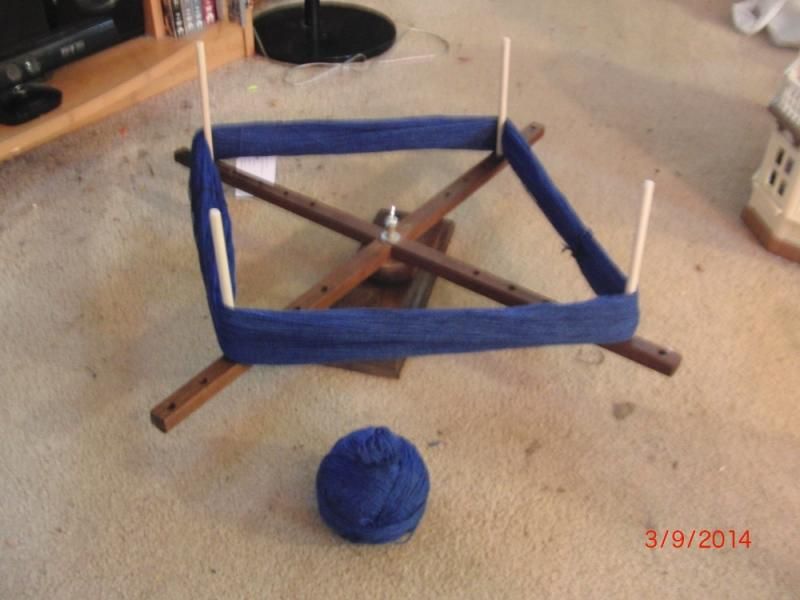 I also did some negative knitting. Remember the
yarn
that was going to be one pattern then I decided to design my own
pattern
? Well, I decided it's only going to use up half of the lace weight yarn and that's not good because I'll then have to find something for a little bit of lace. So I'm going to save this lace and pick up another bit of
lace
yarn for my lace stole. I have three choice in mind for this blue lace yarn;
this
,
this
, or
this
. I'm almost out of knitting so I need some new projects.