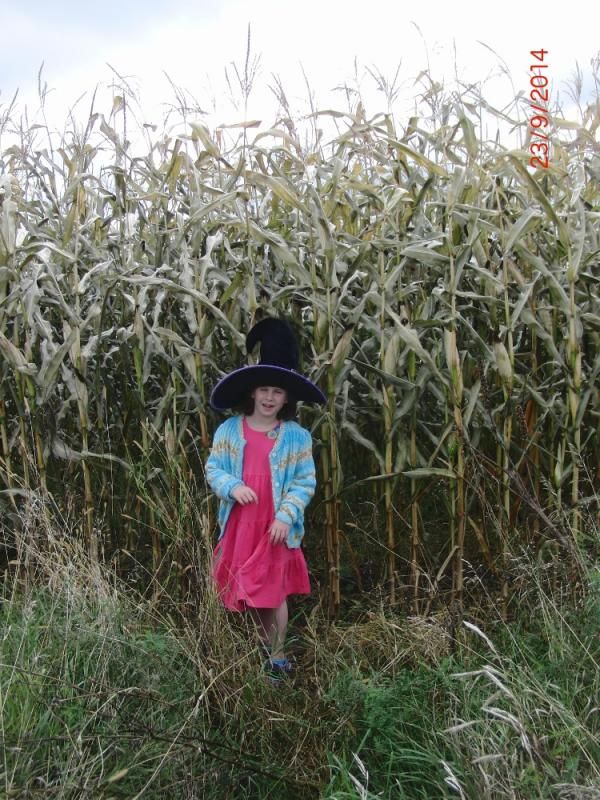 Our first official nature walk of the 2014 school year. The first day of Autumn seemed like a good day to go walking.
Ella's pink dress shows up too much for hiding in the grain corn. She's only 3 rows in so it shows how easy you can get lost in a corn field. Also, you really can't hear anything in a corn field. Especially this time of year because everything rustles and crunches.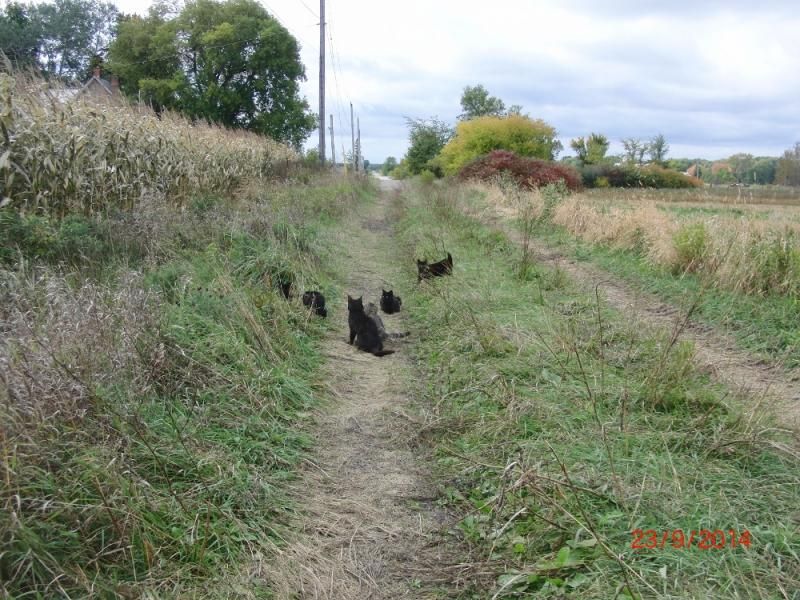 We had some company for our walk too.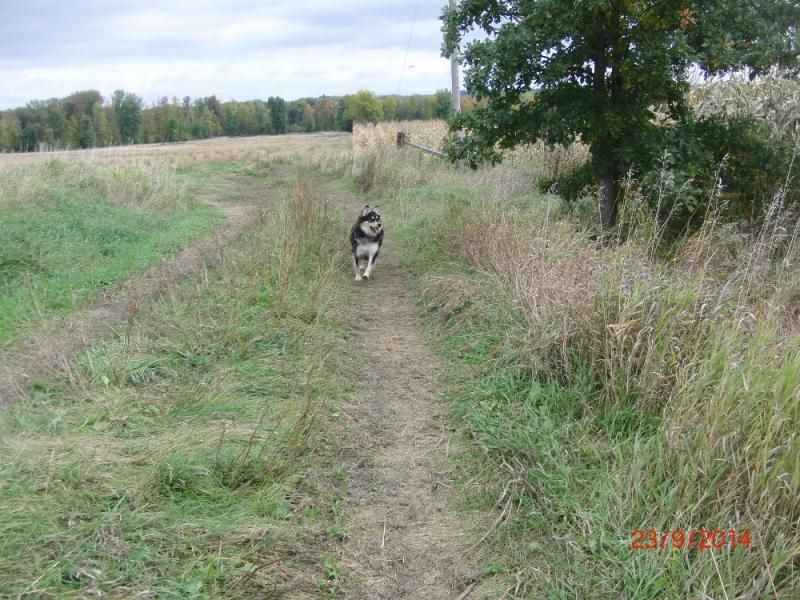 And of course, Daisy came too. Though she was more interested in chasing the cats than walking with us.
The acorns are coming along on Daddy's oak trees too. They look so cool at this stage.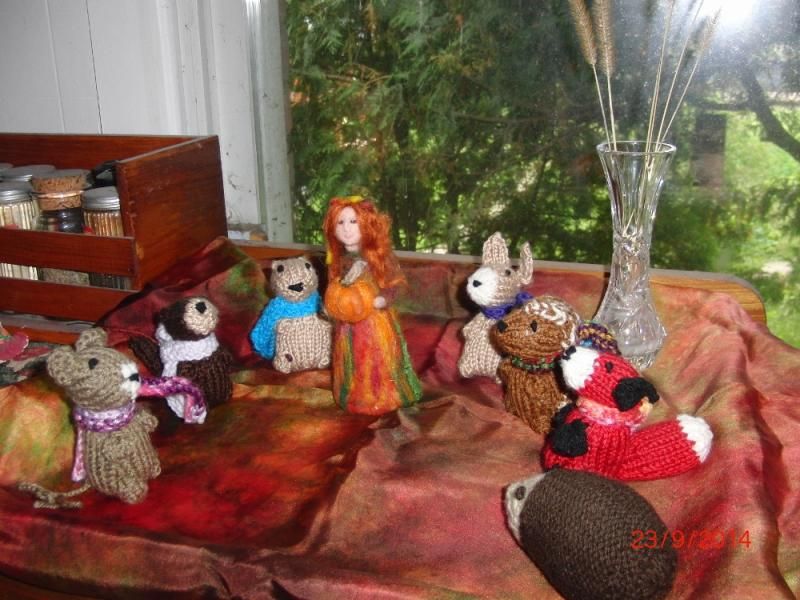 Our nature table is all set up for the first day of Autumn. This year we have something new. The beautiful Autumn girl came all the way from Israel! Daria at
Art of Felting
made her especially for us. I've done some felting and I can assure you that Daria's prices are very reasonable.
And here's a funny for this week: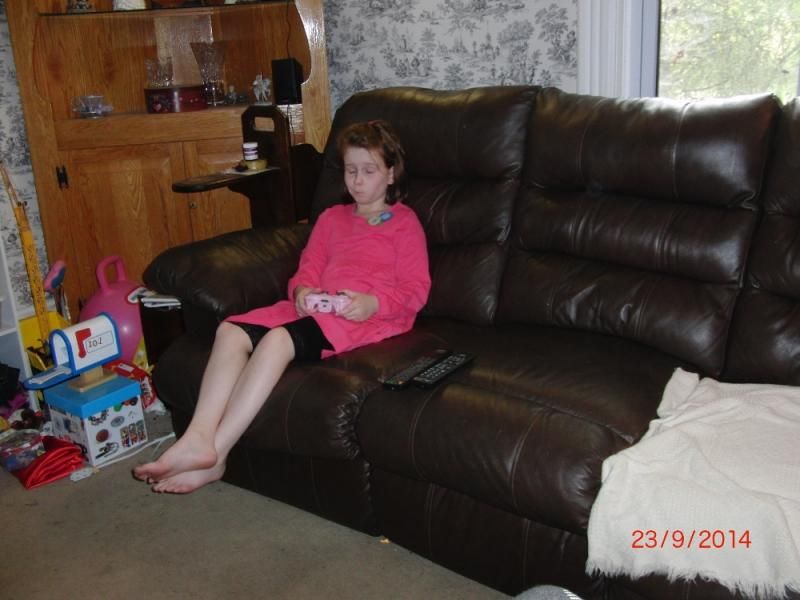 It used to be that Ella loved having her picture taken, no I get faces like this more often than not. She looks so tall in this picture too.