Ginny doesn't seem to be doing Yarn Along this week, but I'll post any way.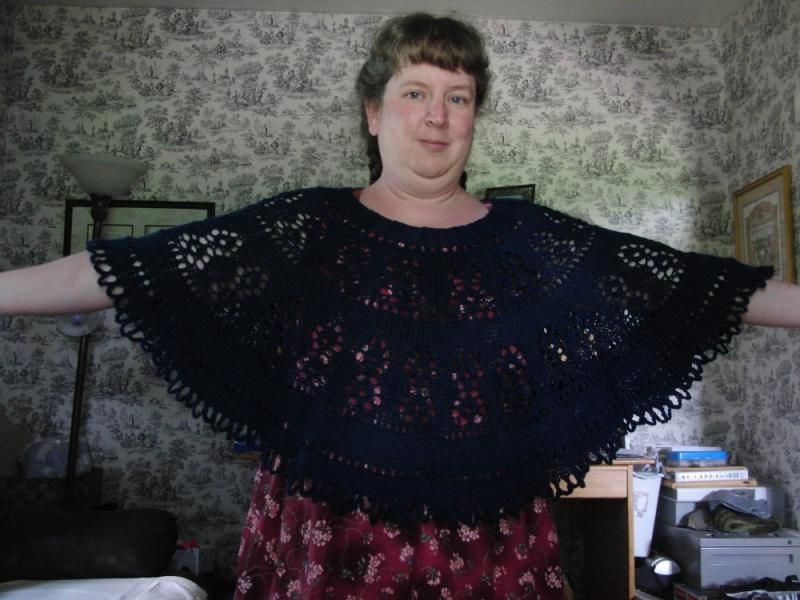 I finished the
poncho
for Grandma and got it blocked. I love the pattern from
Mary
, they are well written and easy to follow. A quick knit with big impact. Also, she's a home schooling Mom too -and we all have to stick together.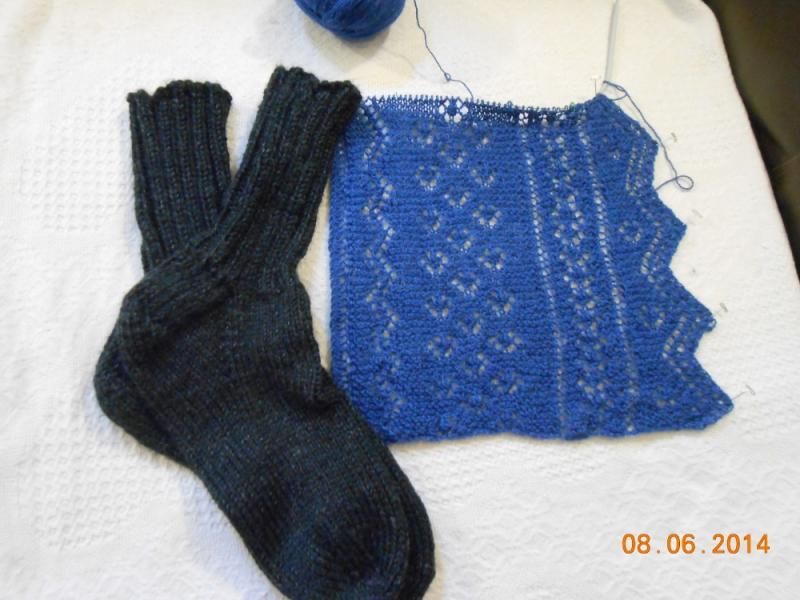 Finished up another pair of
socks
. Just plain work socks in a new worsted that I found at Michael's. As you can see, I've started on my
stole
. I love working it all out on graph paper. Sometimes I think I should have been an architect or something. I love drawing on graph paper/making floor plans. But then again, there's all that math...