New project to share this week for
Yarn Along
. We had that family party on Sunday and I always like to go to things like that prepared. I don't really '
know
' most of the people there so never know how much I'll be involved in the conversations. So I pulled out some yarn that Colin gave me for Christmas. It's a lap blanket by
Mary Gildersleeve
and it's called
Mary, Mary Quite Contrary
(my favourite nursery rhyme about Mary Queen of Scots). Like all of Mary's patterns, this one is beautiful and so much fun to knit. I'm not liking the 9mm needles, but that's just me.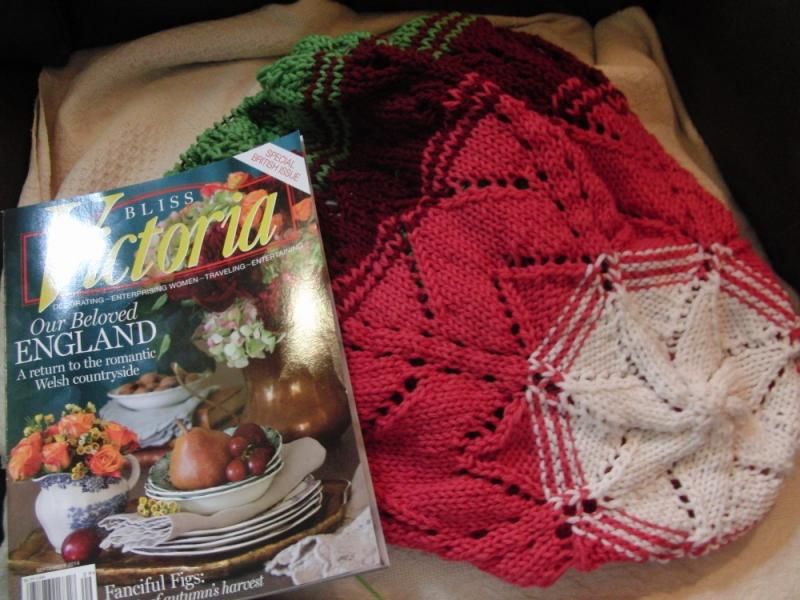 Splurged and picked up the new
Victoria
magazine. I used to buy every issue, but they changed editors a few years ago and it's changed (not for the better). Now it looks more like any other 'ladies' magazine than what Victoria used to be. I got this one because it's about Wales. My dad's family (Rees) is originally from there and it's always held a fascination (I LOVE '
How Green was My Valley
').