It's fun to see all the old pictures on Facebook from the people who participate on Throw Back Thursday. I found a couple of 'old' pictures to share today.
Ella and Daddy. Ella is 10 days old. If you are wondering why Daddy looks exhausted it's because Ella didn't really sleep for the first 3 MONTHS we tried breast-feeding. Every time I fed Ella she would fall asleep about 5 minutes in (regardless of what we did to keep her awake). The so-called 'experts' up here said if she was sleeping she had drunk enough. In reality the poor thing was starving. We gave up on breastfeeding and I started my 7 months of pumping. She loved drinking her milk from a bottle. And guess what?? She started actually sleeping!! Imagine, when you aren't hungry you can sleep.
In case you are wondering, my Uncle Dennis made the cradle for Ella.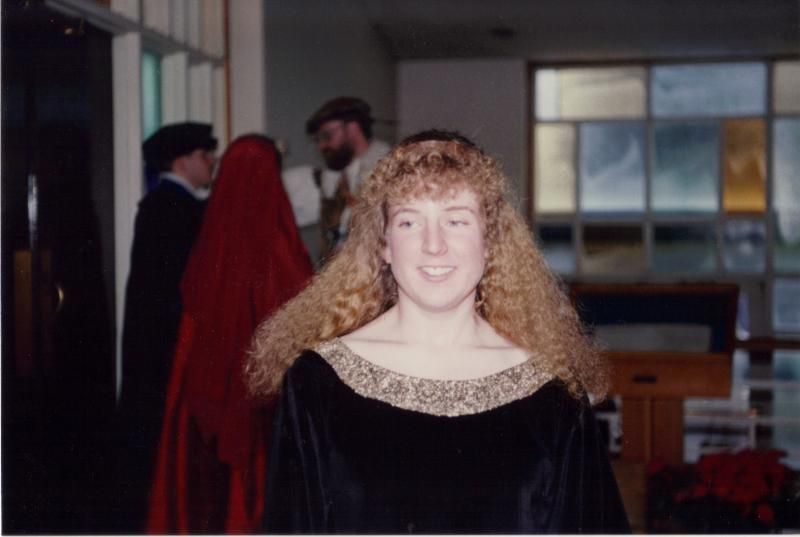 This picture comes from 1992. At
university
I belonged to the
SCA
. This was at a
Twelfth Night
party near Toronto. It was such a great day. I even won the contest and was made '
Lord of Misrule
'! BTW, this is the length I was expecting after donating my hair. I always loved when I had a fresh spiral perm. Makes my very fine hair have lots of body.