A little late with my
Menu Plan
for this week, I did groceries this morning and have been running ever since. Nothing much planned for this week. I bought some peaches and want to do something with them. Plus a bunch of organizing I want to have done before we start school in September.
On Thursday Colin processed the last of the meat birds and the turkeys. I decided to save a chicken from the freezer and I roasted that on Saturday. Wow, it was so tender and delicious.
Yesterday we had a bit of a family reunion. Colin's cousins from New Jersey were up for a visit. Colin and Elizabeth did some math and they think it's been 12 years since they were last up. The cousins from Quebec and Ella's great aunt and uncle were all there too.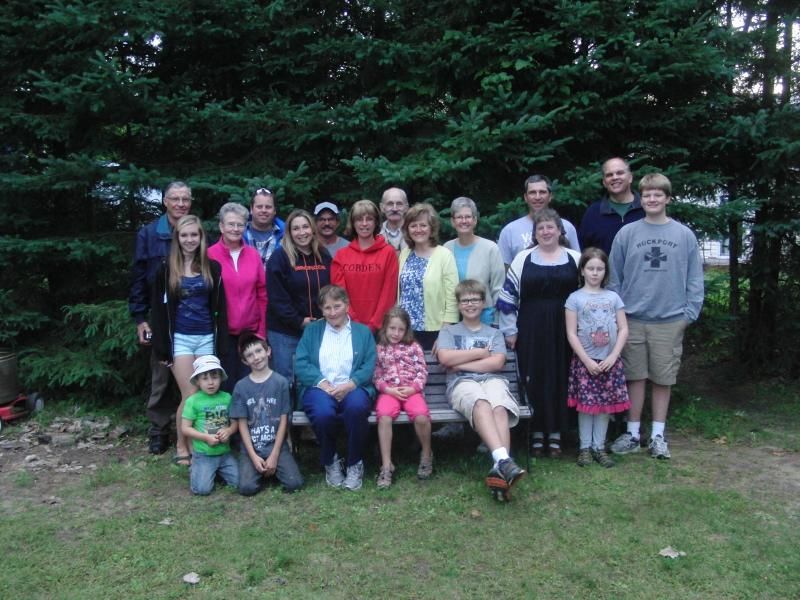 grilled cheese
leftover roast chicken and the first of the sweet corn
Irish potato pancakes
pork cacciatore in the slow cooker
hot dogs (Ella request)
pizza
leftover pork
pizza
leftover chicken a la king
our anniversary, hopefully someone else will do the cooking
pork chops