A little late getting my
Yarn Along
post up today. I've been busy getting some pickles made. It's such a nice cool day I didn't want to waste it -perfect day for making pickles and baking cake.
Almost done my
cashmere scarf/shawl
. Just working on the last bit of lace edging. Also coming along on the
lace stole
. I have to decide how much I want to block the stole so I know when to stop the edging and start working the length.
Look what I found at the little grocery store in Cobden: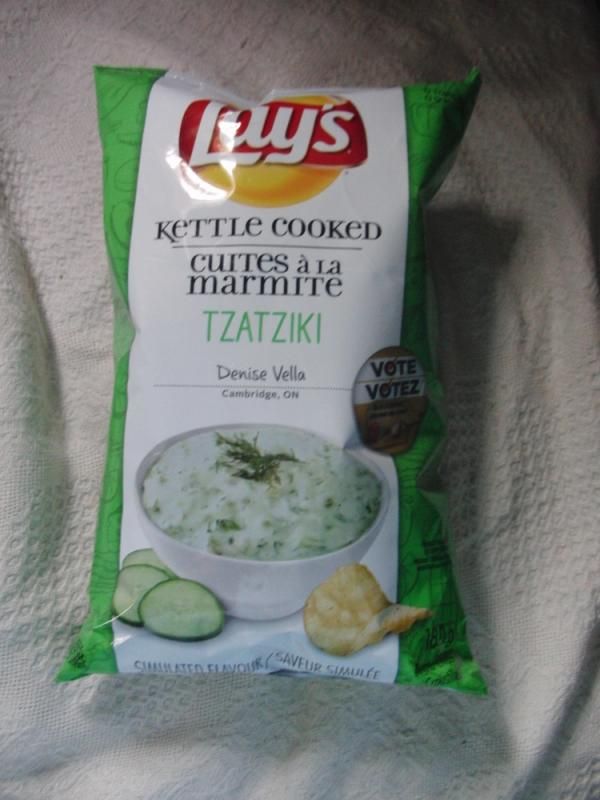 The weird flavours for voting are available. There were bacon poutine, jalapeno mac and cheese, cinnamon bun and tzatziki. I'm not sure whether I like the tzatziki or not. I'll have to try it again and see. I think a sweet chip (cinnamon bun) would be odd.
And since we were in town:
Took Ella to the Scoop for a treat. Chocolate peanut butter cup ice cream. I was told not to put this on Facebook, but she didn't say anything about the blog -ha ha.