Just a short Farm Girl Friday today, I'm busy trying to tidy/clean-up the house.
This is a picture of my Great Grandma and Great Grandpa Heard (I've mentioned
Great Grandma
before) but I'm posting this picture about Great Grandpa. He was a farmer's son, in fact from a long line of farmers in Ontario. That is until 1923 (when he was 27), when he and Great Grandma married and moved to Bowmanville. Great Grandpa got a job at Goodyear (Bowmanville's big employer), but...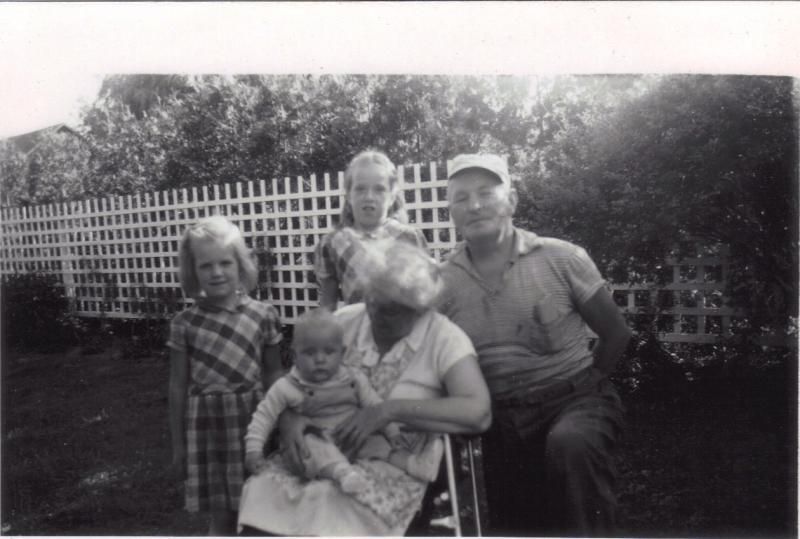 When I see this picture from 1955, I still see 'farmer'. Once a farmer, always a farmer. This picture was taken in their side lawn. Their house was on a 1/4 acre lot and this fence divided the front half (grass and flowers) from the back half where the gardens were. To the left you can see one of the peony bushes that were still there when I lived there. My Mom is beside her Grandpa (she's 7) and that's my Auntie Edna and my Uncle Dennis. Uncle Jerry is missing from the picture and Uncle Glen hasn't arrived yet. It's funny, I see so much of my Grandma in her mom, I've never noticed that before.