We got home from holidays yesterday and as I was sorting through all the Facebook and email messages I realized it was Wednesday. By then I was done with the computer and didn't feel up to a post. So here's my
Yarn Along
but on a Thursday.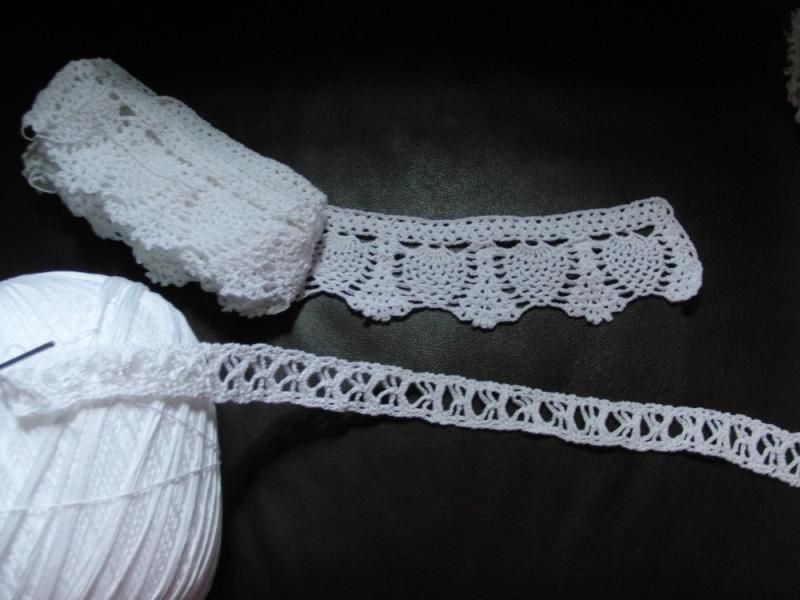 Did I mention last week that I put a hole in my finger knitting? Well I did, so I had to move on to crocheting. I finished up the
pineapple lace
for my new petticoat. Then I started a new piece for
insertion
on the slip too.
My finger was better so I was able to take some knitting too. I took this with me to work on while waiting for the fireworks:
This is the
Sweet Dreams
shawl I started last year (not sure how it got put aside for so long). Still loving this yarn. But shortly after this picture I ripped the whole thing out. For some reason there is a weird hump at the middle of the back and the edge was just going to be too tight. So I'm going to do the plain part like the
Danish tie-shawls
I love to make. Then I'll follow the lace from the pattern.