We've had a few very lovely days. Thursday it was almost cool. Such a nice change for July in Ontario. I think the heat is going to return this week.
hamburgers
French toast
BBQ chicken on the BBQ
egg salad sandwich
leftover pork
pork tacos
leftover chicken
chicken sandwiches
pork souvlaki
??
roast beef on the BBQ for Uncle Stefan's birthday
steak
Ella has been bugging to get her hair cut and I finally gave in. One good thing with this plan is she can now easily learn to brush her own hair. It's hard to learn when your hair is waist length.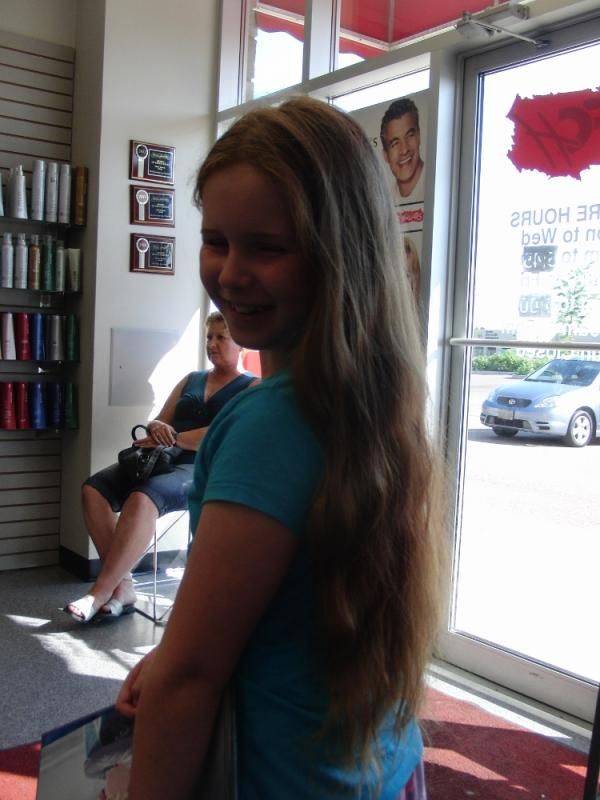 So we went with a cute little bob. Even with short hair it's still girly.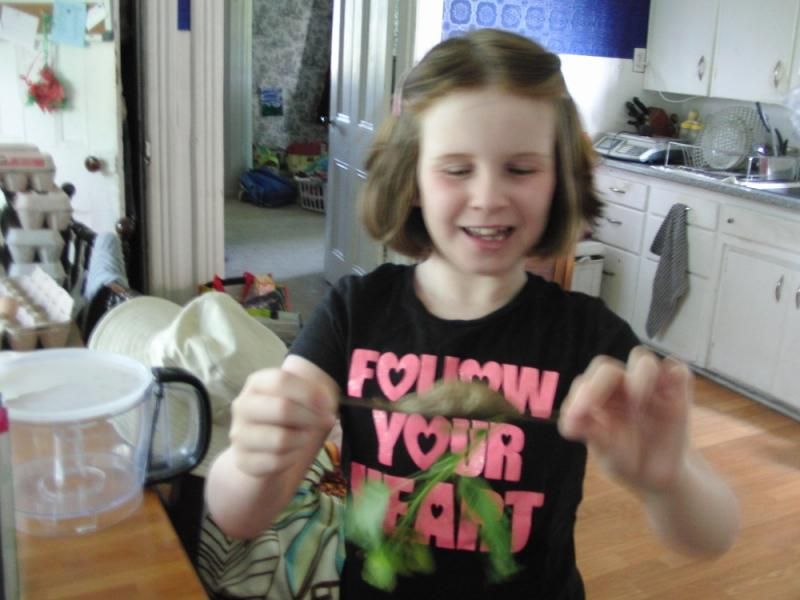 Of course, we donated Ella's pony tail to
Locks of Love.
I decided I would donate too. They only need a minimum 10 inches and since my hair was below my waist I figured it would be a good trim for the ends. I expected my hair would be bra-strap length.
Well you know the saying 'no good deed goes unpunished'??
The woman at the First Choice (never going there again) cut off 16 INCHES and then of course had to keep cutting 'to make it straight'!!!! I haven't had my hair this short since the 90's when I was at university. I had a hard time not bursting into tears. It's so short I can't really braid it or do anything with it. And no, short hair is not cooler! My braids were much cooler than all this hair prickling at my neck. I've given up on hairdressers here in Renfrew County. I've lived here for 11 years and have never found one I could trust with my long hair (not even for trims). I'm going to go back to my hairdresser in Bowmanville. Jane would be horrified at what happened to my hair. She always loved it long. So now trips home will include a stop at Tina's
yarn shop
and a stop at
Jane's
when I need a trim. Boy, I sure hope my hair grows quickly...