Yarn Along
this week finds me in a bit of a funk. I can't find any energy to do anything. The other day I even took a nap! I'm not that happy with any of my knitting projects. Though I need to get to work and finish Michelle's socks and make her at least one dress before Ella goes for her visit at the end of the month. I have the feeling it's the beginning of a case of
startitis
.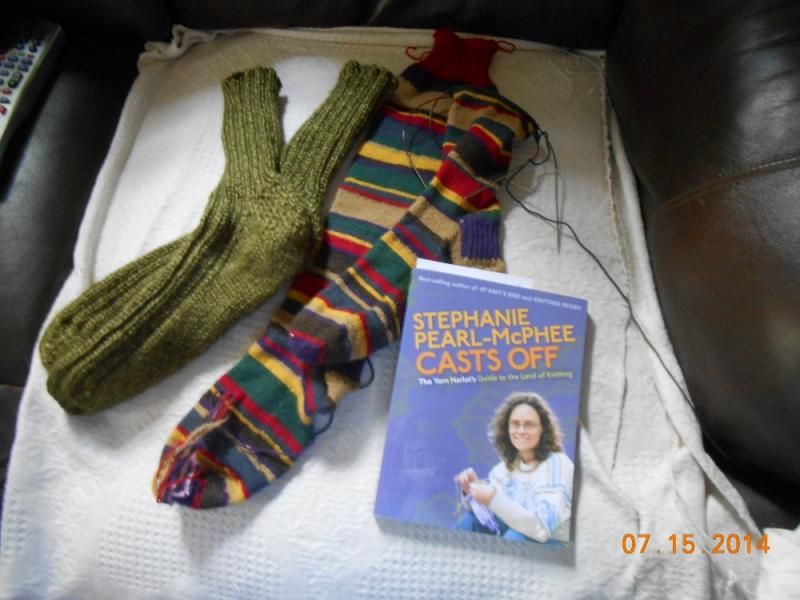 Made another pair of
socks
for Christmas. Dragged Michelle's Dr. Who scarf
socks
out to get working on them. I had a moment of panic because I couldn't find my pattern and wasn't sure where I was. Luckily I found the page with my notes (numbers needed). The second half of my book order arrived the other day so I now have knitting reading.
Stephanie

Pearl-McPhee

Casts Off: The Yarn Harlot's Guide to the Land of Knitting
is really good so far.
And just because I'm still not over my hair :) Here's one of our engagement pictures. It's going to be a while until my hair is this long again: