Last year I used some of my 'egg money' to buy a dehydrator and a pressure canner. Life got so busy I didn't get a chance to try them. This year, since we aren't busy with Market, I finally got a chance.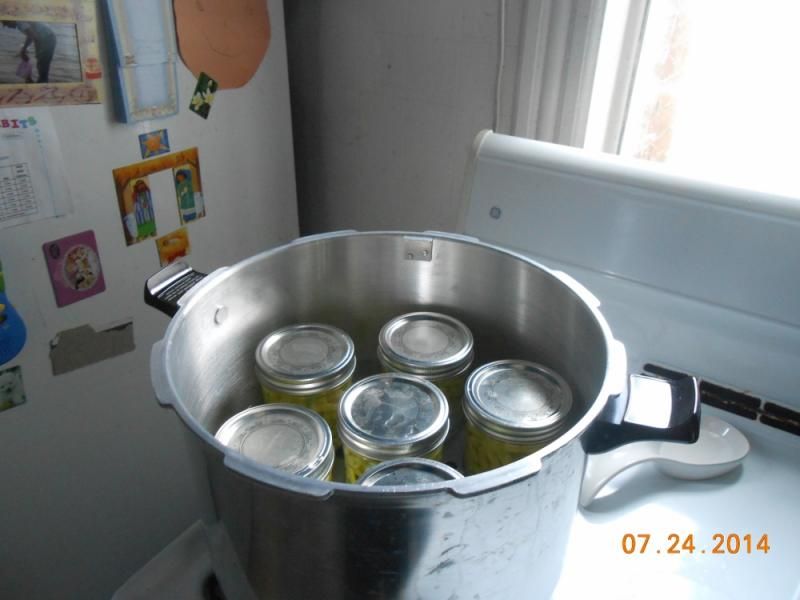 6 pints of yellow beans ready to go.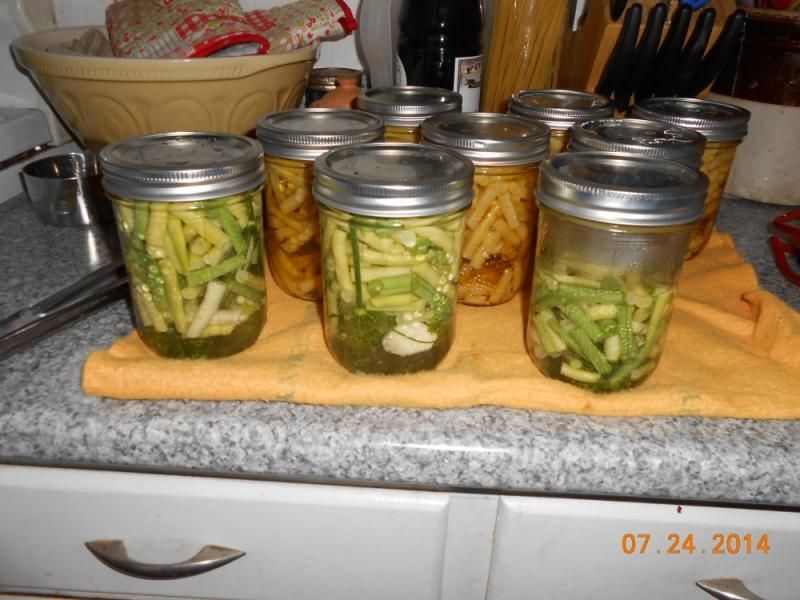 The pressure canner wasn't as scary as people make it seem. Though I did have a problem keeping the pressure at 11. Will have to watch that more next time. I also made some dilly beans for the first time. Just made a half recipe to see if we (me and mom) like them.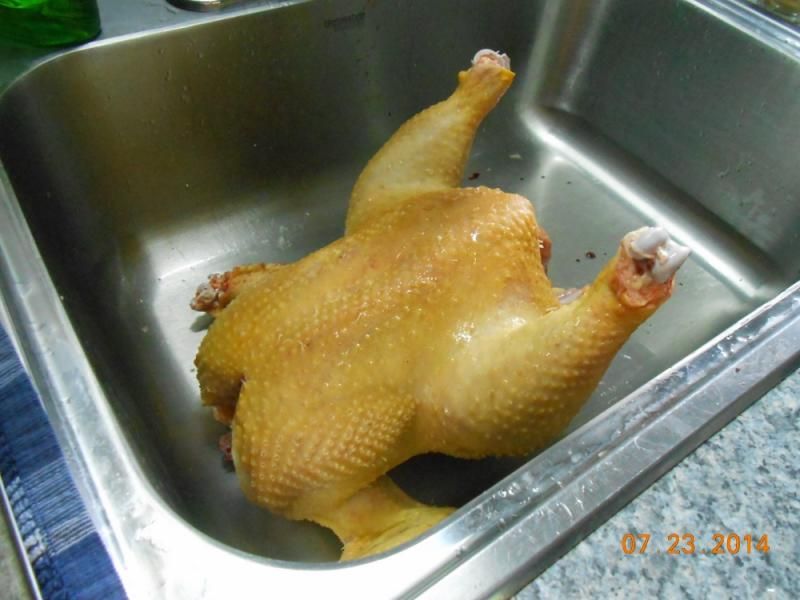 Colin processed a few of our meat birds. Once he got the water hot enough he was able to do 1 bird in 20 minutes (I won't tell you how long the first one took). They were 9-11 lbs each. I love a big chicken. If you are going to the trouble/mess of roasting a chicken make it a big one. Then you have meat for a long time.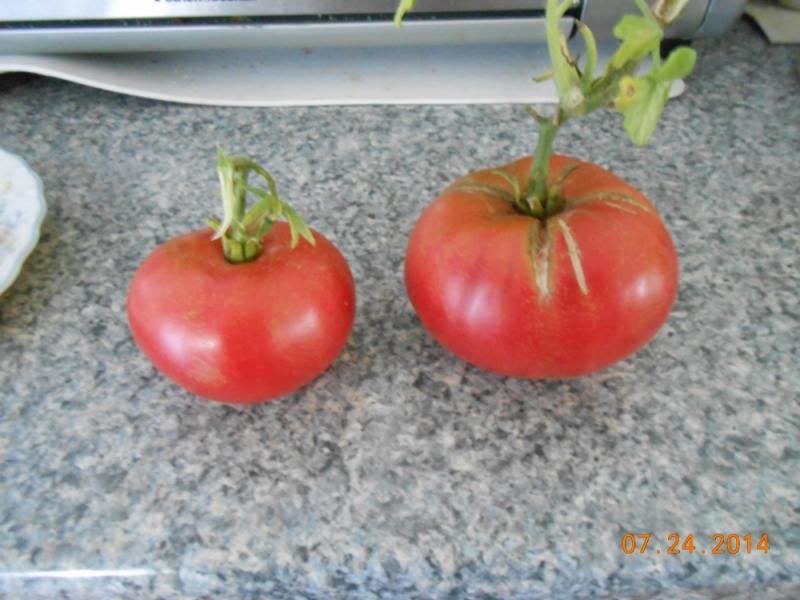 And a final first for Farm Girl Friday this week - TOMATOES!!! I made these into toasted tomato
sandwiches and they were so yummy