The Election is over and life is getting back to normal. At least I got lots of knitting done. Did you know that you can actually have too much knitting time?? Yeah, me neither. I actually got bored spending 10 hours a day knitting. Or at least knitting the same thing.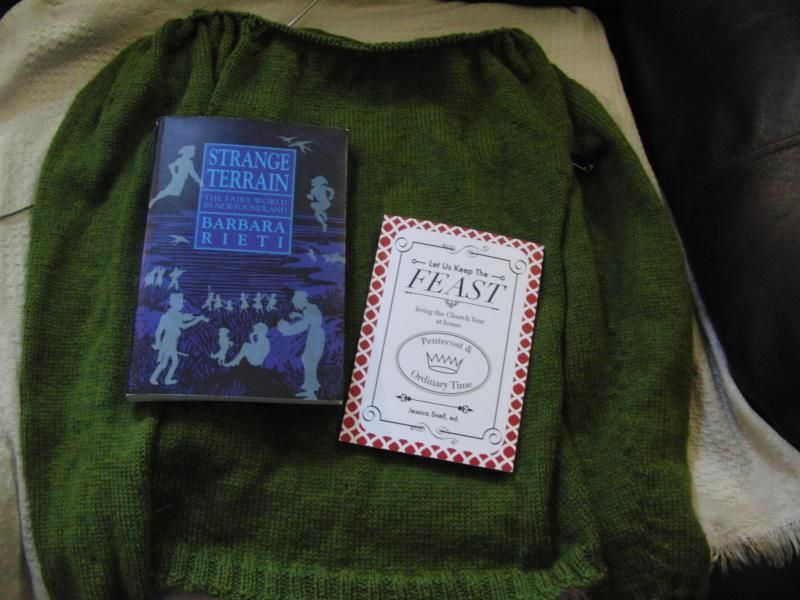 I knit one entire sleeve on day at the election. Now I'm finally at the interesting part of Belinda's
sweater
. My reward for all that stocking stitch.
I also got A LOT of knitting done on my
shawl/scarf
. That really got tiring because it's such an easy, mindless pattern (one I'll share later when I'm done).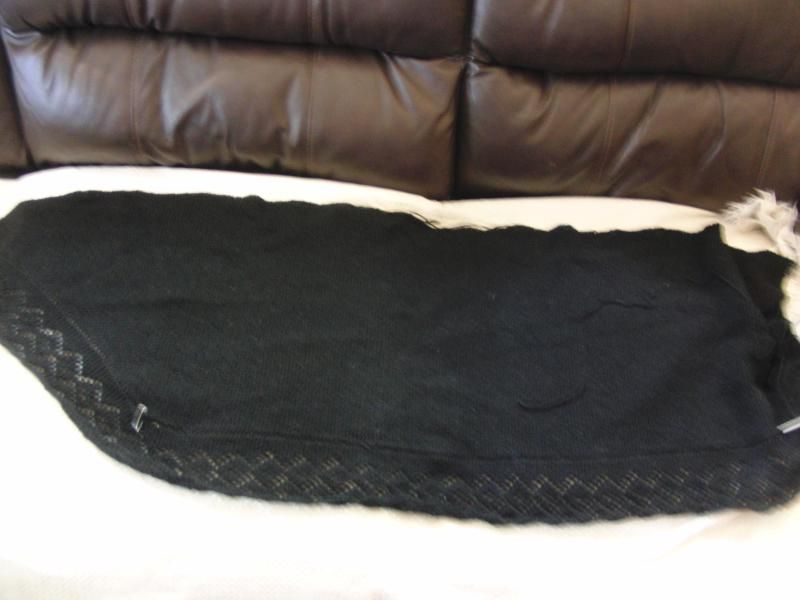 It's a little blurry, but I can't seem to get the black to photograph properly and still see the lace border, sorry.
I've actually got a bit of reading to share this week. I took
Strange terrain: The fairy world in Newfoundland (Social and economic studies)
It's a book on fairy belief in Newfoundland. Have I mentioned my family is from there? Dad's family (Rees) have lived in Lance Cove, Bell Island, Nfld for nearly 300 years. Other relatives are from the Bonavista area, one even defended the town from the French during the wars of
Conquest
.
The second book is
Let Us Keep The Feast: living the Church Year at home (Pentecost & Ordinary Time)
. I had high hopes for this book, it's actually Anglican. Most books about keeping to the Liturgical
calendar
are usually Catholic. The Catholic ones are OK since my kind of Anglican is nearly Catholic. The book great introductions for Pentecost and Ordinary time, but very few
actual
suggestions. It was also much smaller and thinner than I expected.