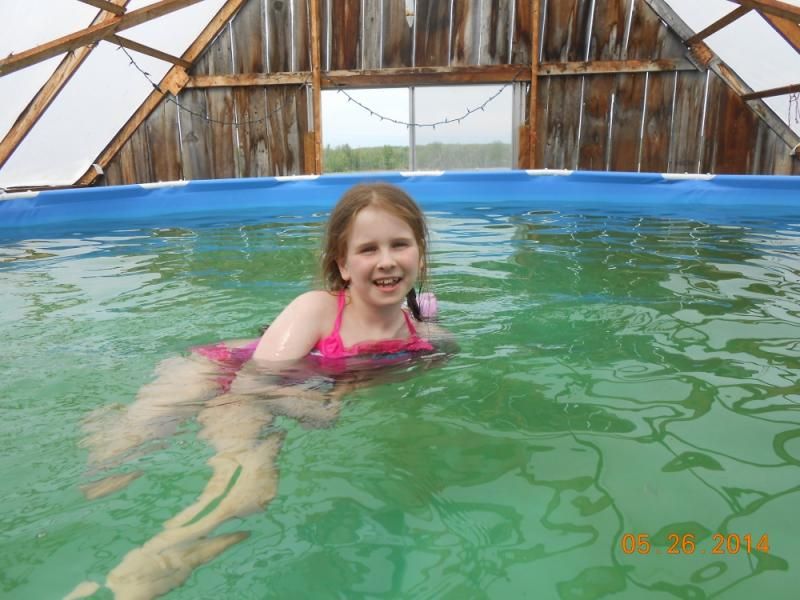 Ella is very Happy because the pool is
FINALLY
warm enough for her to swim. It's only 80F so Ella will be the only one in the pool right now. It's hard to believe it's the end of May and we are just getting in the pool. Ella's also very happy with her new
bathing suit
from Children's Place -two piece so she won't out grow it in 2 weeks ha ha!
Yesterday Ella was REALLY miserable. Even a swim did nothing to cheer her up. We had to go to Renfrew to pick up the new starter for the tractor and to do groceries for June.
Guess we know why she was so miserable?? And yes, those are her
fingerless gloves
being used as arm warmers because she 'didn't need to put on a shirt under her dress'.