I've been travelling this week, so there are a couple projects to share this week for
Yarn Along
.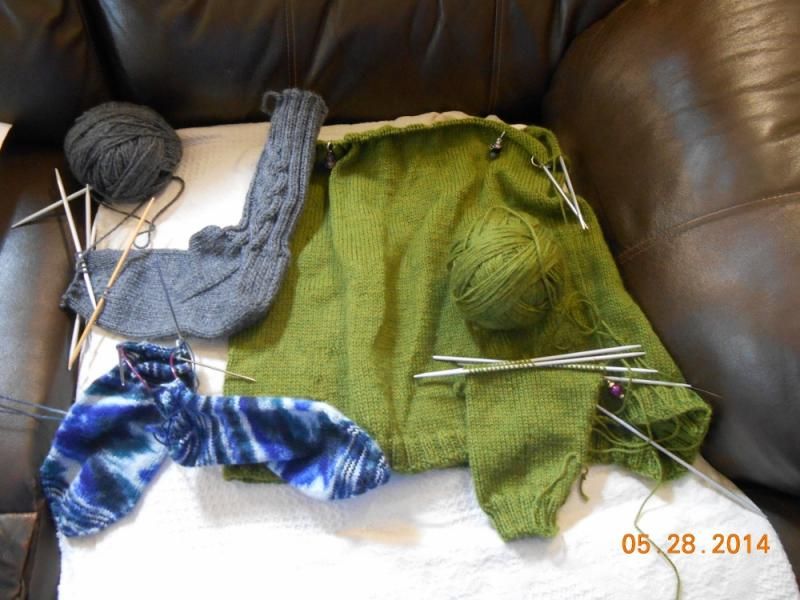 It's hard to tell, but I've just about finished turning the heel on the
blue socks.
They are purse knitting so I don't work on them much. They came in handy at the restaurant on Sunday because I think they kept forgetting I was there. Sunday night in the hotel alone I got the body finished on the
green cardigan
and a good bit of sleeve. I was hoping there were enough stitches to switch to my circulars, but not quite yet. And then I started another 'mindless' project to have during the seminar in case I got a chance (like last time). Turns out there weren't the lulls like last time. It's a pair of
socks
for Colin (don't tell). It's my own pattern, hopefully I'll post the pattern when I'm done.
Are you looking for beautiful stitch markers? My friend Teresa makes the most beautiful bead stitch markers. She has an
online
shop, but no markers in stock right now. But all it would take is a quick email and she'd be happy to make you some. These just a few of the markers I had on hand, my most beautiful ones are being used :)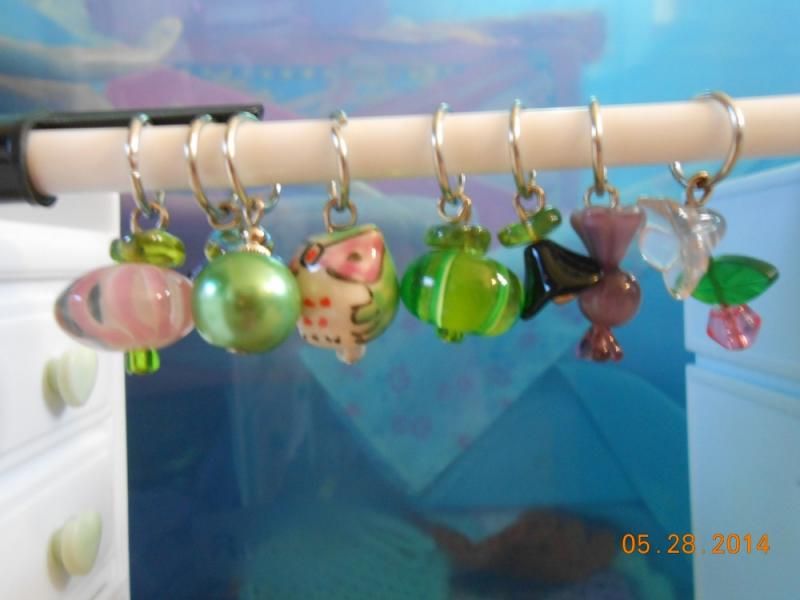 I'm sorry the picture doesn't do them justice. Who knew taking pictures of stitch marker would be so hard??