As any farmer knows (those who farm full-time anyway not those with 'off farm' jobs) farmers are always cash poor. It's no different here, especially after all those years pig farming. It's hard to have positive cash flow when the packing plants don't pay cost of production, let alone a price that offers a profit. So when my BIL suggests my name for working at the upcoming election I jump at the chance to make a bit of spending money. I actually did this job during the last provincial election too.
Had to head into the city (Ottawa) for the training. We're using 'Tabulators' for the Advanced and Special Ballots. It's basically a scanner/computer that scans everyone's ballot and adds them up. The seminar was at 8am, so I was put up at a hotel on Sunday. The hotel was right downtown so I was very glad it was Sunday afternoon, the traffic was so much lighter.
Found a nice deli/restaurant for supper. I don't like eating out by myself. If it wasn't cropping, Colin would have come along for a nice night out. After supper I went for a walk around the block. It was kind of sad, this would have been a beautiful, middle class neighbourhood in the Victorian times.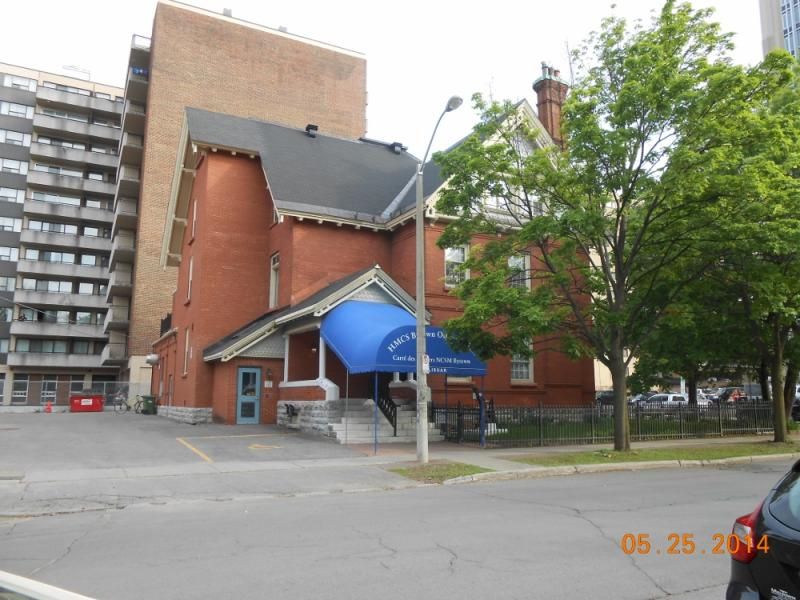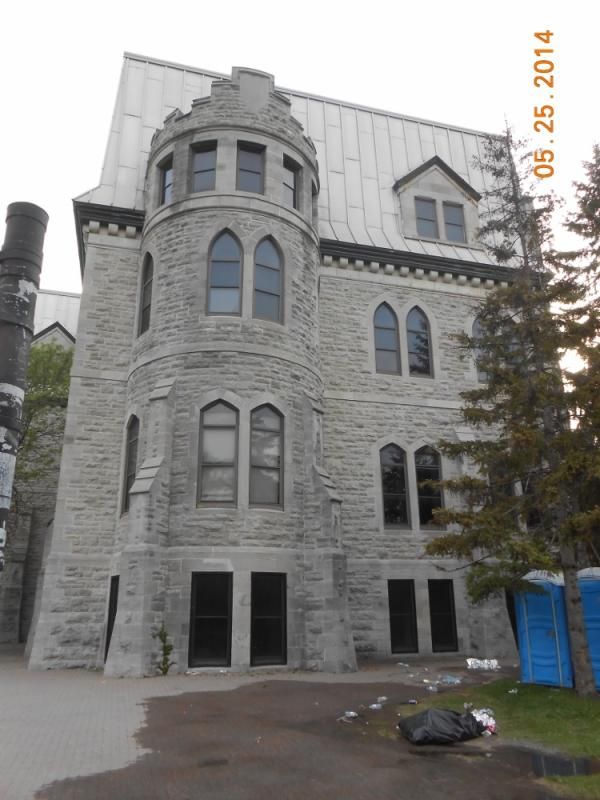 That is until the condos and hotels moved in and the remaining homes became student ghetto.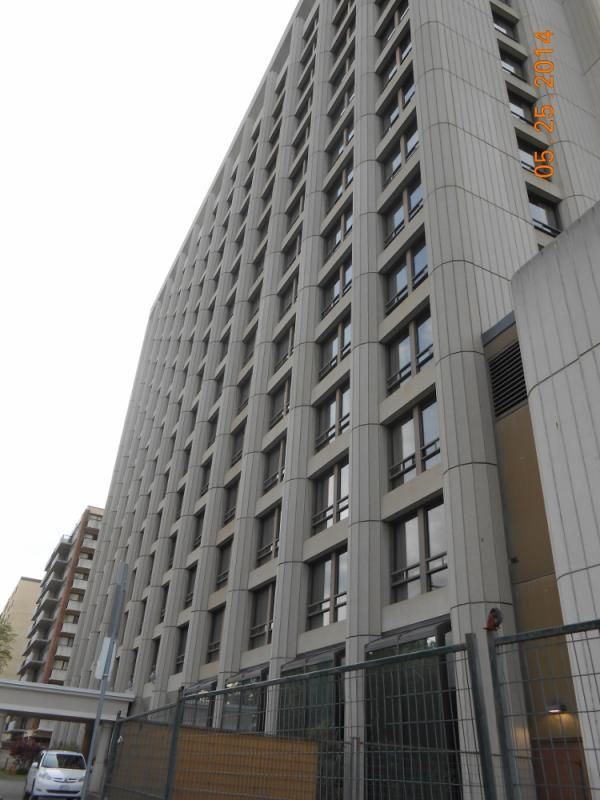 This is the Holiday Inn and Suites where I stayed.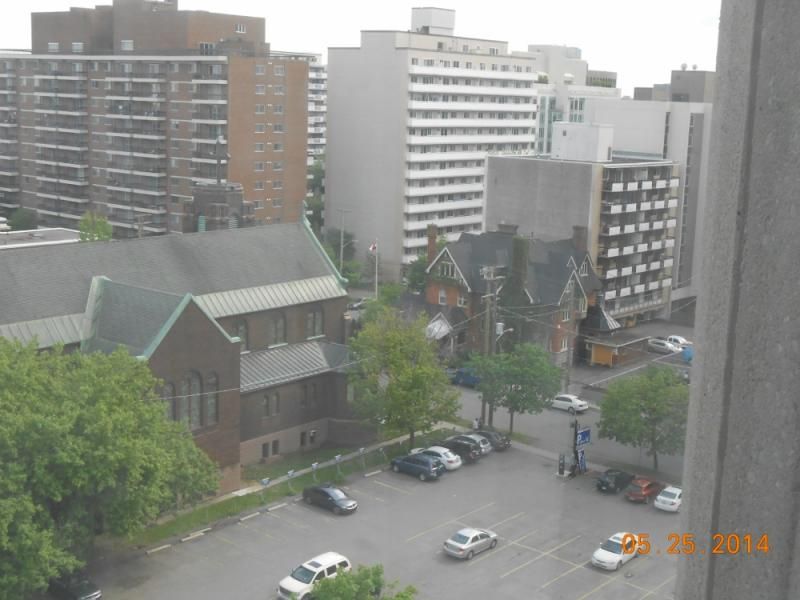 The view from my room on the 11th floor (a little higher than I prefer). That's a nice big Catholic church beside the parking lot. The nice big Victorian is the Syrian embassy (at least I think that's who's flag is flying).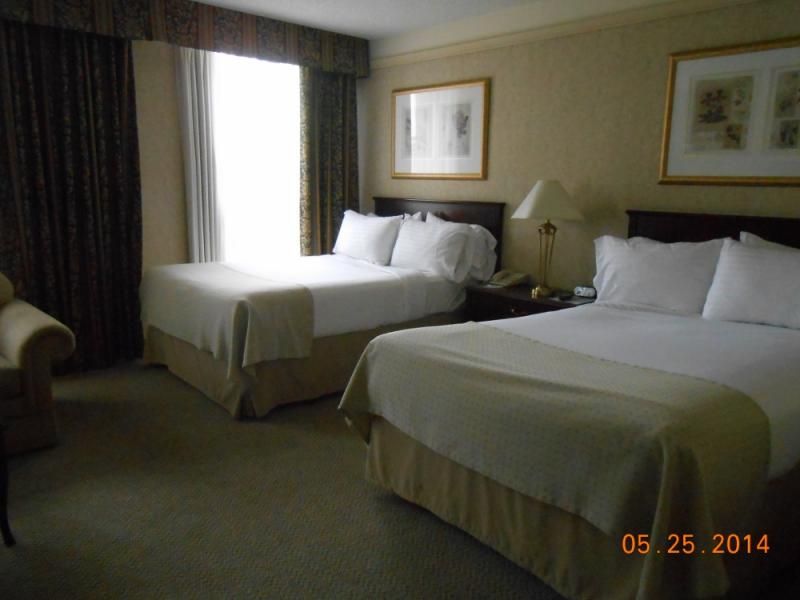 The room was lovely. Comfy chesterfield and a big TV. The kitchenette was nearly nicer than my kitchen. Add to that the soft water and rain shower head and radiant flooring in the bathroom and I almost didn't' want to come home.
The seminar went well. It was rather boring if you did the online training (as you were supposed to do before hand). But since most of the ladies were of a certain age group and obviously don't have much computer experience, it was a very slow morning. 4 hours of literally, plug this in here, push this button. Every evening we have to power-down and unplug the tabulator. At one point in the morning we literally spent 10 minutes talking about unplugging the tabulator cord from the wall socket and not just turning off the power bar (which they may or may not need). TEN MINUTES!! I wouldn't make a good government worker. Talking in circles and going over and over the most mundane things drive me nuts. This is the kind of thing that always drove me crazy at the Ottawa Valley Food Co-op board meetings (where we literally spent half an hour talking about how we were going to talk about things). I think they all got it figured out.
The Farm Girly isn't happy because the election work starts on Saturday. Even though Grandma looks after Ella, she doesn't like when I'm gone. They are long days -10 hours with no lunch or coffee breaks. Though I do usually get a lot of knitting done.
Oh yeah, apparently going away for just a day is worse than when I go to Toronto for most of a week. I came to a pile of dishes (Colin said he did wash some), 2 baskets of dirty eggs, and a bathroom sink that used to be white! Why did they have to call the election during cropping season????