A quick
Yarn Along
post before Ella and I have to head out the door for Brownies.
The
afghan
is still grabbing my attention most of the time. I really should get back to Grandma's
sweater
, especially since spring seems to be coming finally.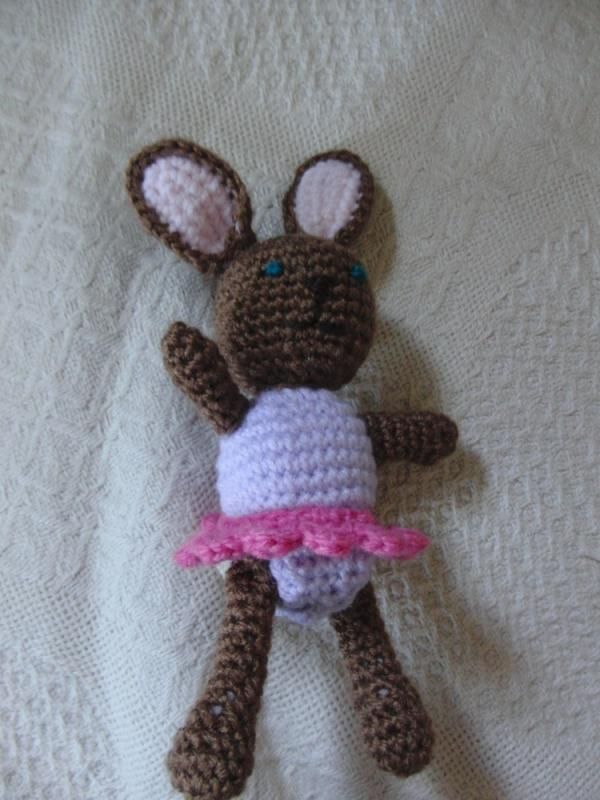 Whipped up this cutie the other day. It's a
Pocket Pet
from one of my favourite designers. It wasn't as much fun to crochet as the rest of her designs. I found it very fiddly. I should have put something in the picture for scale, Miss Bunny fits easily in my hand (which isn't very big either).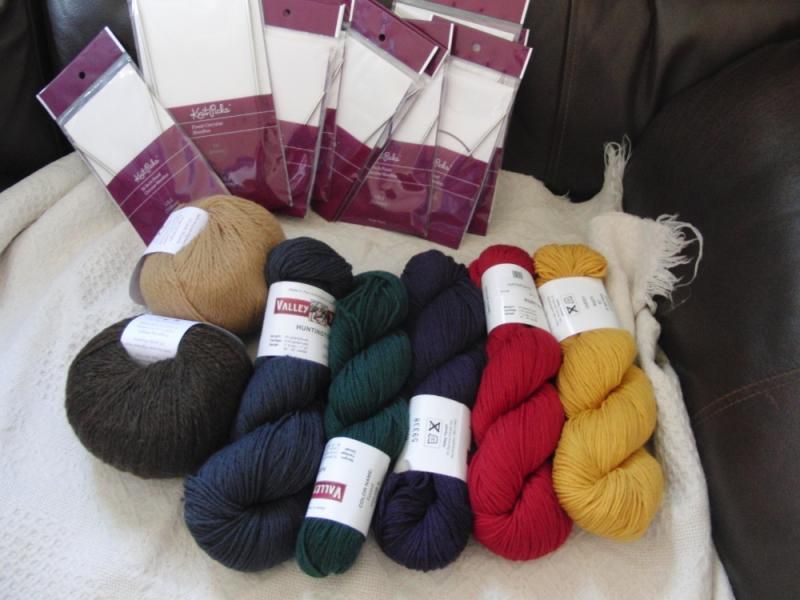 I treated myself to a whack of
knitting needles
from Knit Picks. Most of my needles are Aero circular needles from the 80's-90's and I am SO TIRED of fighting with the stiff plastic cables that just won't hang properly and are such a pain in the behind. The Knit Pick cables are lovely and don't have a 'memory'.
The yarn is all for one project, any guesses? The
skeins
came from Webs and the
balls
are Knit Picks. I am making my friend Michelle a pair of
Dr. Who scarf knee socks
! How cool! Even better is that there is enough yarn to make two pair (lucky me). And it's all arrived in time for my 'going to Toronto' knitting project for Easter weekend. Ella decided she wanted to spend Easter with Auntie Belinda and Uncle Stefan so that's where we girls are heading. Colin's family doesn't 'do' Easter so it's not a problem.