For
Yarn Along
this week I can share Daddy's finished slippers finally.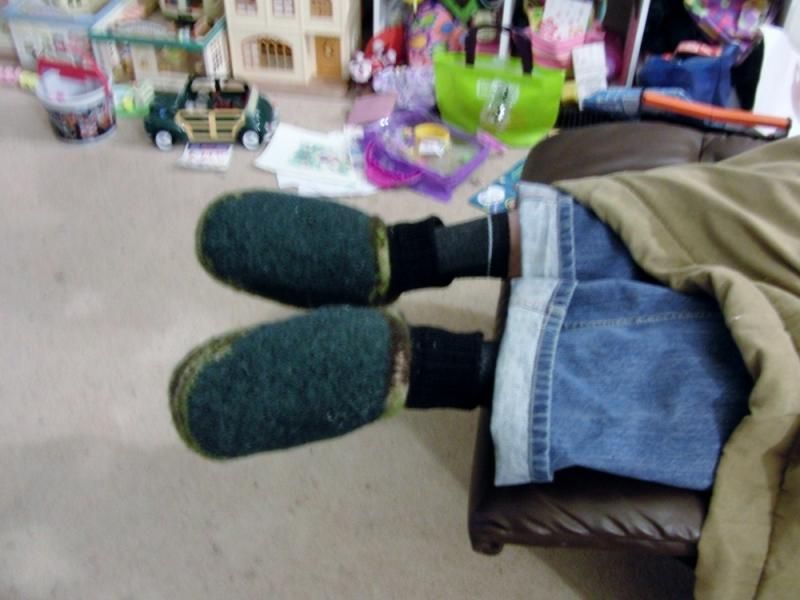 I didn't make the sock parts as long as the pattern says, that seemed a bit much. Colin really likes them. His feet are always so cold. If I make these again, I will definitely do the sock parts separately and sew them on -like the storm cuffs on Ella's
mittens
.
I've also got another row and a bit finished on Ella's afghan.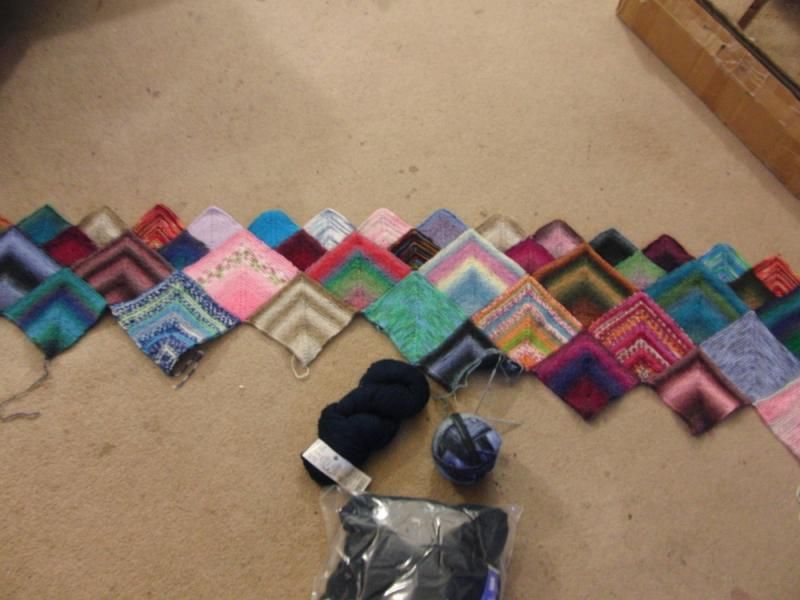 This pattern is addictive. If anyone has some leftover DK or sport weight yarn (22 st or 24 st to 4 inches), I would love some. I don't have enough and there aren't many options around here. Real wool is OK, so is acrylic.
You may have noticed the skein of Vintage waiting to be wound?? Well we (the girls) are heading to Scarborough for the weekend to visit my sister and BIL and I need some travel knitting. So I'm going to start working on Ella's new
sweater/bolero
. It's a more grown-up style which I think will appeal to Ella since some days she's 8 going on 25 :) I may pull together some sock knitting too because I need a new purse project.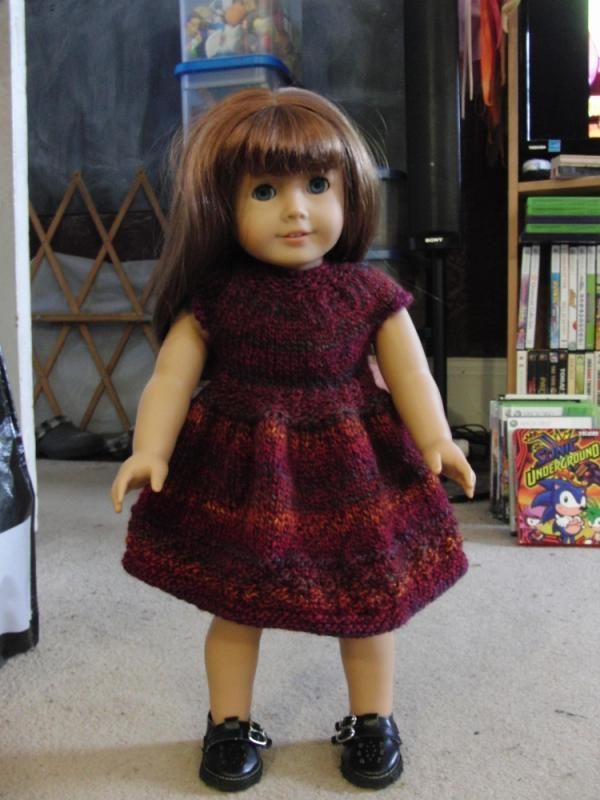 BTW here's the new American Girl
dress
from last week. It looks so much better on the doll. It was a hit at the birthday party. And yes, I know her shoes are on the wrong feet, Ella dressed her not me.
UPDATE: darn it, the Vintage doesn't work for Ella's sweater. I think I need something more aran in size. Now I have to find another project to take along.