Why is it so hard to get back to normal after being away for a few days? I need a holiday from my holiday. I got a bit of knitting done on the weekend, even though Saturday turned out to be negative knitting (I messed up the pattern and had to rip the whole works out).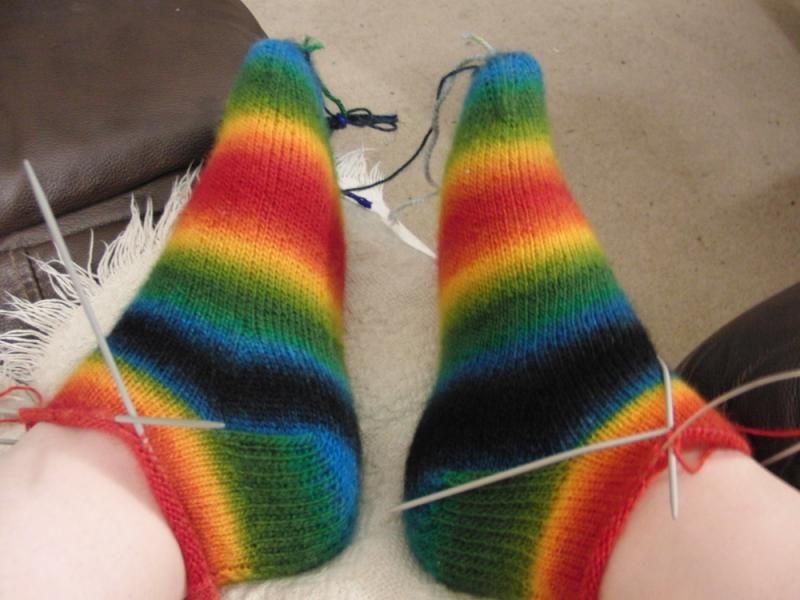 After the negative knitting I needed an easy project so I started on my knee socks. Yes, I know the stripes don't match perfectly. I'm rather displeased with the yarn company for not making them even. I'm using this
pattern
but I'm going to have to
change
the leg part so that they will fit my calves.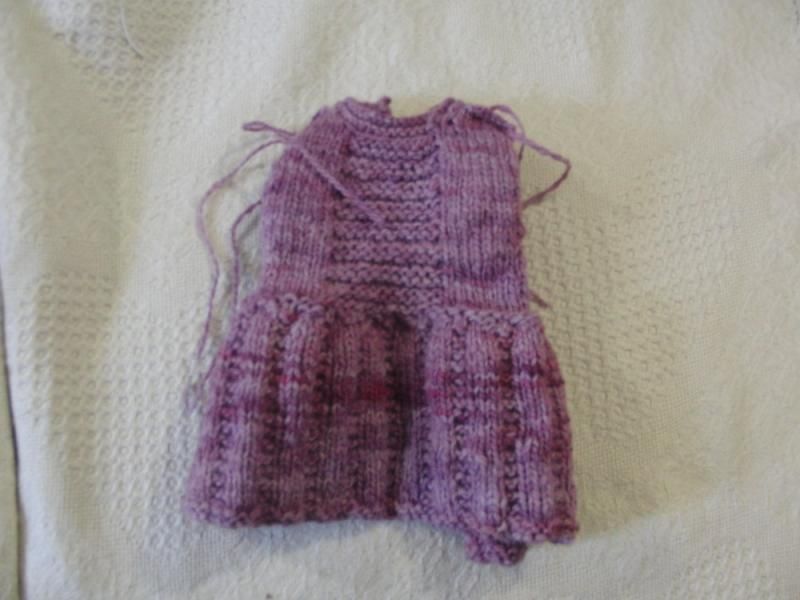 I had this skein of yarn that I got from a local
spinner
. I've been waiting to find the right project. I found it a little scratchy for the folks in this family. It was just enough to make this cute Easter
dress
for Olivia.
I love going to
Soper Creek Yarn
. Tina has a great store. And unlike a certain yarn shop up here that will remain nameless, she never tries to sell me the wrong size needles! Tina always has such a beautiful selection of yarns. I was happy to discover she has quite a few lines in DK and sport size. I was able to pick up a bunch of new colours for Ella's
afghan
.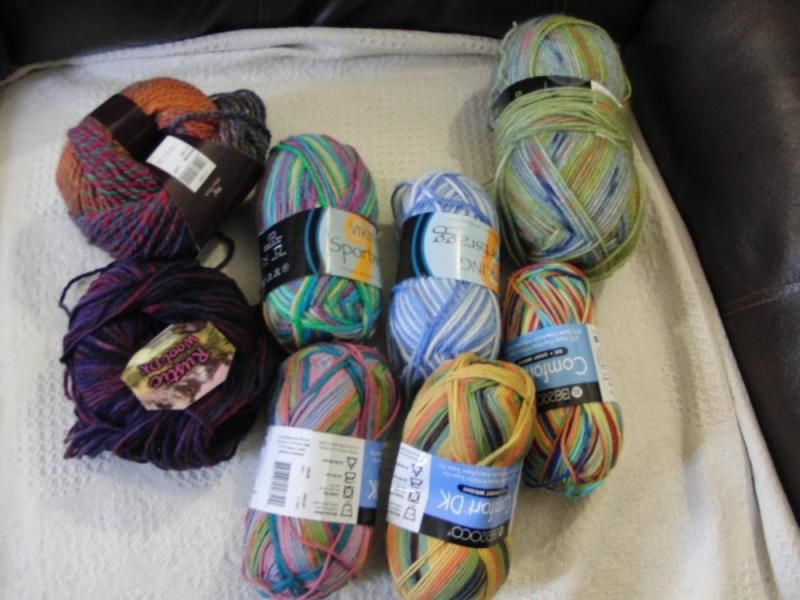 And if I try to do yarn math in my head and get it wrong, Tina is always happy to drop the extra yarn in the mail to me.