I need to start doing my
Yarn Along
post earlier in the week and schedule it. I can't seem to post on time these days.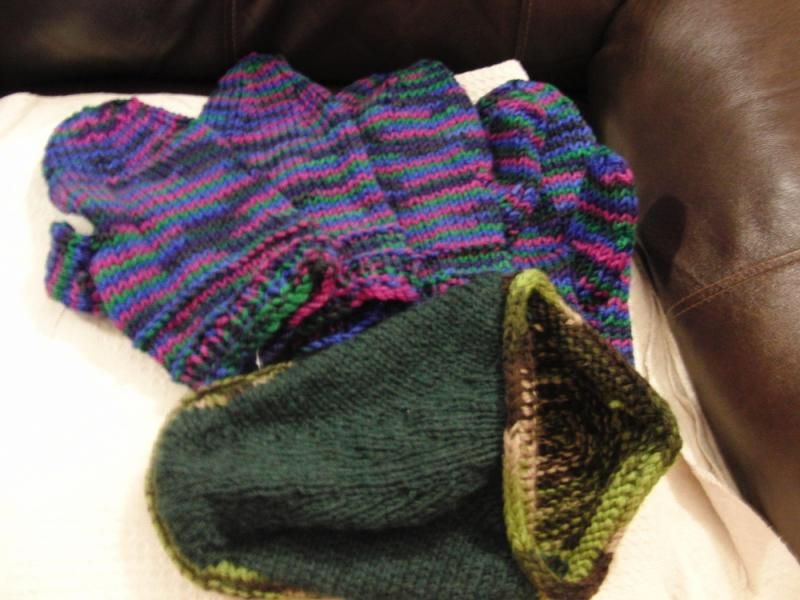 I've whipped up a couple pairs of felted
mittens
for Ella to take to Brownie camp next week. I'm also making some
slippers
for Colin. I was going to felt them at the same time, but the slippers are taking too long. I want to get the mittens finished soon.
I also whipped up a pair of wool
socks
for Ella. I told her to wear them if her feet get cold and wet at camp, kind of like slippers. These are her first 'wool' socks, but don't tell her or she will tell me they are itchy.
I seem to have been suffering a bit of startitis. I have about half a dozen projects on the go. I need to get some finished.
I know this has nothing to do with knitting or reading, but I borrowed a slide converter from a friend and here's one of the 'gems' I found:
Mom and Dad's wedding day -4 April 1970. Grandpa and Grandma Gerald and Yvonne Johnson, Mom and Dad, and Grandma and Grandpa Anne and Bert Rees.