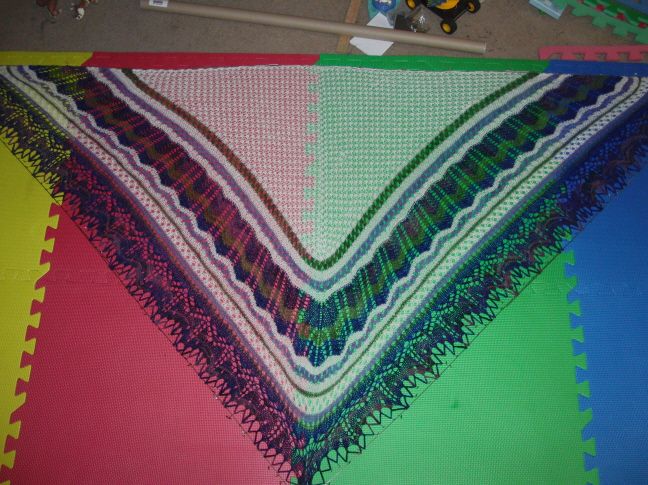 Sorry the picture is so big, I had issues with WordPress and they wouldn't post my picture. So I had to use Photobucket. As you can see for this week's
Yarn Along
I
finally
have my
shawl
finished. I really love the blocking wires that Colin gave me 2 Christmas' ago. They are such a help, makes keeping the sides straight really easy.
We're still enjoying the books from our
Bowmanville
trip, though since we finally have some nice weather Ella is spending most of her non-school time outside in the mud. I can tell you not to bother wasting your time and money looking for the Renfrew County book I
mentioned
a couple of weeks ago. Wow, that book was so bad I didn't even finish reading. And keep in mind, I'm a history major so I have read my fair share of boring history books. This one was just poorly written/edited. There is no flow or real theme. It's just a bunch of almost random snippets from old newspapers. There are even random parts of sentences. Just not an enjoyable read at all.