I forgot to take a final picture of the
slippers
for my dad for Yarn Along this week. Grandma is going down to Bowmanville this weekend to 'baby-sit' Great Grandma (so Uncle Dennis can go hunting). She's taking the slippers down to drop off with Grandpa Jim on the way through Peterborough.
Did I show you the poppy that I knitted?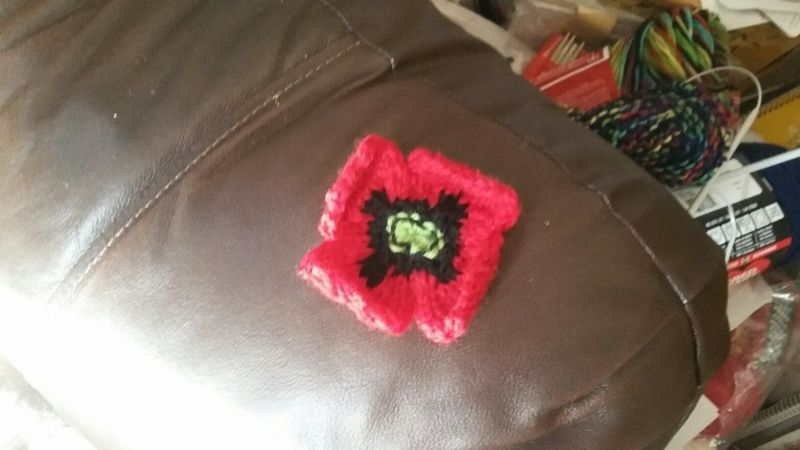 Ella liked it so much that I made her one too. Now I just have to find a couple small safety pins.
Colin has a hard time with his ears once the cold weather arrives. The cold and the wind really make them ache and makes him miserable. He has some hats, but most aren't for working. So I whipped him up a
work hat.
Found a cool pattern that had built-in ear flaps.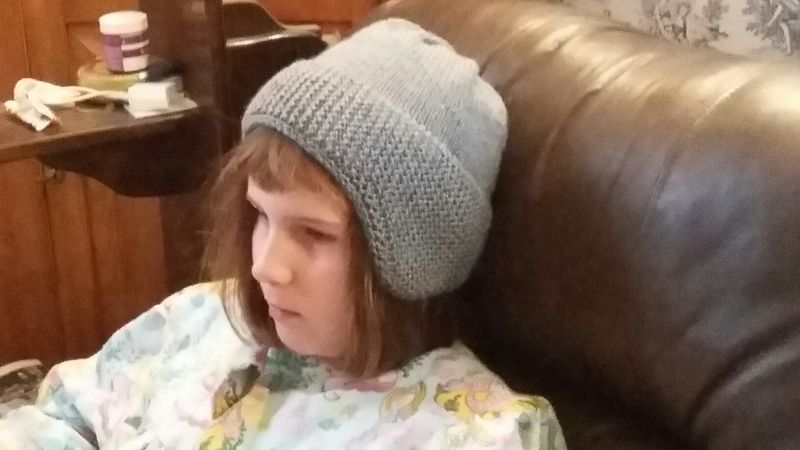 Sorry for the blurry picture. I'm still taking so much Ventolin that I'm too shaky for taking good pictures. Good news is I definitely feel a difference and think I'm finally getting better.