Yarn Along
is a little late today. Had to wait until Ella went to bed since everything is Christmas related.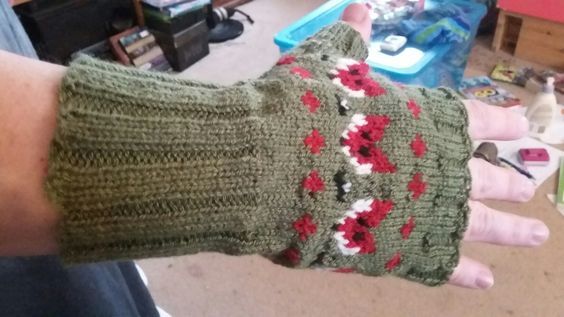 First up are these
fingerless gloves
for Ella. She loves wearing these even in the house. I saw the foxes and they were too cute not to knit. I might even make Ella a pair of fox socks (but not right now).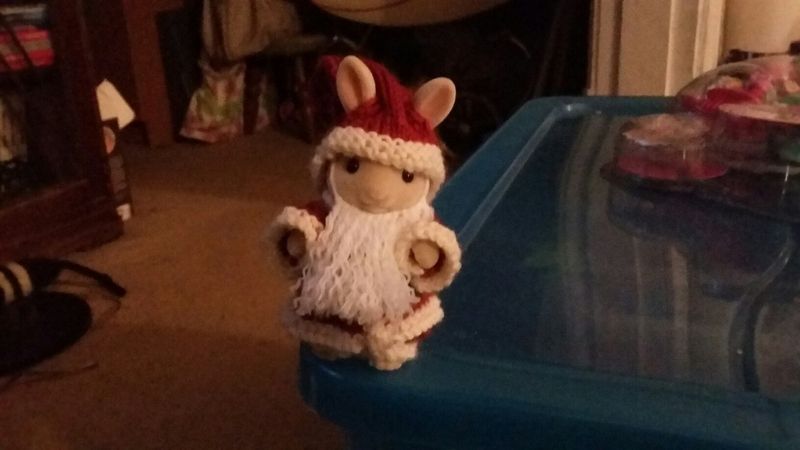 Look what I made!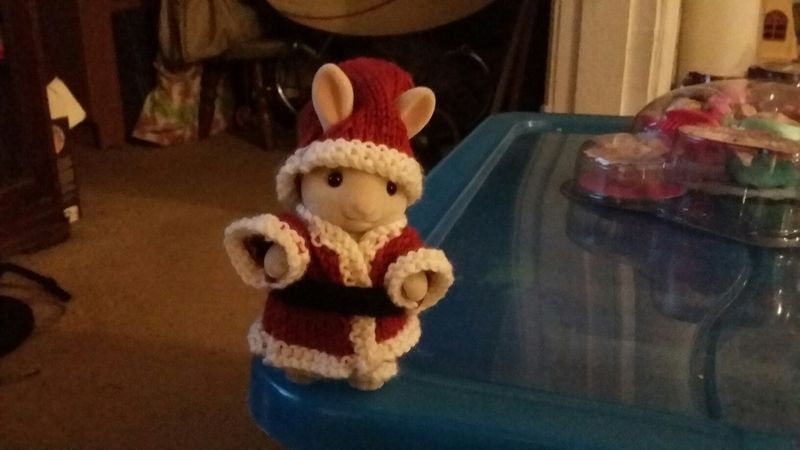 Santa costume
for the Calico critters. The only problem is that it only fits Nurse Bunny, not one of the Daddies. Hopefully that won't bug Ella too much.