As expected, Guide camp sucked up all my free time last week. I got a little bit of knitting done on my lacy blue
socks
.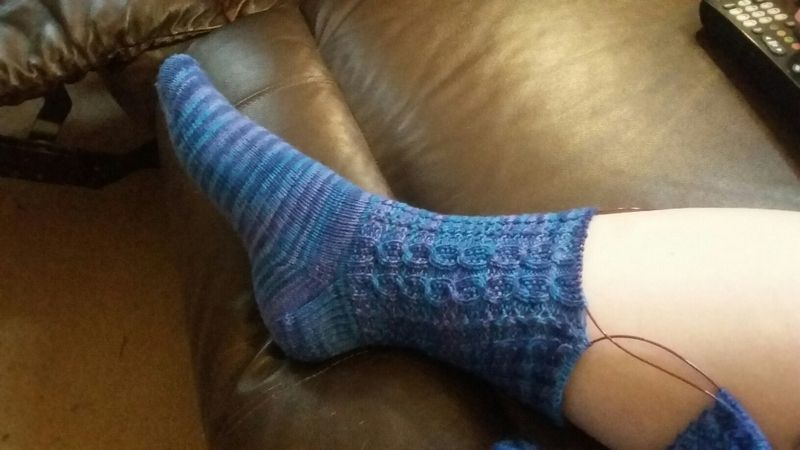 I got a little reading done, but not the book I told you about last week. I found a couple of new books for only $4 at No Frills. I took
The Kingmaker's Daughter
, another Philippa Gregory book. It actually takes place the generation before
The White Princess
. It's kind of neat to read them in this order because you see the same struggle in history from another family's eyes.
I'm still trying to get everything cleaned up from camp. I'm still not running at full speed because I'm still coughing. Gave in and went to the walk-in this morning. Luckily it was the doctor that I like at the clinic. HE believes that I have asthma and actually takes care of me instead of blaming the cat or the (non-existent) corn stove. Drugs and a stronger inhaler, hopefully I'll be feeling better soon.