Yarn Along
this week is a 'play'
toque
for Ella. Now all she needs is some snow. It's currently 16C so I think she'll be waiting for a while. I love this pattern. It's a double layer around the ears and forehead. It's done all in one piece, no seams; that means it's stretchy and comfy.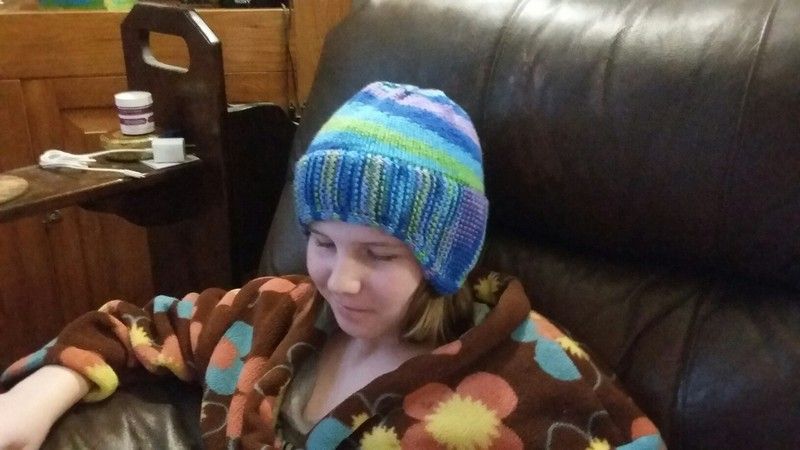 I'm not reading anything right now, but I do have a book to suggest. My new SCA friend Michelle (or Lucia as I know her) is releasing her second medieval
cook book
. I can't wait to get a good look at it!