I don't know where August is going. Even Ella was surprised that it's almost done.
Speaking of done, here's our new
bath mat
. Used up basically the entire ball, but then our bathroom floor space is limited. Really easy and a quick knit.
I got lots of knitting done on my
scarf
during our road trip on Monday.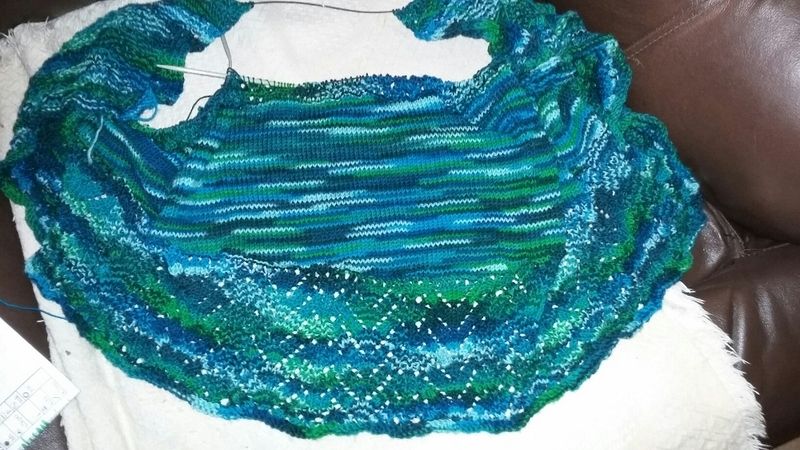 I'm working on the last little bit of the patterned edge. The knitting went really quickly once I started on the short rows of the body -that and we were driving for about 6 hours on Monday. I'll show you again once it gets blocked, but that will have to wait for the humidity to leave (though today is beautiful).
Still reading "
The White Princess
". It's still good. Ella's very happy. Her new (new to her) book arrived yesterday. I love the 'buy used' option at Amazon. "
The Enchanted Doll's House Wedding
" lived up to expectations and arrived in perfect condition. Ella will spend hours reading and pouring over the pictures.