Yeah, I know, I'm running late this week. I don't know why it's so hard to load pictures from the camera to the computer. I just don't seem to get around to it on time. I did have this post ready for yesterday, but Photobucket wasn't working so I couldn't post pictures. Today's post is going to be all about Ella.
You may remember a certain Miss has a birthday coming up this weekend. So here's here traditional pair of birthday socks.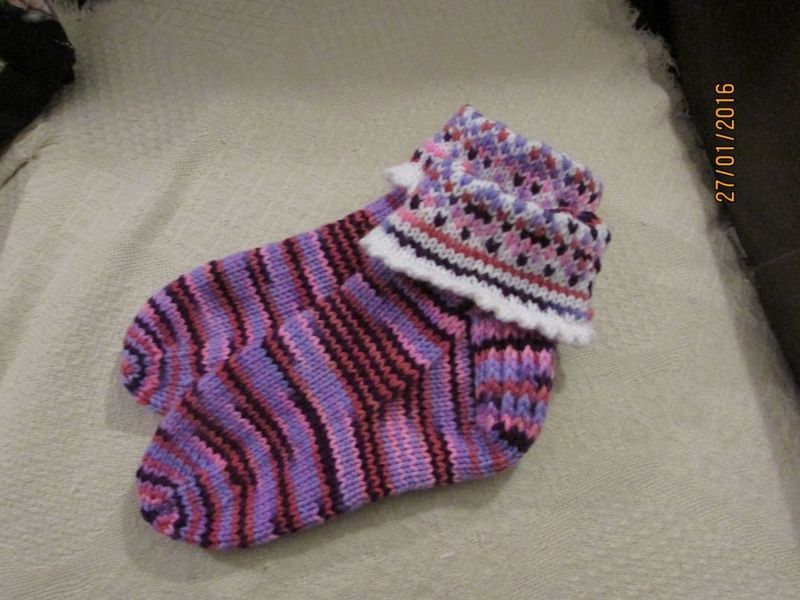 I've liked this
pattern
for a while and thought they would be cute for Ella. They are a thicker gauge which I like to do for Ella since she won't get too much wear from them before she out-grows them. But I've decided I'm not doing socks in Astra sized yarn any more. My wrists just don't like it. Hopefully her feet will slow down (they have to some day) and I can make her proper 'sock yarn' socks.
I had extra yarn, so I'm whipping up another plain pair of
socks
for Ella too. She's got Guide camp coming up and needs warmer socks than she currently has. I found a Toe-up sock formula online. Toe-Up is always the way to go when you don't know how far your yarn is going to go.
Did I show you the American Girl
dress
? If she likes this one I'll make another so both her 'girls' can have the same dress.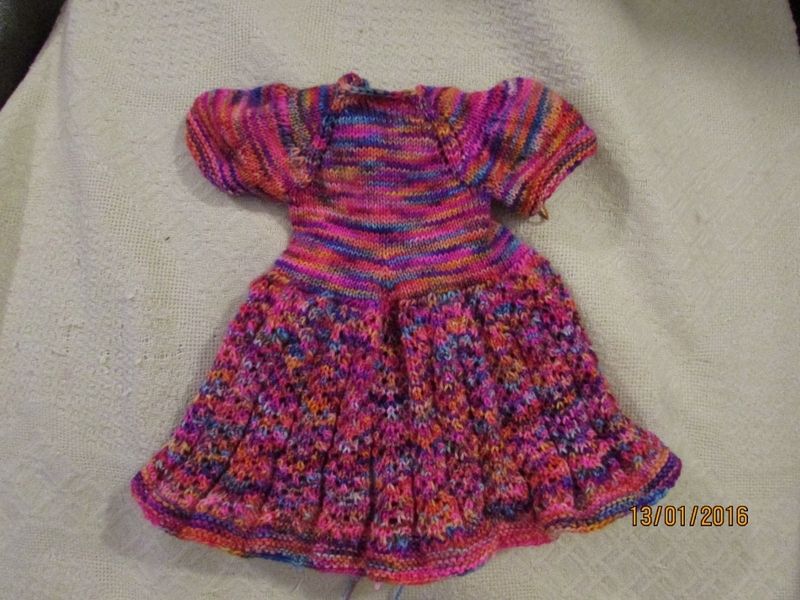 So, what has made my Pretty, Funny girl so very, very Happy?
Daddy finally found a local go-cart! Ella was really pushing the size limit on her little riding tractor last summer.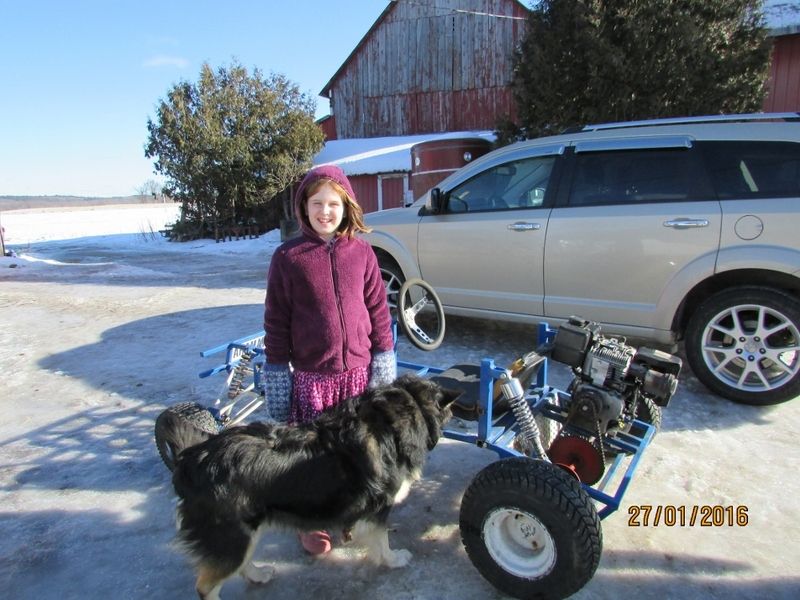 Daddy's putting the sides back on and building a roll cage. He's also putting in a floor so she doesn't break a leg. He also needs to make some adjustments to slow it down A LOT.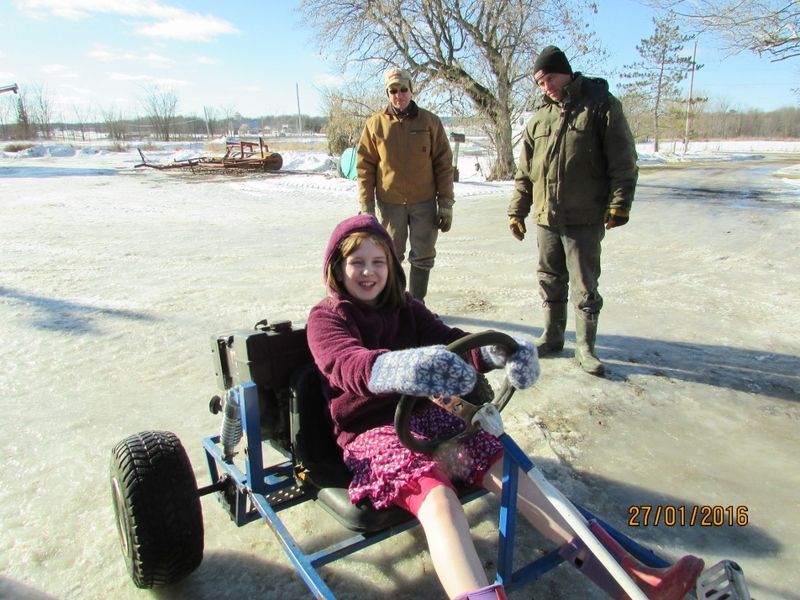 He's also going to have to adjust the pedals for now. Ella and I can't reach.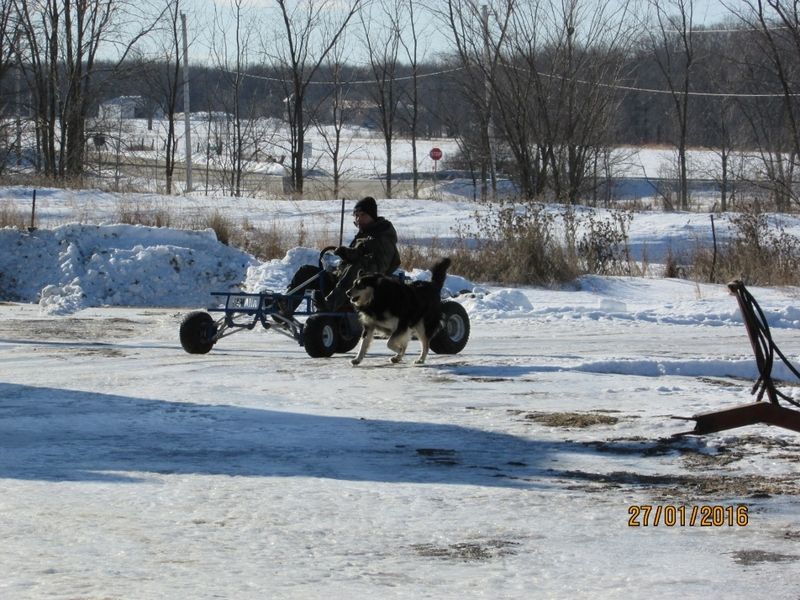 Daisy thinks she needs to chase it and bite at the tires.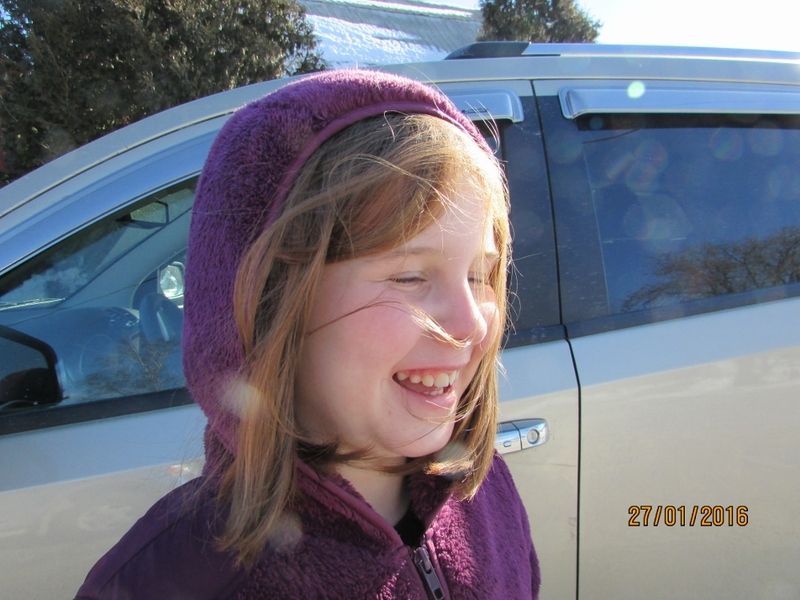 One very happy girl with her early birthday present.