in time for Yarn Along this week.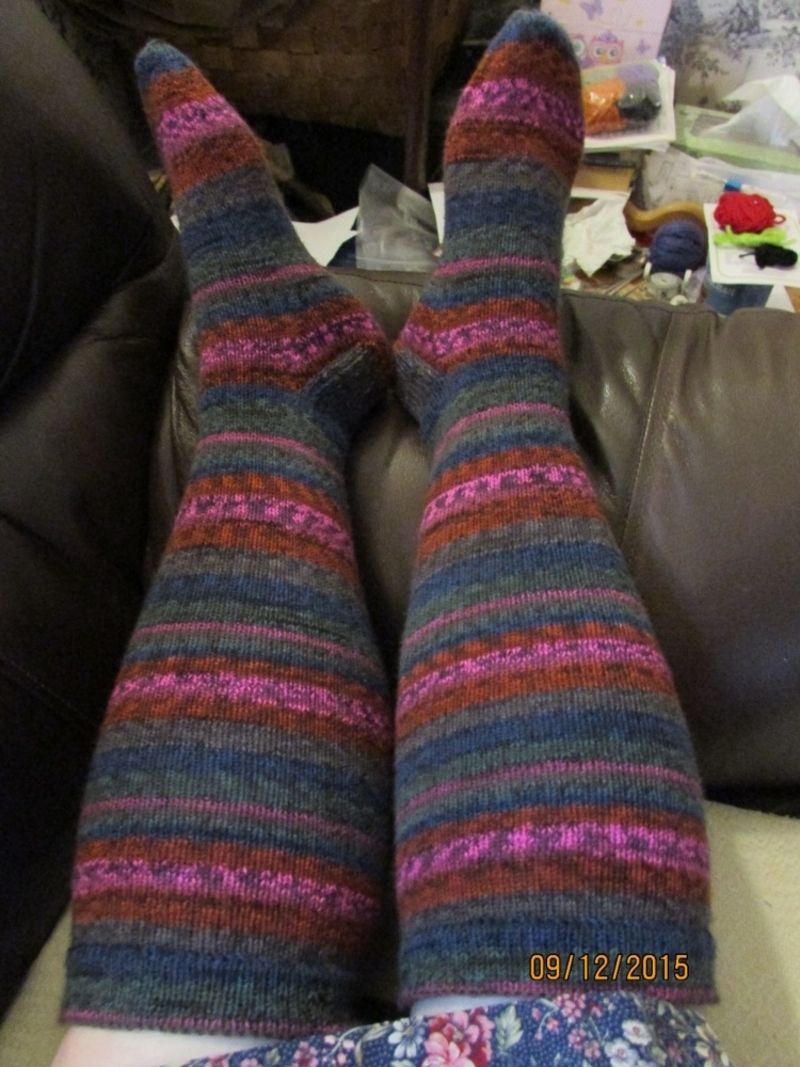 I made them like the
Icelandic
ones I made my friend
Julie
. They are a much better idea for knee socks than just ribbed cuffs. They stay up all the time. I just need to hit Fabricland and pick up some black twill tape. I was so happy with the yarn. The balls nearly matched perfectly. I only had to cut off a little bit at the start. I've also got a bit more done on the dolly
blanket
, but forgot to take a picture.
For reading, we are enjoying
A Little House Christmas Treasury: Festive Holiday Stories
.